Confessions of a Nightclub Owner: Introduction
Introduction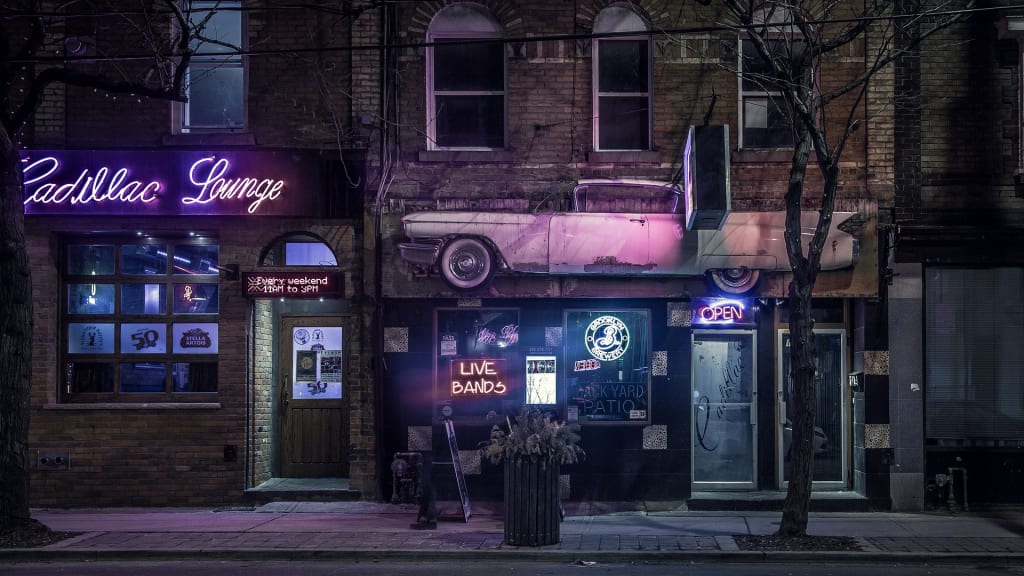 A long time ago in a city not so far away I had a dream of owning a nightclub. Not just any nightclub but an incredible nightclub full of beautiful women, well dressed men, the biggest international DJs and the most sophisticated club experience in town. Like I said that was the dream, but a small, old, underground dive bar was what I ended up owning. Why? It was cheap, the price was right, and I couldn't say no. I was young and impatient and I didn't want to be the old creepy bar owner sitting in the dark corner every night smoking a fake Cuban cigar and hitting on every 19-year-old that walked into the bar. Anyways there I was a 24-year-old "nightclub" owner hitting on every 19-year-old and I had no clue what was in store for me but I thought I knew everything and I had no idea these 3 years would change my life permanently.
The next 3 years were a roller coaster of ups, downs, twists, turns, and loops. Now let me ask you, do you enjoy roller coasters? Generally, when you get on a roller coaster you know what to expect and know that it will eventually be over. Now a night club is like riding a roller coaster in the dark. You don't know what's coming up and you don't know what's coming up next and no matter how scared and sick you are there is no getting off easily. Unless of course you either fail and lose it all or sell it off. And selling a nightclub is about as hard as building a snow fort in the middle of July in Texas.
Now like all good confessions, the names of all people and places in these stories have been changed to protect everyone's identity as well as my own. I will also warn you if you are easily offended stop reading. But if you are not offended by sex, drugs, alcohol, gambling, violence then please feel free to keep on reading. I will attempt to recall everything in chronological order. However, once the drugs kicked in my memory becomes a little fuzzy with the events all jumbling together into a fuzzy haze of powders, smoke, and pills.
Lastly to anyone reading this that thinks they may have been involved in these events just pretend it's a coincidence, you were too drunk or high anyways. To everyone that I hurt by accident I am sorry. To everyone else you probably deserved it and much worse than you got but again that's my problem for being too much of a gentleman. To my former fiancé, I feel terrible for what I put you through and I still haven't forgiven myself for what I did, if you end up reading this I hope this will provide some additional closure or it may just open up the wounds you have worked so hard to heal. To my parents, I am still going to Church twice a week to repent for what I did and I have been hosed down in holy water numerous times since and even gone through an exorcism.
I will also preface to say that the person I was then was not who I am now, it also wasn't the person I was beforehand. The mixture of stress, partying, and responsibility created the monster that I was. And when I say monster I mean a demon from the 7th level of hell interested in only the worst aspects of life, but why am I talking so much you can read for yourself and you can make your own judgements.
Reader insights
Be the first to share your insights about this piece.
Add your insights