Breweries Known for High ABV Beers
Can't get enough of high ABV beers? Check out these awesome breweries known for high ABV beers!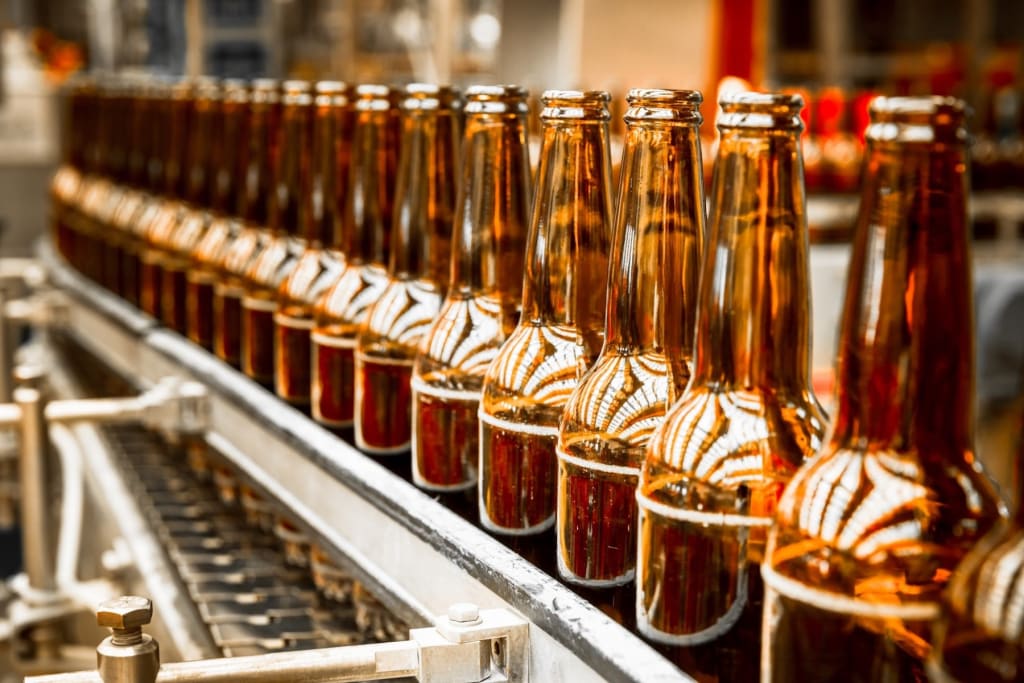 There are so many of us beer lovers who can only enjoy beer with high ABV. If you're unaware of what ABV is, it basically stands for Alcohol By Volume and it's usually measured through percentages. It states how much alcohol is in your beer. For us high ABV beer lovers, we like the strong stuff! But there aren't many breweries that create good, high percentage ABV beers.
In fact, there are a couple that we've listed as the best. All lovers of high ABV beer deserve to indulge on their preferred beer. Whether you want to order a few cases or intend on visiting their tap room, any of these breweries known for high ABV beers are all amazing and produce great-tasting beer. If you live a bit further from any of these breweries, plan a day to visit one! Trust me, it's certainly a trip worth taking.
Stone Brewing Co. — Escondido, California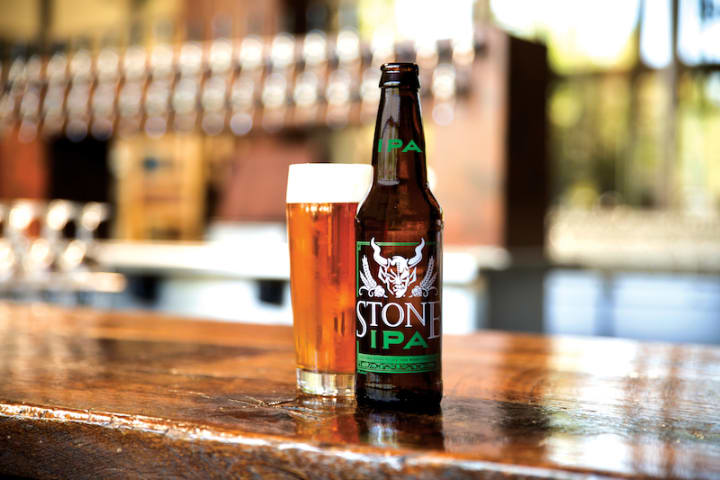 Stone Brewing opened in 1996 and since then, they're known as one of the largest craft breweries in the US and one of the best breweries on the West Coast. They've been creating unique beers for all beer lovers ordering or visiting their tap room. While their seasonal beers are amazing, their year-round beers are loved by fans of the brewery.
Their year-round beers feature bold flavors that go against the traditional style of producing beer. However, they strive for a high craft and full-flavor standard. They have year-round beers like Stone Ruination Double IPA 2.0, Stone Scorpion Bowl IPA, Stone IPA, and many more. As for their small batch series, it includes Mikhail, which is 13.5 percent in ABV and Fyodor, 13.5 percent in ABV.
The Bruery — Placentia, California
Located in Orange County, California, The Bruery is a boutique craft brewery that specializes in barrel aged and experimental ales. The company brews dozens of original beers each year with their list of ingredients as well as inspirations to grow evenly. In fact, half of their beer is aged in wine or spirit barrels, which enhances the flavors.
As for one of the best breweries known for high ABV beers, The Bruery features amazing year-round beers like Mischief that is 8.5 percent ABV, Mischief with Citra and Motueka at 8.5 percent ABV, and Loakal Red which is 6.9 percent ABV. Their really high ABV beers are their seasonal ones such as 9 Ladies Dancing that is 11.3 percent ABV, 10 Lords-A-Leaping at 10.5 percent ABV, Autumn Maple that is ten percent ABV, and Poterie which is 16.8 percent ABV.
Firestone Walker — Paso Robles, California
Firestone Walker is certainly one of the best breweries known for high ABV beers. It all started with two brother-in-laws, who practically view each other as brothers, starting to brew together. David, seen as the lion, and Adam, who's the bear, fight at times but will always share the love the two have of beer. And they create flavorful beers with high ABV that can be enjoyed by any fan.
Their Leo v. Ursus beer collection features some of the best-tasting beers you'll ever try. Plus, they're all high in ABV. It includes beers like Wookus that is 8.2 percent in ABV, Fortem at 8.2 percent in ABV, and Inferos which is 8.2 percent in ABV. If you're looking for much higher percentage in ABV beers, then their Proprietor's Vintage Series is certainly what you need. They have beers with ABV percentages around 12.8 percent even 14.5 percent in ABV. Firestone Walker is also seen as one of the best IPA beer brands ever.
Hair of the Dog — New York, New York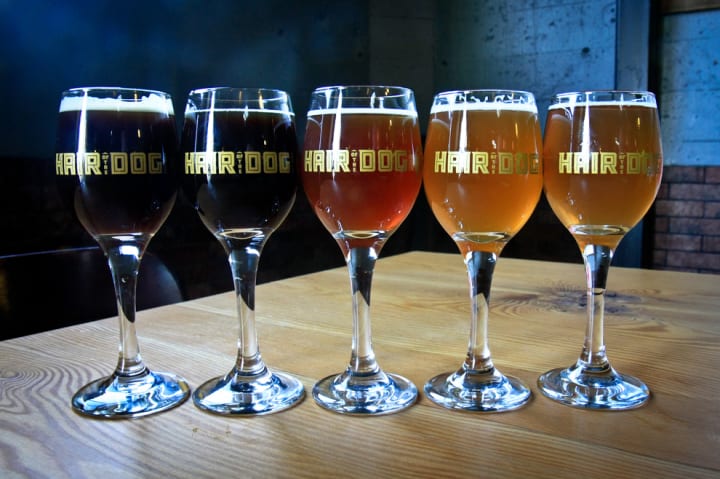 For the sole purpose of creating beer for craft beer lovers with unique and distinct beer style, Hair of the Dog Brewing Company was born! They've been around sine 1993 and ever since then, they've been producing awesome beers with their own name and unique identity. It's also one of the first breweries in America that specializes in creating high alcohol, bottle conditioned beers, and even experimenting with barrel aging since 1994.
After years of experimenting, their beers all turned out phenomenal and is enjoyed by fans across the country. Their high alcohol beers include Adam From The Wood (12 percent ABV), Doggie Claws (11.5 percent ABV), Fred From The Wood (ten percent ABV), Matt (12.5 percent ABV), and much more. The majority of their beers feature delicious notes and flavors from a variety of ingredients. One bottle of any of Hair of the Dog's beers will make you fall in love.
Lost Abbey — San Marcos, California
Not only is this brewery one of the best breweries known for high ABV beers, but it's also one of the coolest. The Lost Abbey was imagined as part of a crusade in an ongoing story of Good vs. Evil beer. Lost Abbey beers are truly remarkable with barrel-aging programs in oak bourbon, brandy, sherry, and wine barrels. The brewery distributes beers all across the country and is enjoyed by those who are fans of exquisite craft beers. Not to mention they have an amazing selection of beers.
Some of their year-round beers feature high alcohol, like their Judgement Day at 10.2 percent ABV. They also produce great-tasting seasonal beers like The Ten Commandments at 11 percent ABV, Frameboise De Amorosa at 8.5 percent ABV, and Serpent's Stout at 11 percent ABV. For a much higher alcohol percentage, their Non-Denominational selection is outstanding like their Bat Out of Hell at 14 percent ABV, Cuvee De Tomme at 11 percent ABV, and Deliverance Ale at 13.5 percent ABV.
New Holland — Holland, Michigan
Located in Holland, Michigan, New Holland Brewing Company started their crafting in 1997. They believe that the art of craft lives in rich experiences for their customers by producing authentic beer, spirits, and even food while offering great service. While recognized for their creativity and artistry, New Holland's main goal is to improve the lives of craft consumers across the country. The brewery also has three locations in Holland and Grand Rapids, Michigan.
As for their beer, they have a pretty great selection. Their Limited Brews features a tasty variety of high alcohol beers. Easily their highest has to be their 20th Anniversary Ale which is 20 percent ABV. It's smooth and warming with notes of vanilla and spices of rum that's perfect for the colder seasons. They also have Pilgrim's Dole at 12 percent ABV. This beer is made with 50 percent wheat malt and it blends warming and a bit of sweet flavors of caramelized characters into the ingredients.
Avery Brewing Company — Boulder, Colorado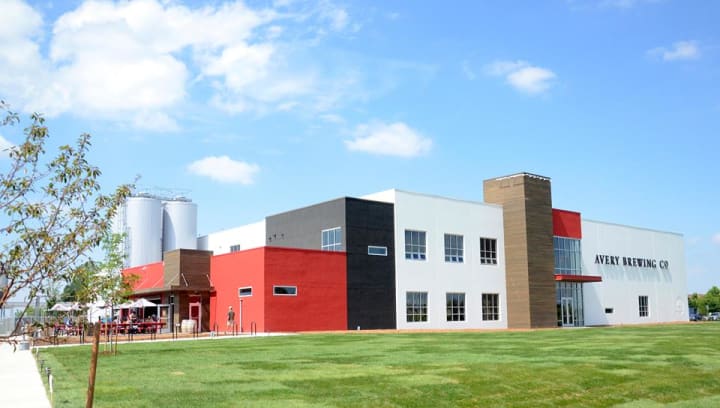 Ever since Avery Brewing Company started their business in 1993, they've been producing eccentric ales and lagers which are truly unique to their way of brewing. While their beers are thoroughly American at heart, they used Old World tradition and expertise for creativity and boldness in their beer. And their beers are definitely unique in both flavor and appearance.
Many of their year-round brews include high alcohol and they taste phenomenal. They have beers like The Reverend with 10 percent ABV that features hints of dark cherries, currants, and molasses that adds a bit of spice into the mixture. There's also Hog Heaven with 9.2 percent ABV that's smooth and easy to drink and perfectly balanced with caramel malt. Avery Brewing Company is definitely seen as one of the best breweries known for high ABV beers.
Flying Dog — Denver, Colorado
Among the best breweries known for high ABV beers ever, the Flying Dog was created in 1983 Denver, Colorado. Founder George Stranahan was looking for an adventure, and that's when he went into the business of brewing craft beer. He began producing year-round beers, seasonal, and limited release beers for all craft beer lovers. Flying Dog is also a fan of producing delicious high ABV beers to enjoy, as well.
The brewery creates some of the best high alcohol year-round beers such as their Double Dog Double IPA that's 11.5 percent ABV, Gonzo Imperial Porter at 9.2 percent ABV, and St. Eadman Abbey Ale which is 8.7 percent ABV. The majority of their beers include delectable flavors from the ingredients like their The Truth Imperial IPA that's 8.7 percent ABV; flavors like citrus and stone fruit as well as sharp cheddar cheese and even light, spicy proteins.
D9 Brewing — Cornelius, North Carolina
D9 Brewing Company was started by two engineers and a doctor who had a passion in producing delicious and original craft ales. Ever since their inception in late 2014, they've explored through tons of ingredients, mixtures, and experimented in creating amazing craft beers through different recipes. Now, they're producing among the best quality craft beers out there and fans of the brewery cannot get enough of them.
Their high alcohol beers are also what many people love, year-round and seasonal. Their popular high alcohol year-round beer is their Big Hakuna Double IPA which is nine percent ABV. As for their series, the Defying Gravity is 14 percent ABV and is considered a sour ale.
Evil Twin — Brooklyn, New York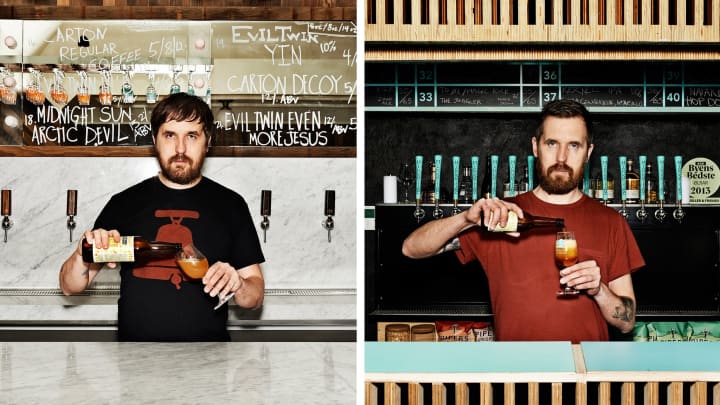 Lastly, one of the best breweries known for high ABV beers is Evil Twin Brewing. This brewery loves adding lots of flavors to their beer. I mean, they truly enjoy pleasing your palate with delicate, funky, and even extreme rare flavors to have you coming back for more. And their craft beer selection definitely comes in a wide variety to choose from. Plus, Evil Twin has awesome high ABV beers to enjoy, too.
Their beers feature extraordinary flavors such as their Liquid Double Fudge that's a year-round beer with 12 percent ABV. Also, the Molotov Cocktail SSH Edition is a year-round craft beer with 13 percent ABV. This beer is also seen as one of the most anti-authoritative beers ever made by Evil Twin, and it tastes amazing on the palate.