Best Wine Bars in NYC
A wine-loving food critic reveals the best wine bars in NYC.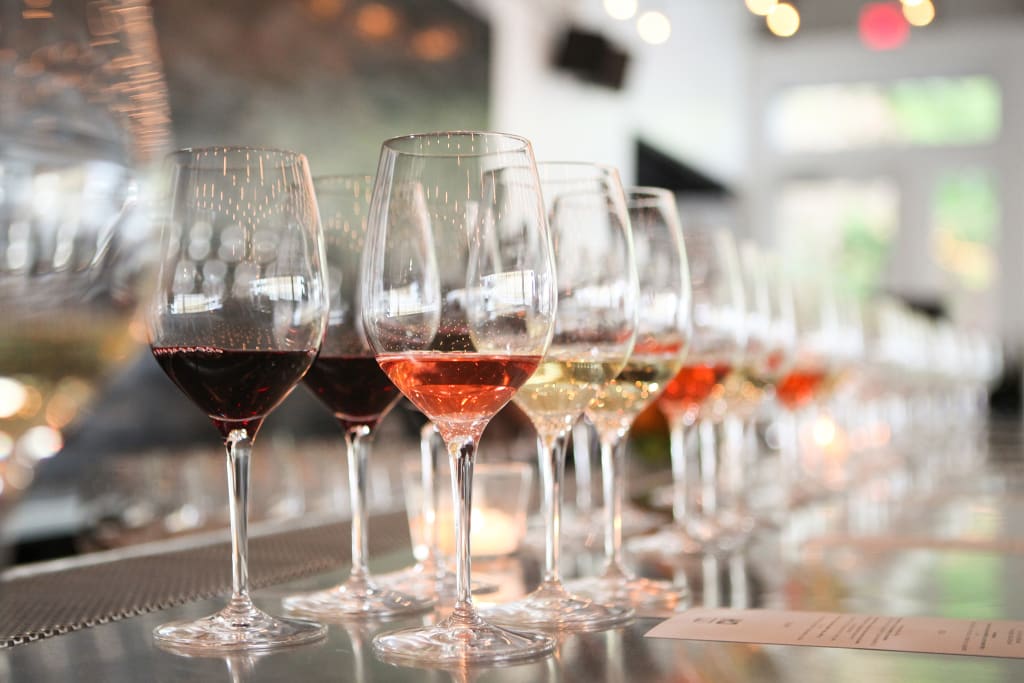 Prior to my current job, I was a food critic. I spent a huge amount of time going to bar after bar, sipping wine and cocktails while I took mental notes on everything from the service, to the ambiance, to the actual cocktails themselves.
That being said, I've noticed that there are a number of different genres of bars that really don't get as much buzz as they should. Wine bars, for example, usually aren't as heavily discussed as speakeasies, craft beer bars, and artisan cocktail bars.
That's a sad shame, because the best wine bars in NYC could definitely give most "big buzz" bars a run for their money. They are sophisticated, artsy, and offer a low-key venue where you can enjoy wine without too many distractions. In a word, they're a wonderful place to go for oenophiles.
Want to know where the best wine bars in New York really are? Here are my suggestions...
Vanguard Wine Bar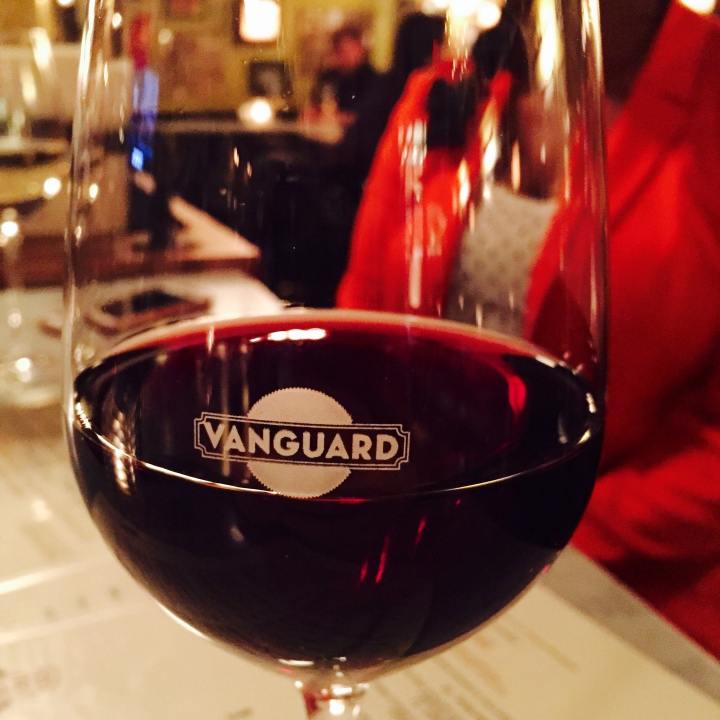 Vanguard regularly gets food critics' attention for being one of the best wine bars in NYC—despite it technically being a mini-chain. There are currently three locations throughout Manhattan.
What really sets this trio of bars apart from most other mini-chains in the city is how well they manage to bring the same top tier wine bar experience to each of their venues. Every Vanguard wine bar has that same elegant, Parisian-influenced decor, the same sophisticated and lively crowds, and excellent wine selections to enjoy.
The decor is warm, intimate, and luxurious. Their wine lists allow you to enjoy reasonably priced glasses as well as full bottles. Better still, Vanguard's small plates are specifically created to pair well with a wide variety of wines.
That being said, it's really hard to beat sinking your teeth into their crispy smoked salmon flatbread after having sipped on a dry white wine. The small plates here are decadent, flavorful, and best of all, surprisingly diet-friendly.
All things considered, Vanguard brings the charm and flavor of a "night in a Paris" wine bar to New York City. It's hard to hate on that.
Desnuda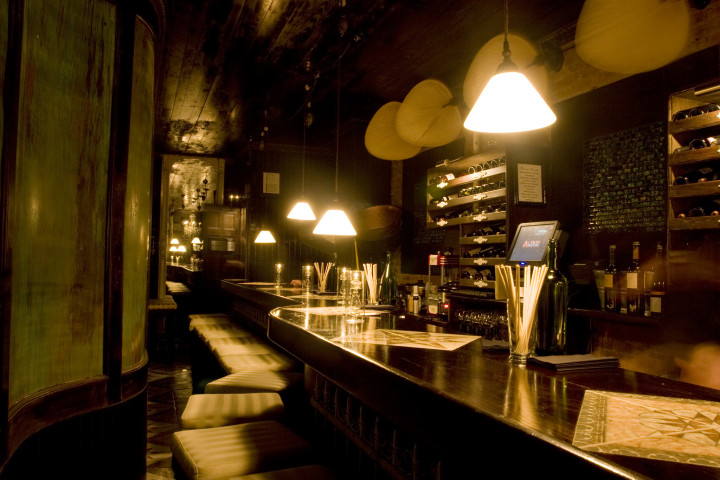 In my opinion, Desnuda tops the list of the best wine bars in NYC. Much like Vanguard, Desnuda has two locations. One is in Manhattan, the other is in Brooklyn. Both deliver an exotic, dark, and sexy atmosphere that can't be beat.
Desnuda takes a standard wine bar idea and turns it on its ear. It's exotic, mysterious, and at the same time, impressively focused on delivering a new way to experience Latin culture.
Almost all of their wines come from South America or Spain, and their entire food menu is focused on raw bar offerings and ceviche. If you're a huge fan of ceviche and want to see one of the best selections of Spanish and South American wines, Desnuda will be sure to please.
Of all the wine bars I've seen in New York City, few have as good an atmosphere for a hot date night like Desnuda does. This wine bar is seductive in its vibe, and the great wines definitely don't hurt, either.
District Social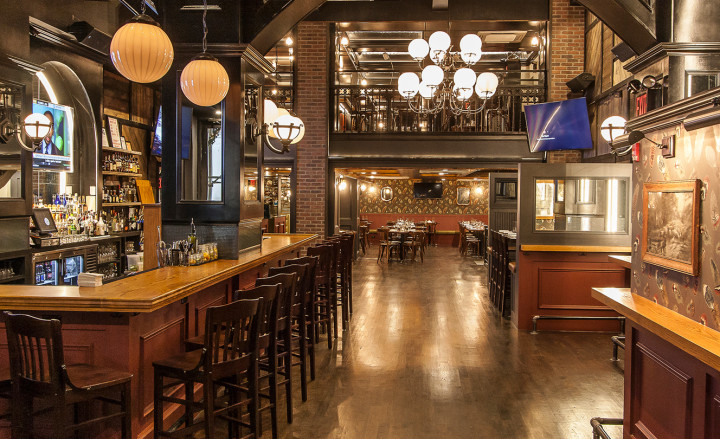 District Social is a one of those wine bars that tends to attract the "bougie" crowds of the financial district. Perhaps there's reason to why this is the case; the rich tend to enjoy the finer things in life, don't they?
Located right inside an old bank vault, District Social is as steampunk as FiDi bars can get. The entire layout is decorated with a mix of modern and Victorian influences, and when you take a look at the great wine selections and menus, it's easy to see why so many people cite District Social as one of the best wine bars in NYC.
What tends to shock people about District Social are the prices of the wine and food. During happy hour, it's possible to get wine and, well, drinks as cheap as $6. Amuse-bouches on the menu can be as affordable as $4 per serving, and the portions are impressively large.
Unlike many other wine bars on this list, District Social is a full-service restaurant with a menu focused on traditional American fare. Of particular note are their hangar steaks and flatbreads—a must for folks who want to experience a truly excellent meal.
Since it's really solidified its rep as one of the best wine bars in NYC, don't be shocked if you find yourself in a majorly packed house. The crowds are always there for a reason, and once you experience this bar, you'll understand why. (Note: Reservations are encouraged.)
Addictive Wine And Tapas Bar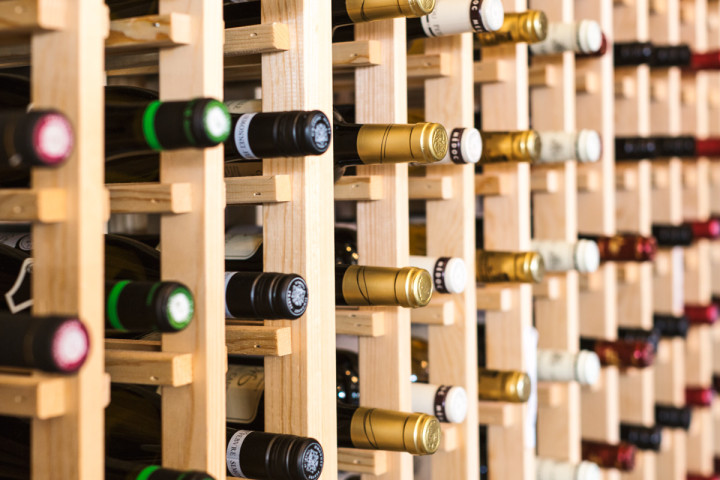 If you're chilling in Queens, then you need to give Addictive Wine and Tapas Bar a shot. This place is perennially packed, and the reason for that is because the venue is one of the best wine bars in NYC.
Addictive isn't your typical wine bar. Decked out in classic cherry-hued wood with wine cellar-style accents, this bar is really all about the wine. Here you'll find one of the best wine selections in the city, so expect to see a wine you'll adore no matter what kind of flavor profile you're in the mood for.
But, part of the reason that Addictive is so addictive is thanks to its excellent tapas menu. Their meat and cheese boards, in particular, are known for really bringing out the different notes in wine beautifully. All the ingredients are fresh, and every little tidbit they offer pairs wonderfully with wine.
Addictive Wine and Tapas Bar does offer reservations, and due to the sheer volume of people who love this venue, it's highly recommended you call ahead.
1742 Wine Bar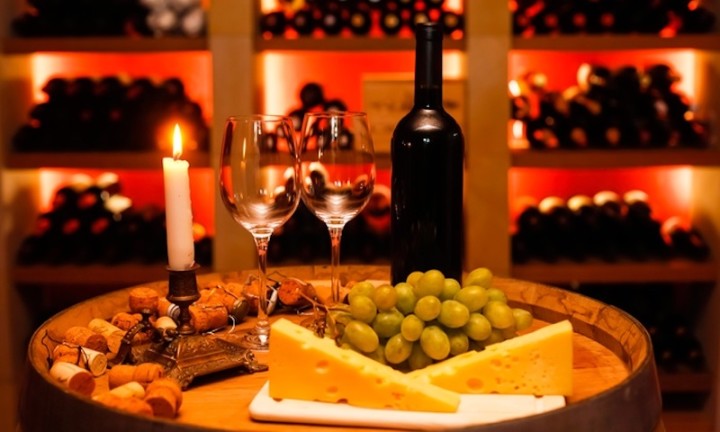 Wine bars tend to be called a decidedly "feminine" type of venue, but 1742 Wine Bar definitely veers away from that rep. The ambiance here is masculine yet gentle.
More impressively, the decor is stately in that classic Manhattanite style that sparks imagery of old school New York bigwigs discussing business over drinks. It's art deco with subtly modernized accents.
An ideal place for business meetings and date nights alike, 1742 Wine Bar has a wonderful list of great wines from every corner of the world. Good wine prices, excellent food offerings, and one of the best brunch deals in Manhattan are what make this place a truly standout venue.
The food menu here isn't quite what you'd expect from a typical wine bar; most of the food is classic Italian or old world American fare. But, that's part of what makes 1742 Wine Bar so wonderful. It really elicits the classic flavors and vibes of New York, and that's why it's one of the best wine bars in NYC.
bibi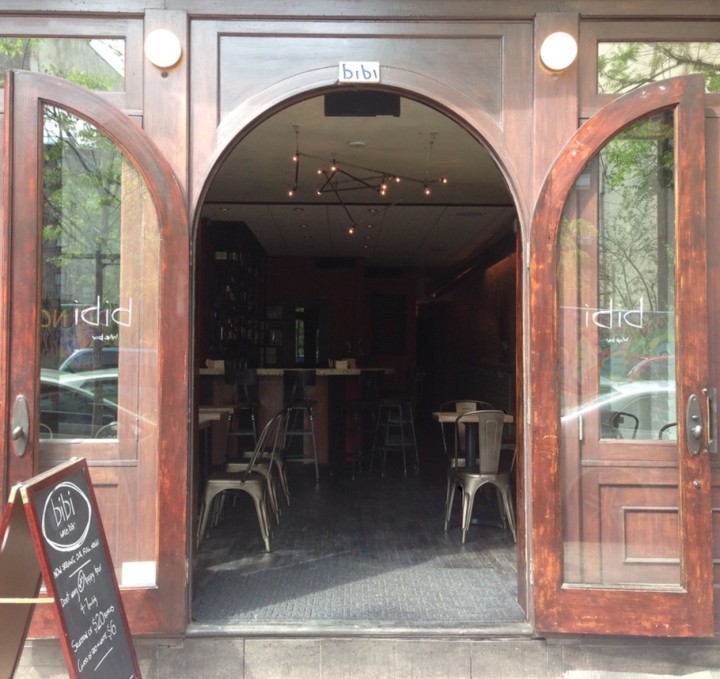 Most of the wine bars in New York City make a point of being expensive, overtly upscale, or even pretentious, to a point. The East Village's bibi does not do this—at all.
This extremely humble, cute, and quirky wine bar isn't about trying to "out-snob" the competition. The folks at bibi deliver an affordable wine tasting experience that's bolstered by delicious (and cheap) comfort food bites.
Great wine prices are the primary name of the game here, and with the excellent wine list this venue offers, bibi quickly turns into the best place to affordably sample a slew of high quality wines. Most impressively, bibi manages to create a food menu that pairs perfectly with both white and red wines.
As good as the food and wines are, what most people would say sets bibi apart is the service. The staff here really care about service, and if you're a regular, they'll learn your name fairly quickly. Good wine bars rarely offer this level of intimacy and service.
Obviously, it's a combo of all three factors that make bibi one of the best wine bars in NYC.
travel
list
wine
bars