Best White Wines for Sangria
If you're looking for the best white wines for sangria these wines will stand up to your expectations.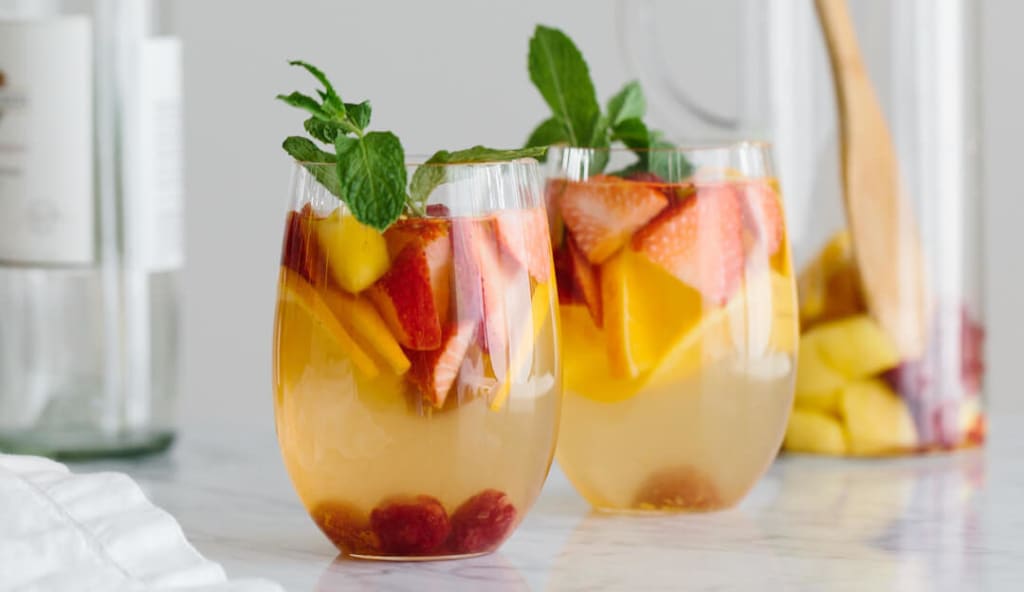 Sangria is an all around favorite drink among many people since it's easy to make and very flavorful. If you're tired of making sangria with red wine you should give white wine a shot. These light and delicious wines are without a doubt the best white wines for sangria. They will bring out the flavor of the fresh fruits and are refreshing. Each of these wines varies in their unique taste and aromas. However, they are each amazing choices for making sangria and can help you learn to enjoy wine.
This famous white wine known in Italy is a dry, light wine perfect for a glass of sangria. Pinot Grigio has flavors of lemons and apples making it flavorful when combined with sliced fruit. This delicious and acidic wine pairs perfectly with sangria because it brings out the fruit flavors and isn't extremely strong.
This white wine from France is increasingly popular in California, specifically Napa. With a peachy and fruity taste, it is one of the greatest white wines for sangria and a great wine to pair with Italian food. The fresh fruit in the sangria combined with the light wine is an amazing match. This tangy and flavorful wine will add more texture and zest to your sangria.
This dry and tangy white wine is from Germany. It's apple and peach flavors make it a great choice when searching for white wines for sangria. This light and mouthwatering wine will make your sangria increasingly more flavorful. You will be in for a wonderful surprise if you make sangria with Riesling.
This delicious Portuguese wine adds fantastic flavor and texture to any sangria. Whether you are relaxing at home or having a party, you can't go wrong using Vinho Verde to make your white sangria. This light wine is fruity and will be even zestier when you add fresh fruit.
This white wine is from Argentina and has strong hints of rose, lemon and white peaches. This aromatic and dry wine is one of the best white wines for sangria since it makes your sangria stand out and have a wonderful peachy and lemon taste. Whenever you are unsure of which white wine to choose you can't go wrong with Torrontes.
Chenin Blanc is a unique and sweet white wine. This fruity wine has flavors of apple, peach, orange and pear. Your taste buds will love the acidity and flavor of this wine with the delicious taste of sliced fruit. This highly flavorful wine never fails to disappoint when it is used to make sangria. You will thoroughly enjoy the many flavors of this wine and its texture.
Viura is a light and acidic white wine that goes very well with sangria since it has a fruity taste. This sweet and sparkling wine will kick your sangria up a notch and give it the necessary flavor to make it delectable. For your next get together or if you just want to unwind you should use Viura to make your sangria.
This rich white wine is very popular in France. It has flavors of peach, rose and mango making it one of the most suitable white wines for sangria. Viognier is an acidic and aromatic wine so it will pair very well with mixed fruit. This bold wine is sure to liven up your sangria and make it taste amazing.
This sweet and bubbly wine is delicious and goes perfectly with sangria. The fruity taste of the wine brings out the flavor of the sangria. This aromatic and rich tasting wine will make your sangria mouthwatering and a wonderful drink on a hot day.
wine
About the author
Self proclaimed wino. Not picky about the wine, is picky about who she drinks it with. I do marathons - on Netflix.
Reader insights
Be the first to share your insights about this piece.
Add your insights