Best Low-Calorie Tequila Brands
You don't have to sacrifice taste or quality with the best low-calorie tequila brands.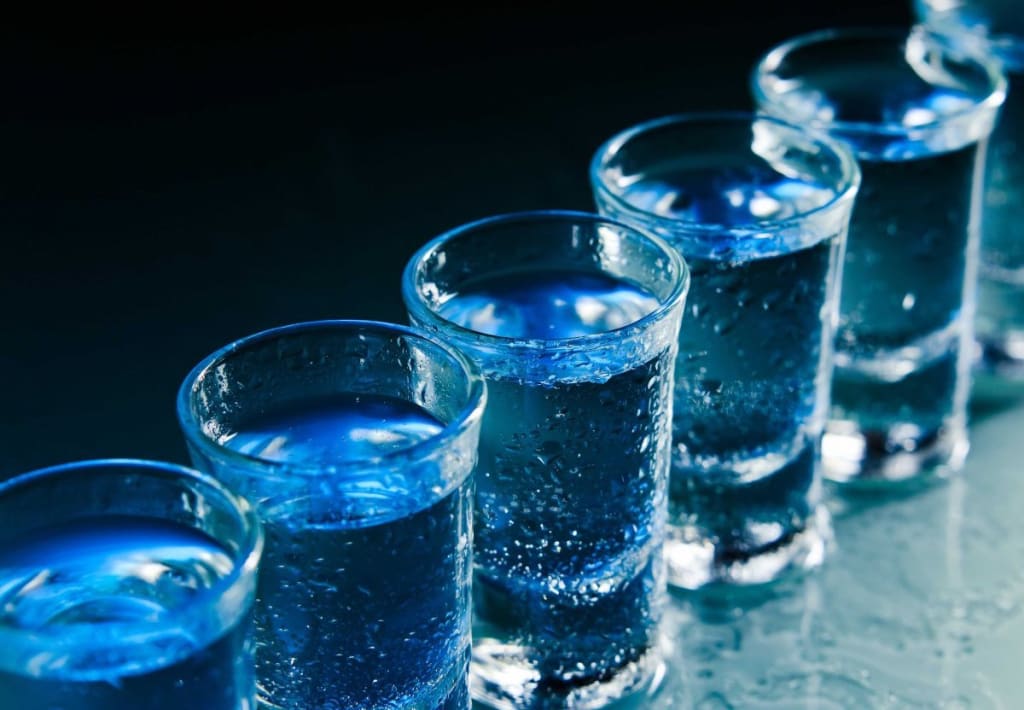 You may not know it, but tequila is the best spirit. If you already knew that then congratulations, you are ahead. If you are shaking your head right now, you probably only associate tequila with bad memories or shots preceded by salt and followed with a lime.
I assume you don't really know the whole story, so please allow me to enlighten you. Dating at least 1000 years back, the Mesoamericans drank pulque, an alcoholic drink made from the fermented sap of the Maguey, now Agave, plant, found in volcanic soil in what is now Jalisco, Mexico. It was a sacred drink, only to be ingested by certain classes or people.
In the early 16th century, the conquistadors arrived on central Mexico's shores. They brought their own spirits which they swiftly ran out of. So they began using the agave plants to produce one of North America's first domestic spirits. When mass production of tequila began 300 years later, the practice emerged that real tequila only comes from Jalisco, Mexico. Mexican Law now states that, aside from a few municipalities in other states, tequila can only be produced in the state of Jalisco.
There are five types of tequila that distilleries will often make. The primary difference in each is how long they are aged.
Blanco (white, silver) is unaged tequila that is bottled or stored right after distilling. It is always clear.
Reposado (rested) is aged between two and 12 months. It is always aged in oak barrels to add flavor. The tequila takes on a more orange color
Joven (young, gold) is a mixture of blanco and reposado and is often considered gold colored.
Añejo is aged between one and three years in oak barrels where it begins to take on a more golden brown color.
Extra Añejo is a darker tequila aged over three years in oak barrels.
While all the brands on this list offer 100 percent agave blanco, reposado, and anejo tequilas, many of them also have various alternatives and creations that, while considered blancos, reposados, or anejos, are not 100 percent agave. This means there is no guarantee the calorie count will be as low, and there may be more added sugars.
Drinking tequila comes with a number of benefits besides the taste which already surpasses that of other liquors in my book. Tequila doesn't raise blood sugar because agave is non-digestible. So 100 percent blue agave will minimize hangovers compared to brown liquors. This isn't a myth about alcohol, this is fact. Blanco tequilas notably contain a lower level of congeners which are produced in alcohols during fermentation and have been linked to hangovers. Naturally sweet flavors mean you don't need mixers, which are the another source of hangovers and calories. That being said, if calories aren't much of an issue, there are some amazing big batch cocktails made with tequila. But chances are you want to know what the best low-calorie tequila brands are. Look no further. These brands won't steer your wrong.
All calorie amounts below are for 1.5 fl oz shots.
Don Julio Blanco - 96 calories, 40% ABV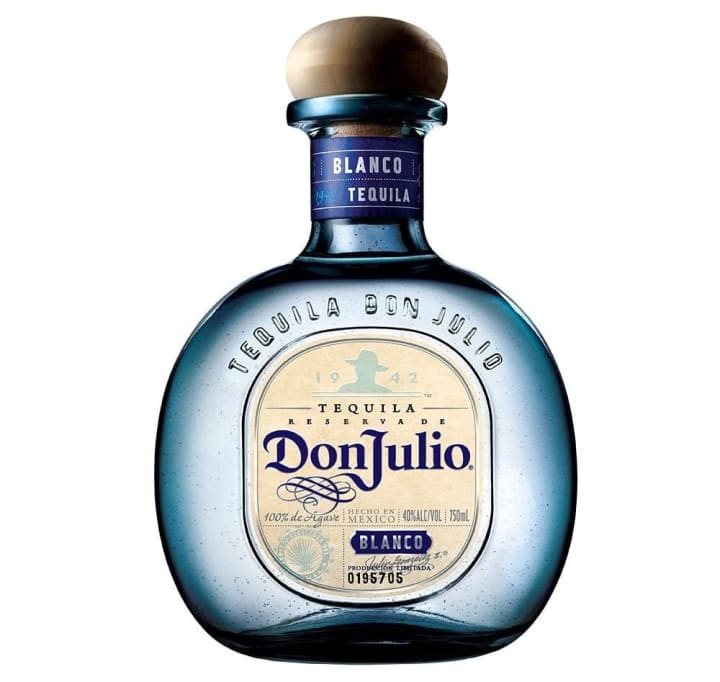 Don Julio Tequila is based in Atotonilco El Alto, Jalisco, Mexico and is named after its founder Don Julio González who had been distilling and producing tequila since he was 17 in 1942. For his 60th birthday his sons created a tequila named after him. Don Julio Tequila would grow in popularity before launching in 1987. Don Julio offers blanco, reposado, añejo, and extra añejo tequilas.
Jose Cuervo Tradicional Silver Tequila - 96 cal, 40% ABV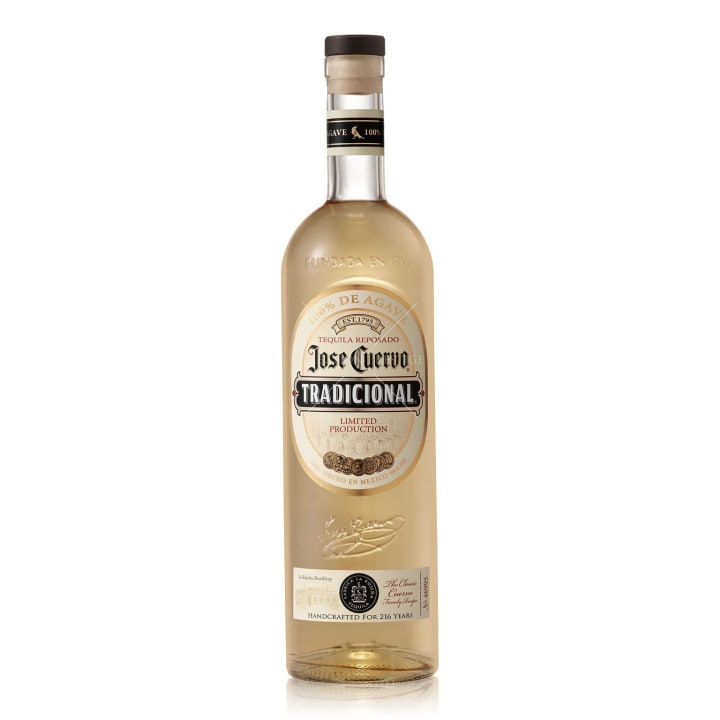 Chances are you have been to a party where someone brought Jose Cuervo as the tequila of choice. It makes sense. After all, Jose Cuervo is the best selling tequila in the world and one of the best low-calorie tequila brands. In 1758, Don Jose Antonio de Cuervo was given a land grant to begin producing tequila in Tequila, Jalisco. By 1880, Jose Cuervo started bottling tequila for commercial distribution. The brand was the first to bottle tequilaindividually with glass while all others used barrels. Their first bottle was sold in 1906. Jose Cuervo offers a multitude of bottles including blanco, reposado, añejo, and extra añejo. Their Reserva de la Familia Anejo has been awarded double gold at the San Francisco World Spirits Competition. Beware, most of their other tequilas are not 100% agave. If you want to stick to 100 percent, go for their "Tradicional" tequilas.
Espolòn Blanco Tequila - 97 cal, 40% ABV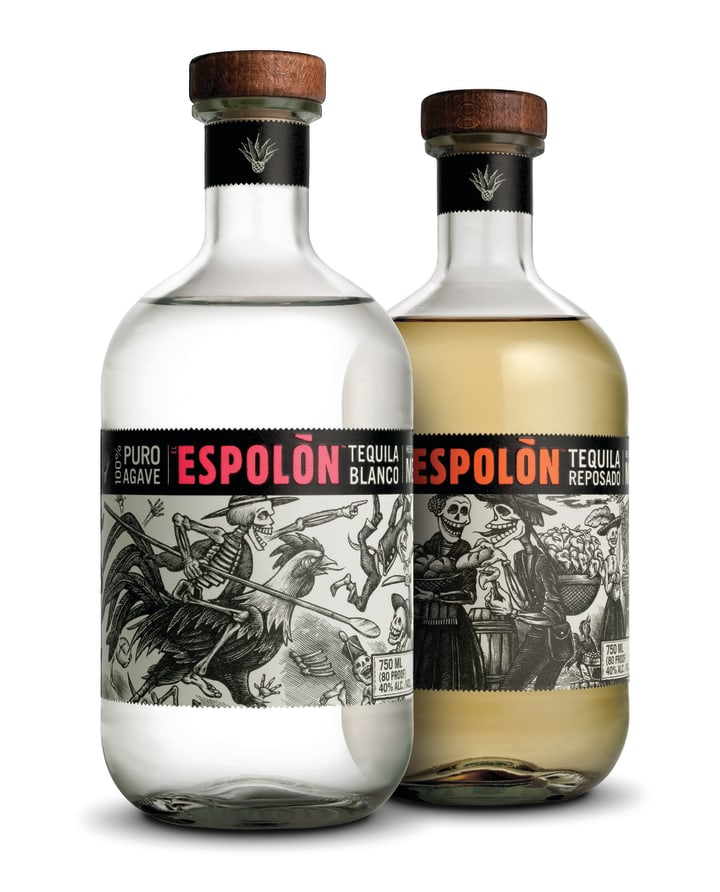 A relatively new brand, Espolòn tequila is one to take seriously. It was founded in the Los Altos region of Jalisco in 1995. Espolòn derives its name from the spur of the rooster, a symbol of national pride. It is a double distilled tequila and comes in blanco, reposado, añejo, extra añejo. Each has its own artwork to represent a different aspect of Mexican history and culture. The brand has won a double gold medal for its blanco, and a silver medal for its reposado at the San Francisco World Spirits Competition. For that reason I recommend it if you are trying to make a cocktail that will make you drunk fast.
Avion Silver - 97 cal, 40% ABV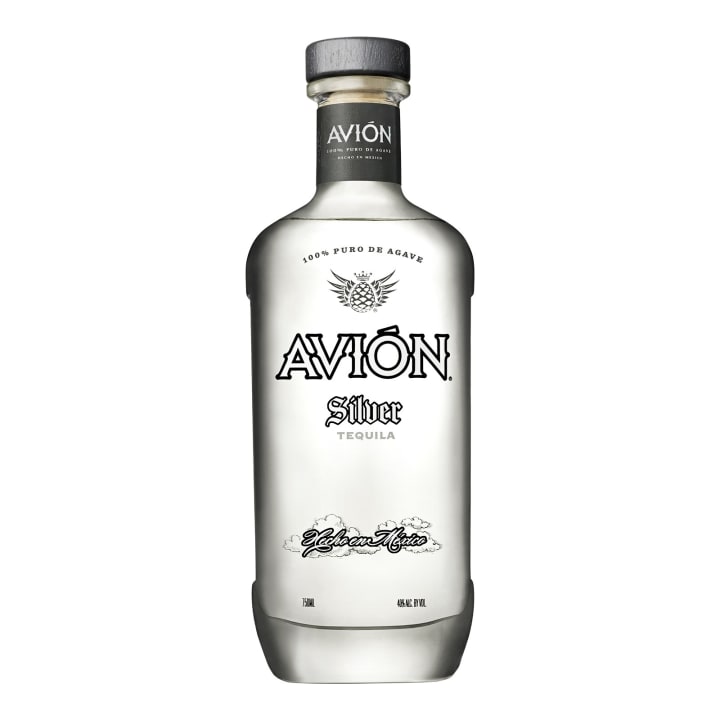 Any entourage fans might be shocked to know Avion Tequila, the brand that made Salvatore Assante a millionaire, is real. Then again, true Entourage fans probably already knew that. Avion was founded in 2007 by Ken Austin who partnered with the Lopez Family in Jesus Maria, Jalisco where they harvest their agave plants 7000 feet above sea level. This is one of the highest elevated areas in the region. Avion offers silver, reposado, añejo, and extra añejo. Their silver tequila has won the double gold metal for best unaged white spirit in the San Francisco World Spirits Competition, which makes it one of the best low-calorie tequila brands.
Patrón Silver Tequila - 98 cal, 40% ABV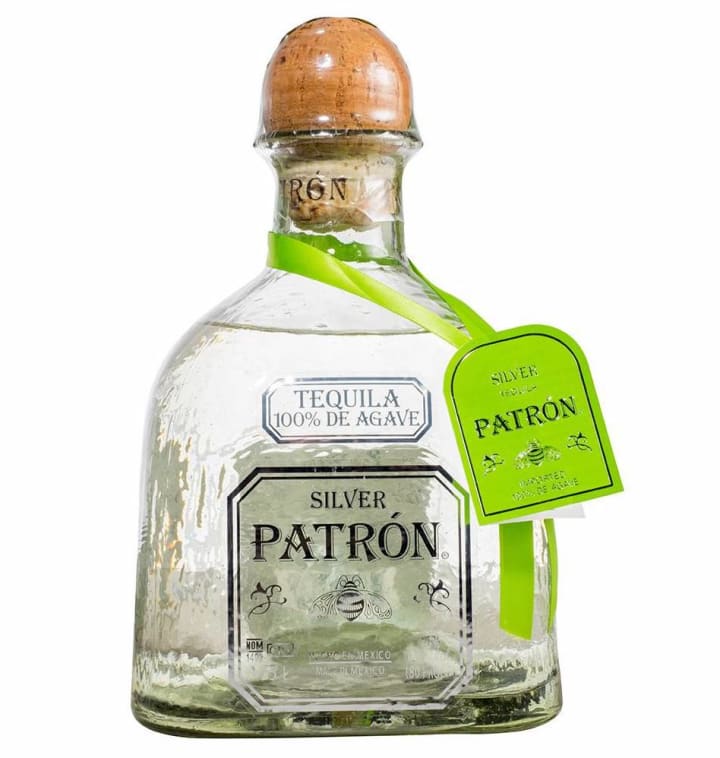 While many associate Patrón with getting wasted and Lil Jon, I am here to assure you that there is merit to the brand. The Patrón tequila making process is done by hand from the cultivating and chopping of the agave plant to the glass blowing and cork producing of the packaging. This is all done at Hacienda Patrón in Jalisco. Patrón offers silver, reposado, and añejo tequila.
Milagro Tequila - 100 cal, 40% ABV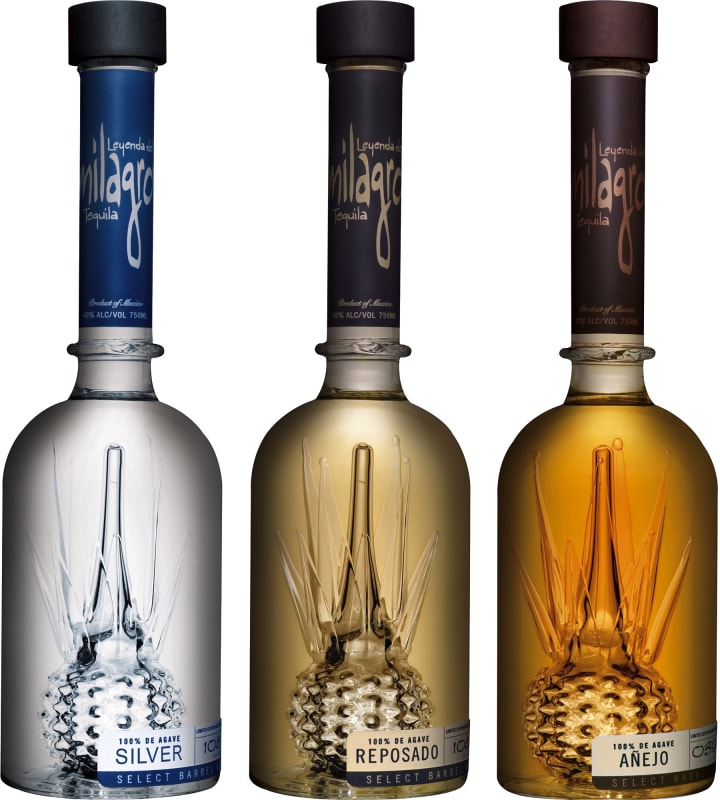 Milagro is viewed as one of the best low-calorie tequila brands. It was founded in 1998 by Danny Schneeweiss and Moy Guindi. Their goal was to integrate the modern creative arts of Mexico City with the traditions of classic tequila. Together with Pedro Juarez, their master distiller, they set out to create a new tequila and distillation process. With agave from the Jalisco highlands, they created a smooth tasting tequila by utilizing two different types of stills for distilling, a pot still and a column still. Their Milagro Reposado has won best in show at one of the San Francisco World Spirits Competition.
Siete Leguas Blanco - 103 cal, 40% ABV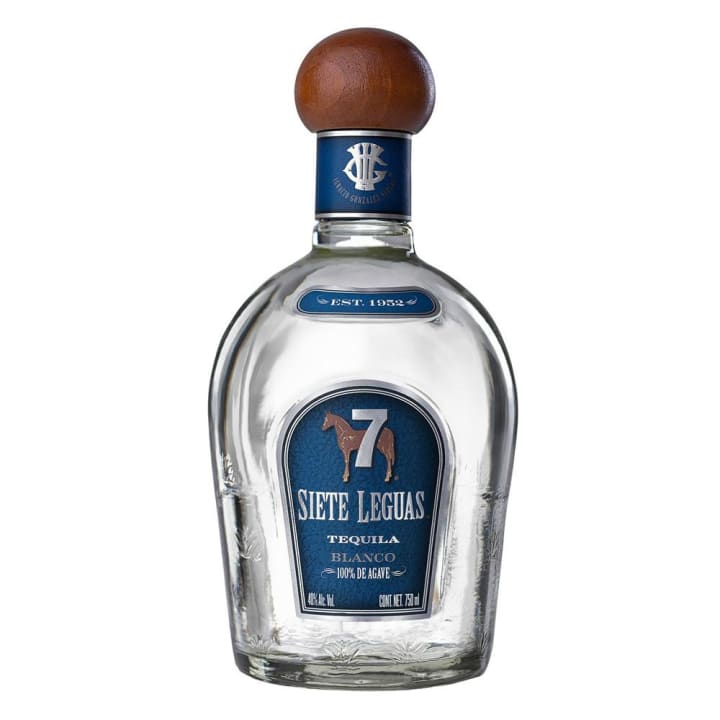 Siete Leguas is one of the highest regarded tequilas in the world. This is due, in part, to their complex extraction process. After baking in their artisan ovens, they use their Tahona - a donkey pulled ancient stone wheel mill - to crush the agave plant and extract its juice. Siete Leguas offers blanco, reposado, añejo, extra añejo tequila. Their añejo has won double gold at the San Francisco World Spirits Competition, and their reposado and blanco earned silver medals, making it one of the best low-calorie tequila brands ever.