Best Home Beer Making Kits
Have you always wanted to created your own beer at home? It's time you join the craft beer movement by purchasing one of the best home beer making kits.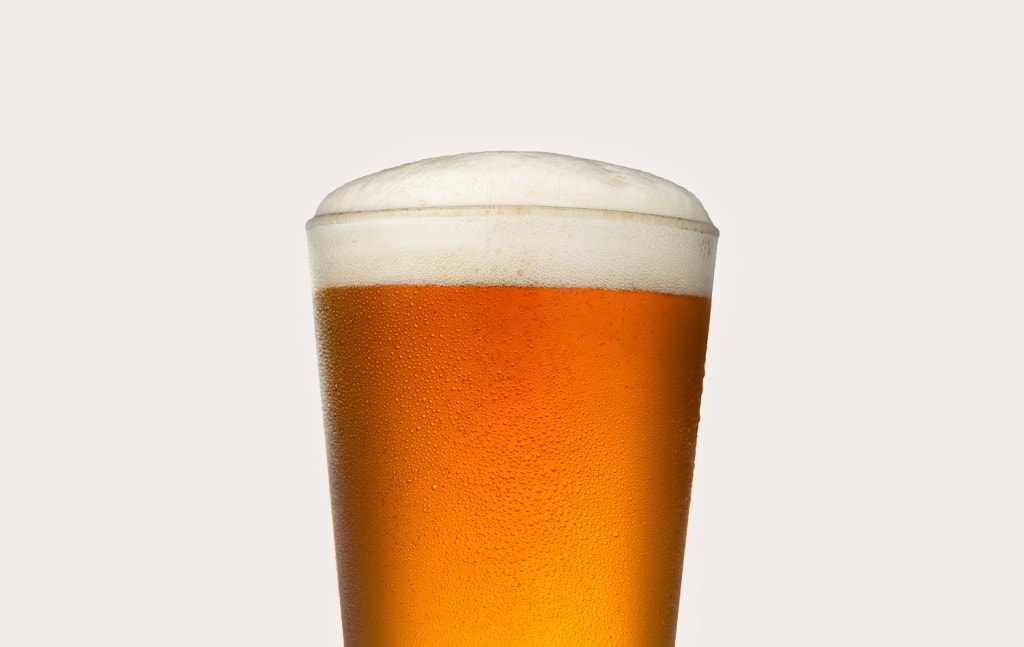 Have you been struggling to find the perfect beer? Then, you're likely saying, "This one is just a touch too hoppy." Or maybe you mutter, "I'm really not getting the grapefruit here."
Well, if you're tired of fussing over someone else's beer, it's time to start crafting your own beer at home.
Getting started is simpler than ever because of these home beer making kits. Most come with nearly all the tools you need to start brewing and enjoying your own beer recipe.
Check out the list below to find the best one for you, or, if you're feeling generous, these also make for great gifts for craft beer lovers.
The team at Brooklyn Brew Shop have created a wide array of home beer making kits, and this Everyday IPA kit is a great option for fans of India pale ales. However, if you're no hop head, you could consider their beer brewing kits with names like Bruxelles Blonde, Chocolate Maple Porter, Jalapeño Saison and Afternoon Wheat.
This beer making kit includes a mix of grains, hops and yeast, a reusable glass fermenter, vinyl tubing, thermometer, cleanser and chambered airlock. It's nearly everything you need to get started creating your own beer.
Brooklyn Brew Shop and several reviewers recommend that you pickup a pot, strainer, and funnel. And of course, you'll need bottles if you're going to gift the beer to your friends.
Featured in several media outlets, Brooklyn Brew Shop is a name you can trust when brewing your first batch of beer.
If there's one man you can count on to help you craft your first batch of beer at home, it's Mr. Beer. After all, isn't this what you want your friends and neighbors to call you?
The Premium Gold Edition has been designed for both the beginner and connoisseur in mind. First, Mr. Beer starts with a one-step brewing fermenter. This professional level equipment prevents you, as an amateur brewer, of having to deal with a sometimes messy transfer.
You always get high quality ingredients in your refills and recipes backed by certified master brewers at Coopers Brewery. Plus, you get 2 refills which make up to four gallons of beer. So no worries if your first batch isn't perfect.
Last, and perhaps most importantly, the Mr. Beer home brewing kit includes shatterproof bottles for your beer. What makes these bottles especially cool is that as a brewer you can perform a simple "squeeze test" to determine if your beer is ready for enjoyment.
The Mr. Beer system is a great home beer making kit to start your brewing career before moving on to more advanced home brewing kits.
The Northern Brewer Deluxe Brewing Starter Kit ups the game when it comes to home brewing. You'll start off with your first recipe of 5 Gallons of Chinook IPA. This kit comes with a an Instructional DVD, which is perfect for visual learners.
The only thing better than watching your beer brew is tasting it. And with this home beer making kit, you have all the equipment used by serious home brewers.
You'll start with a 6 gallon glass carboy as your primary fermentor, and then move to a 5 gallon glass carboy for secondary fermentor. In addition to carboys, you'll get:
Bung & Airlock
Blowoff Hose
Funnel & Adhesive Thermometers
Auto-Siphon & Tubing
Bottling Bucket & Spigot
Bottle Filler & Tubing
Bottle Capper & Caps
Carboy Brush & Bottle Cleaning Brush
Brewery Cleaner & Carboy Dryer
The only other equipment you'll need are a 5 gallon kettle and roughly 50 empty 12oz beer bottles that accept pry-off caps. With that much beer, you'll be the hero at your next block party. Who knows; maybe you'll make the next best craft beers for spring.
Perhaps you've progressed a bit further on your beer making journey. If you've already invested in some equipment, maybe you're ready for a new recipe.
The team at Brewer's Best has given you all the necessary ingredients to craft your next beautiful batch of beer. Inside this kit, you'll find Amber spray-dried malt, sparkling amber concentrated brewers wort, UK East Golding hop pellets, priming sugar, and grain bags.
Past customers also rate the instructions as being well written and mention active customer support.
This home beer making kit makes 5 gallons of beer, so you'll need all the necessary equipment to make that happen. And as a nice added bonus, you'll get 60 crown caps to finish off your beers in style.
If you're looking for a recipe to help transition your macrobrew-loving friends into craft beer fans, the American Cream Ale Kit is a great addition to your home beer making kit. Highly rated among reviews, this recipe kit makes an ale version of your classic American lager, like Miller Lite. Inside this recipe you'll find malt extract syrup, speciality grains, hops, yeast, spices and flavorings, grain bag and priming sugar. With bottle caps included, you'll be able to bottle your 5 gallon craft beer recipe with style.
You can also use this as a base recipe and add ingredients to change the profile. This is one of the most perfect home beer making kits for an easy drinking beer and feel free to get creative with it.
With the Coopers Brewery home beer making kit, you get over 150 years of beer making experience. Additionally, Coopers Brewery is the world's largest manufacturer and exporter of home brew kits. As you may notice, other kits on this list include recipes made by Coopers. The One-Step Fermenter makes home brewing easy, especially for first timers. The fermenter is modeled after conical fermenters, as seen in commercial breweries. Last, you'll get 100% premium quality ingredients and equipment like a hydrometer, bottling valve, reusable oxygen-barrier PET bottles, and much more.
If you're just getting into home brewing, the BrewDemon home beer making kit is perfect for beginners. This kit makes a small batch of just 2 gallons and includes a conical fermenter, just like you'd find in professional breweries. This kit includes a 3.7% ABV American Prophecy Ale recipe, dry brewing yeast, one step no-rinse cleanser, 8 reusable amber 1 liter plastic bottles, bottle caps, and labels. You'll have the comfort of knowing all these parts were made in the USA. The malts are handcrafted by the brewmaster at the famous Speightís Brewery. In just 14 days, you'll be able to make your first batch of beer and share with your friends. If you're careful, you could make the best craft beer that won't make you fat!
If you're looking for one of the most complete home beer making kits, the All Inclusive Platinum Pro Brewing Kit includes everything you need to get started with home brewing. Inside this kit, you'll get a 5 stainless steel gallon kettle, 6.5 gallon fermentor with lid and airlock, bottling bucket spigot, bottle filler, long-handled spoon, and racking cane. You'll also get a delicious Front Porch Pale Ale, which includes gold malt extract and cascade hops. The only thing left you'll need is bottles to store your beer after brewing.
If you're short on space, but still want to start brewing your own beer, you may want to consider this home beer making kit by Micro Bru. Small on size, but big on flavor, you'll be able to make 1 gallon recipes of beers.
This kit includes a 1 gallon glass jug, 38mm screw cap with hole, airlock, thermometer, mini auto-siphon, two 3ft siphon hoses, a bottle filler, a bottle capper, gold crown caps, and cleaning solution.
The recipe for the beer is an American-style wheat beer called Kickass American Wheat. It's a clean, easy-drinking summer ale perfect for your first recipe.
If you've already perfected your brewing recipe and you're looking to upgrade your home brewing equipment, the Gold Complete Home Beer Making Equipment Kit by Home Brew Ohio would be perfect for you.
Let's start with the basics. The Home Brew Ohio team gets you started with the True Brew Handbook Kit and Instructions. This means you'll be completed oriented with every piece of equipment in this incredible setup.
You'll also get a 7.8 gallon fermenting bucket, 1 lid drilled & grommet, true brew rack & fill kit, and 5 gallon glass carboy. Beyond the obvious accessories, there's also a thermometer, drilled stopper, hydrometer, bottling spigot, double lever capper, 3 piece airlock, bottle brush, and sanitizer.
If you've got a rag-tag group of equipment from previous kits, this home brewing equipment kit is an instant upgrade. It's also a welcome addition should you want to start brewing multiple batches of your favorite recipe.
Final Thoughts on the Best Home Beer Making Kits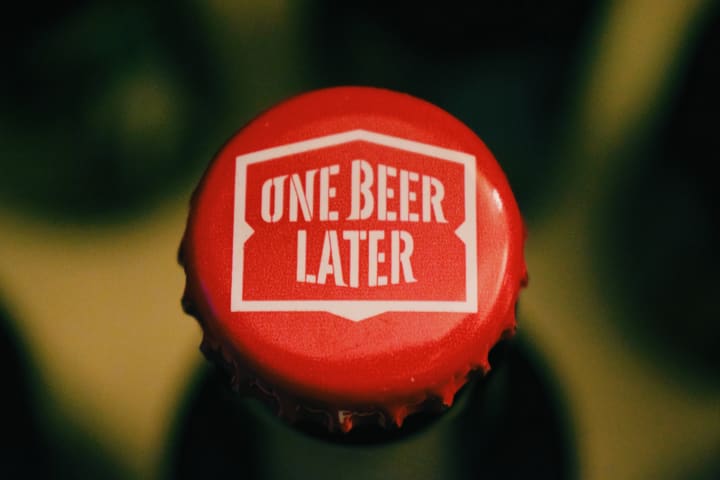 No matter where you are in the home brewing process, there's a kit on this list that will help you get to the next level.
When evaluating the best home beer making kits, you'll want to make sure the kit provides everything you need. If not, make sure you're able to pick up the necessary equipment somewhere else.
As always, check out the reviews of other home brewers and connect on various social platforms for their tips and tricks.
The best advice anyone can give you on home brewing is to start. As a beginning or expert home brewer, you're always learning so long as your brewing.
So pick up a home beer making kit and start your journey today.