Best Gifts for Craft Beer Lovers
Want to show your craft beer obsessed friend some love? Gift them any of these great gifts for craft beer lovers and they'll love you a little more than craft beer... maybe.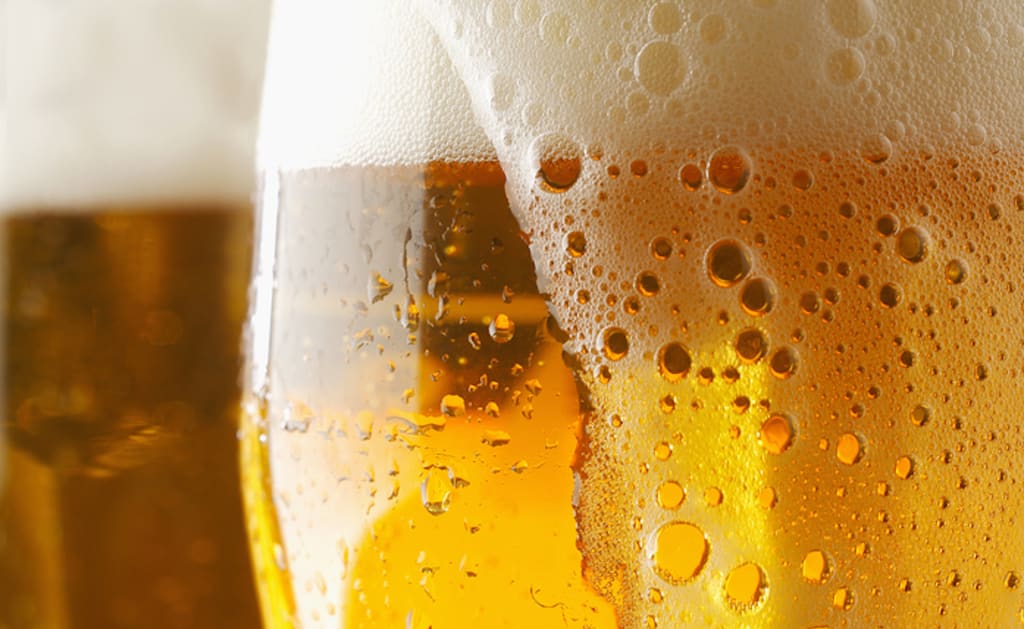 Craft beer, along with other types of alcohol, is certainly looked at as a form of art. And those who are huge fans of craft beer can certainly agree with me here. There's a lot when it comes to craft beer from both taste to presentation. Those who are very articulate in the field know how to appreciate different types of craft beer. These type of people certainly deserve the best gifts to feed their passion about beer. I'm not talking about buying them a six pack, I'm talking about gifting them handy beer gadgets that they can always use.
Someone who's really into craft beer doesn't just drink them, but possess accessories to show how much they love the beer. From unique bottle openers to stunningly designed beer glasses, almost every craft beer fan has ways of enjoying their favorite beverage even more. So, if you know someone who's a lover of craft beer and want to gift them something that you know they'll always use, check out this list of ideal gifts for craft beer lovers. Don't waste time buying him a gift card as birthday gift. Instead, consider buying any of these great gift ideas and make your buddy the happiest craft beer lover ever.
Every craft beer lover out there always wants their bottle of beer to stay cool. You know what's worse than a warm bottle of beer? Nothing. Drinking warm beer is literally the worst of the worst. That's why you should gift your beer-loving friend this useful bottle holder that will keep their brew constantly cool for a long period of time.
The size of the bottle holder is perfect for almost every bottle of beer. Not only can it keep bottles cool, but you don't have to worry about busting it open. It's very durable, sturdy, and can manage rough handling.
Here's another accessory for keeping bottles of beer cool, this set of two chiller sticks. Instead of shoving ice chips in the bottle or having to pour out the beer into a glass in order to put ice, your friend can easily use these chiller sticks.
Simply place the sticks in the freezer for 45 minutes or more, and slip the stick in your bottle for the beer to chill. Then remove the stick when you're ready to enjoy the beverage. I can surely say that this is one of the most perfect gifts for craft beer lovers because of how convenient the set is.
When you're traveling with a case of beer, they can end up warm by the end of the trip. And certain coolers can be a pain to drag along on trips. Don't let your friend travel with warm beer, gift her this 12-bottle beer cooler that's specifically designed to keep all beers cool for a long period of time.
Including a handy bottle opener, you can add your friend's initial to the front of the cooler, marking it solely her's. Twelve bottles of beer can comfortably fit in this cooler and stay cool for a long time. Next time your friend is planning a trip, she can use this cooler to pack her favorite beer!
When anyone is enjoying a glass or bottle of beer, the moisture outside of the glass can ruin almost any wooden surface. If your craft beer loving friend owns his very own home bar, prevent glasses from ruining the bar's surface with these uniquely designed coasters. It's something all beginner bartenders should know.
They're not like any ordinary coasters, they're one of the more useful gifts for craft beer lovers, and stunningly designed to make whatever beer you're drinking feel more high-end. Suitable for countertops, bar surfaces, tables, etc., these coasters can prevent your friend from ruining any surface area. With a rustic look, this hand-carved mango mood has high resistance to water and decay. Meaning these coasters won't mess up your the glasses of beer.
What craft beer lover in your life doesn't want to make his very own beer? Have your friend become more obsessed with craft beer with this amazing gift idea of Homebrewing Craft Beer Making Kit, which is seen to be a great choice among gifts for craft beer lovers.
The kit includes two refills to make four gallons of beer (wow), high quality ingredients, and the brewing equipment for your friend to make the best craft beer they'll ever taste. It even comes with shatterproof glass bottles, so your friend can constantly use and reuse them with friends or simply store their craft beer in to enjoy later.
If your friend owns a home bar, what is he serving the beer on? A regular kitchen tray? No, you're friend needs this. Every craft beer lover must possess a beer flight, especially if they have their own private bar at home. It's the best way to serve glasses of beer to guests!
This handmade beer flight is super sturdy and lightweight to handle all four full glasses of beer. And what's interesting about this specific beer flight is that it features a small chalkboard! Your friend can jot down hilarious jokes or meaningful statements on the chalkboard when serving drinks to family or friends. How about that as one of the coolest gifts for craft beer lovers to buy, right?
Storing beer in the fridge can really take up a lot of space, especially if you're really into beer. When you stash away so much beer, there isn't enough room to store more beer! No one wants to come across that. Which is why you must gift your beer-loving friend this magnetic beer bottle holder and hanger.
Give your friend the opportunity to store more beer with these nifty magnet strips to stick on the ceiling of her fridge. She can easily peel to expose the adhesive and stick it on any flat surface on the ceiling of the fridge. Then, attach the top of beer bottles to the magnet strip and now she has much more room to store beer!
Whether your craft beer lover friend always hosts dinner parties, get togethers, or any event that involves having guests over, he certainly can use this to offer beer to his guests! Many people don't understand how useful, and how cool, beer dispensers are. They practically serve beer to the guests themselves, so you don't have to.
Your friend will surely love this as a gift to use for themselves or when hosting dinner parties. With a built-in refrigerator and compression, this beer dispenser keeps beer fresh for up to two weeks! It can be placed anywhere, either on the kitchen countertop or in your friend's personal bar at home. Always have your friend serve cold beer to guests with one of the best gifts for craft beer lovers.
When in doubt, gift your beer-loving friend craft beer glasses. No one can have enough beer glasses around the house or in their home bar, so consider this as a gift idea! However, this specific craft beer glass kit comes with the most unique glasses you'll ever see when it comes to beer tasting.
The kit includes: IPA-19oz, Lager-17oz, Tall Pilsner-11-2/3-oz, and Wheat Beer-17oz, that are all ideal for beer tasting. These glasses are durable and lightweight, making it comfortable to grip and enjoy whatever craft beer your friend is drinking. And every glass style in this kit is designed for different craft beers in order to really taste the flavors. Don't know what I'm talking about? Gift this to your craft beer-obsessed friend and I'm sure they'll tell you all about it. There's also a guide to craft beer glasses!
Last, but, of course, not least on this great list of gifts for craft beer lovers to buy, are silicone rubber bottle caps! How many times have we seen people wasting a good bottle of craft beer? Save the beer by using these ideal silicone bottle caps to keep the beer fresh even after it's been opened!
These rubber caps are specifically designed to keep the beer fresh and safe after opening and drinking out of it. While they're made of food-safe silicones, they're dishwasher safe and can be reused how ever many times your friend chooses. In a multi-colored set of six rubber caps, they're made to fit the most standard beer bottles. So, don't let your friend come across a half-filled bottle of beer, allow them to save it with these silicone caps!