Essential Beer Gadgets
Must haves for every beer lover, essential beer gadgets make your favorite bev more enjoyable.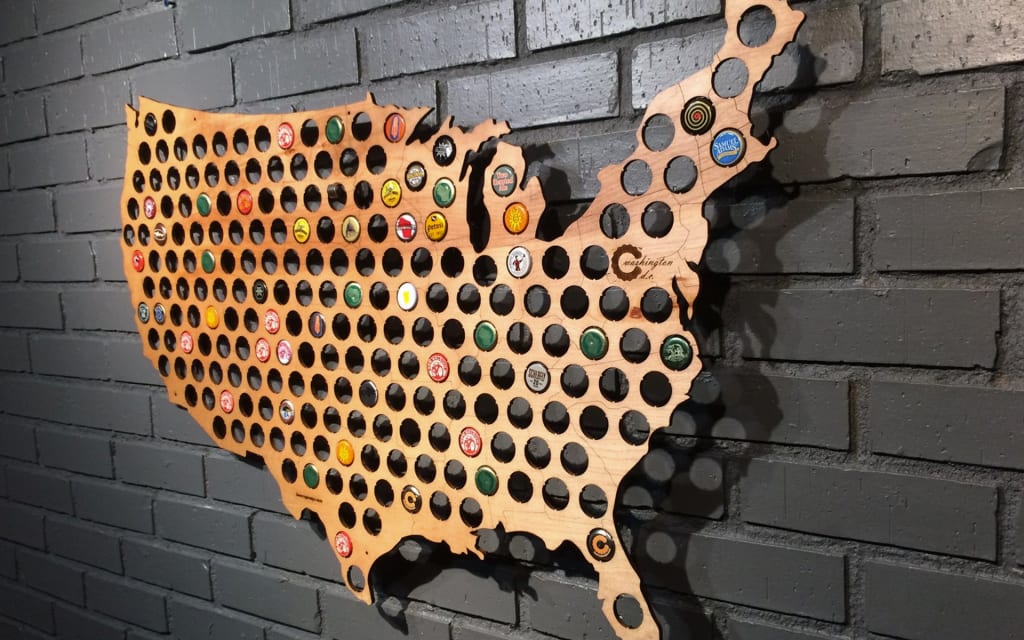 It seems that everyone and their bearded hipster neighbor is starting a micro-brewery these days. We've found the essential beer gadgets sure to enhance every aspect of your brew experience.
Whether it's time to hone your IPA recipe or simply find a more sustainable way to chill your reserves of coffee stout from Dave down the street, these nifty trinkets will take your beer obsession to the next level. After all, life is too short to drink sub-par beer. Let these essential beer gadgets save you from all your flat, warm and tasteless woes.
Not every pour turns out as rich and flavorful as the imagination of the brewer. Featured on The Tonight Show with Jay Leno, The Kitchen, and Gadget Man, the Sonic Foamer brings out the best in each pour. From the malty nuances or the fruity undertones in a brew or the citrus in a shandy, ultrasonic waves to excite the gases in a glass of beer. Many drinkers consider the head of the beer to be the most important in determining flavor, as it makes up most of the aroma. Every beer drinker deserves an intense aromatic experience!
If you're like the inventors of the uKeg, many of your favorite microbrews don't even come in bottles. This could pose a problem for those looking to serve their hidden treasures at a backyard BBQ or keep their beer fresh on their kitchen counter. Not only does the uKeg pressurize beer within the growler, but it also features a faucet, carbon dioxide cap and sight glass perfect for serving. This essential beer gadget comes in different sizes, starting with the uKeg 64 ounces and increasing in capacity and price from there.
This one's for the kids. Or rather, the kids at heart. Bottle opening just got a little more exciting. Surprise your friends with this fun bottle opener that doubles as a bottle cap launcher. Launch distance is up to five meters, so the surprise factor is essentially limitless. Hey, maybe this one really is for the kids of you want to distract from the fact that you are drinking beer.
Can't waiting for your beer to chill be excruciating? The Chill-O-Matic 60 Second Chiller is perfect for when you want to crack open that six pack you just bought, but it's still room temperature. This gadget will take your warm beer to ice cold in just a minute, 240 times faster than a refrigerator. Stick this pocket-sized contraption in your purse and take it to picnics, or just keep it in your house for when you need it. The only limitation to the Chill-O-Matic is that it's sized for 12 ounce cans, not your typical draft brew bottle. Still, refreshing, cold beer in one minute can't be beat!
What's more American than a cold, delicious beer? Show your love for the good ole' US of A with a beer cap map. Choose your hometown state or give as a gift to your friend who just moved, either way, the beer cap map is a must have for every beer lover. You can choose the state that best suits you, and then after you finish your favorite frosty beverage, you place the beer cap into any spot on the map. It makes for a great addition to any man cave, brewing cellar, or bar area.
Just when you thought you were out of zany ways to chill your beer. Cool your beer anywhere there is a USB port, which, these days, is everywhere. This essential beer gadget is perfect for a lunchtime study session in the park (but maybe not so conducive to thorough work).
Finding a bottle opener and disposing of bottle caps at parties can be a real buzzkill. Mount this awesome tool on any surface; a desk, a wall, a counter. No longer will you have to pick up stray bottle caps after all your friend leaves. The Nason's of Maine Magnetic Bottle Opener and Cap Catcher does exactly that. All the used bottle caps are kept neatly stuck to the bottle opener. This is also a great addition to your kitchen, made of beautiful American walnut hardwood. A perfect gadget for any beer connoisseur.
We all wish we could call beer (and our car keys) like we can call our cell phones when we lose them. Well, now you finally can. With the Incredible Beer Pager, an electronic koozie, you simply record your brief, fifteen-second message into the pager, which you attach to your belt. When you inevitably set your beer down to cheer on your favorite team or catch up with an old friend, never fear. Simply page your brew. It will parrot your message and light up. Kiss your lost-beer sorrows goodbye!
For perfect quality beer at home for up to thirty days, pick up a SYNEK Countertop Draft. Slightly smaller than a keg but slightly larger than what just a few people can drink in a single sitting, the SYNEK Countertop Draft is perfect for those who regularly host get-togethers with libations courtesy of their favorite local brewery. The SYNEK features pressurized bags, which the brewery can fill. They're easy to transport and even easier to use. This is the perfect gadget for every occasion!
Reader insights
Be the first to share your insights about this piece.
Add your insights