Best Champagne Cocktails for Any Event
These are the best champagne cocktails that will spice up any get-together. The aspiring bartender in you is calling.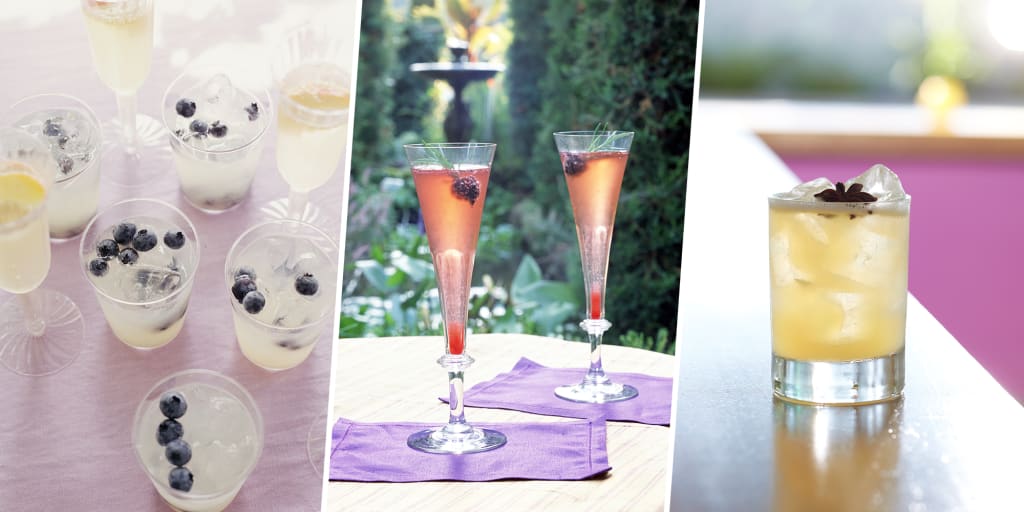 We have completed a list of the best champagne cocktails that will be a hit during any event. Ranging from pineapple mimosas to beer and champagne combinations, there is a cocktail for everyone.
Tired of all the classic options for cocktail mixtures? This list is nothing close to basic, and have combinations of flavors that will please everyone's palate. Give them a shot, and you might just find your next go-to drink. Plus, they're easy to make and include options for great presentation.
Aperol Spritz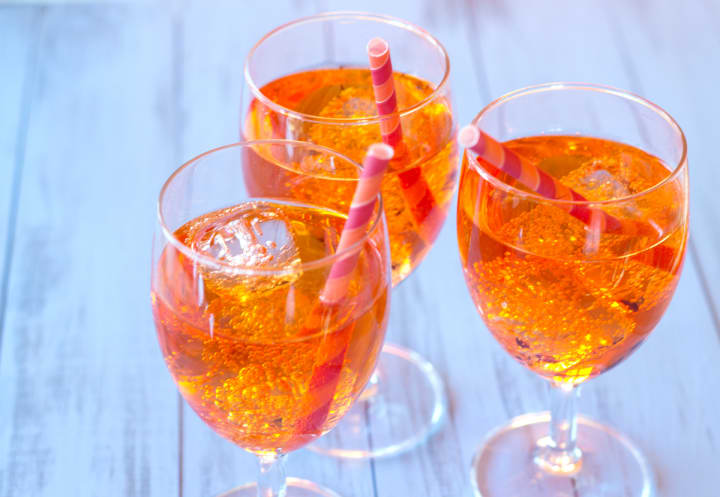 An Aperol Spritz is a refreshing drink that can be easily made as one of the best champagne cocktails for any occasion. With help from a recipe by TheSpruce, this drink is easy to obtain.
You will need Cinzano Processco, Aperol, soda, and some ice. If you want to decorate your tall glass a bit, try adding a slice of orange. Don't worry about stirring the drink, as the buddles and soda's carbonation will do that for you.
Berry Bellini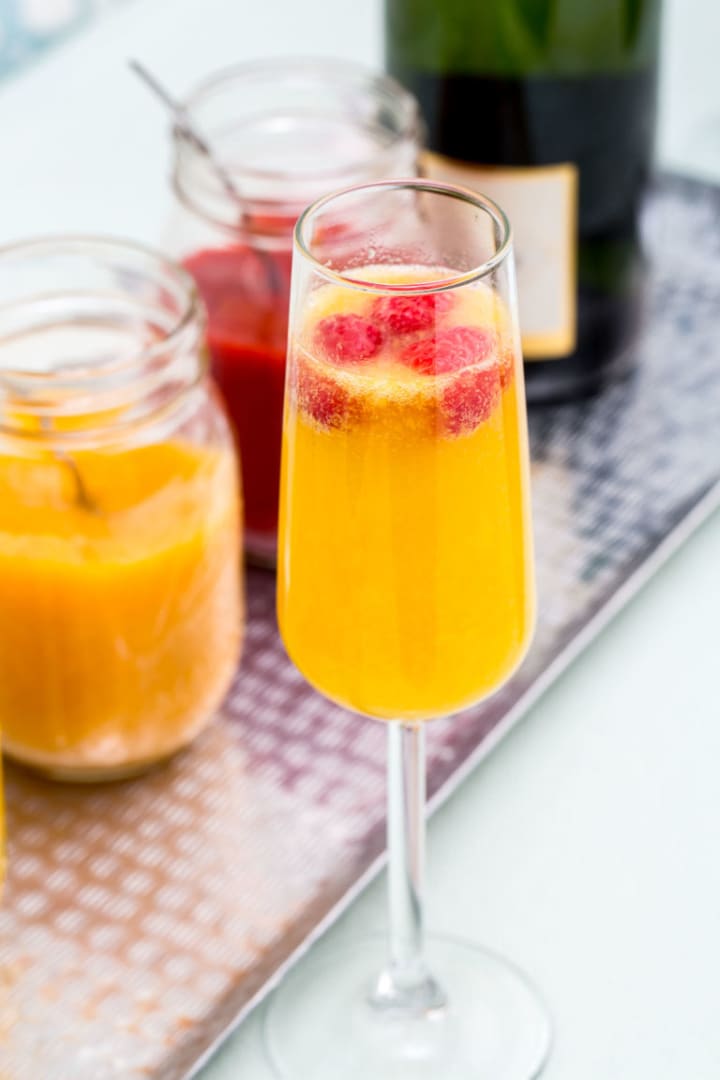 Delish has one of the most appealing recipes for a Berry Bellini. Vibrant orange in color, this cocktail is perfect for brunch. You'll need rhubarb, sugar, water, raspberries, and prosecco; nothing too overwhelming.
Use a food processor to mix the ingredients besides the prosecco to create the best mixer for your alcohol. Serve in an elegant champagne flute and top it off with a bit of prosecco to complete the beverage.
Air Mail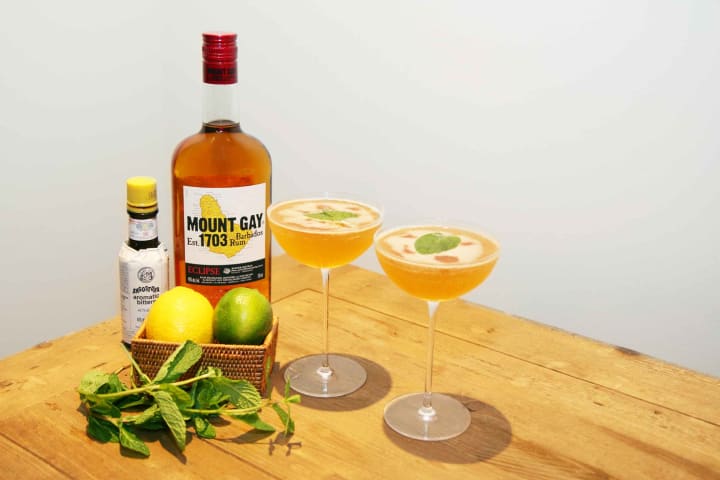 Imbibe's recipe for Air Mail calls for Anejo rum, lime juice, Prosecco, and honey syrup. Rum, lime juice, and syrup are combined with ice in a shaker for mixing.
It's then strained into a glass to be added with your choice of Prosecco. To garnish? Imbibe suggests using a mint leaf, for added scent and presentation. Making this one of the best champagne cocktails to enjoy.
Hat Trick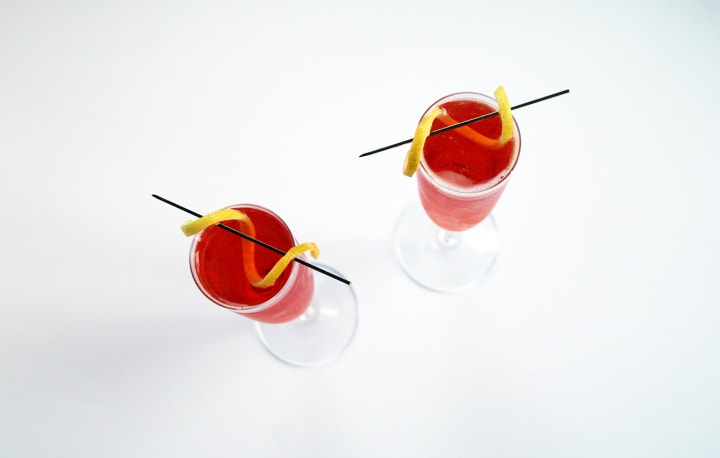 The Hat Trick is a bit more of a unique cocktail, but still stands as one of the best champagne cocktails for any occasion. A bright orangey red color, this cocktail recipe is from FoodandWine and calls for Sherry, Aperol, rhubarb bitters (or orange bitters,) and chilled Prosecco.
To make, you simply use a cocktail shaker with ice to mix the sherry, Aperol, and bitters. This mixture is strained into a champagne flute. And for presentation, they suggest adding garnish with a lemon twist, wrapped around a pick.
Pineapple Mimosa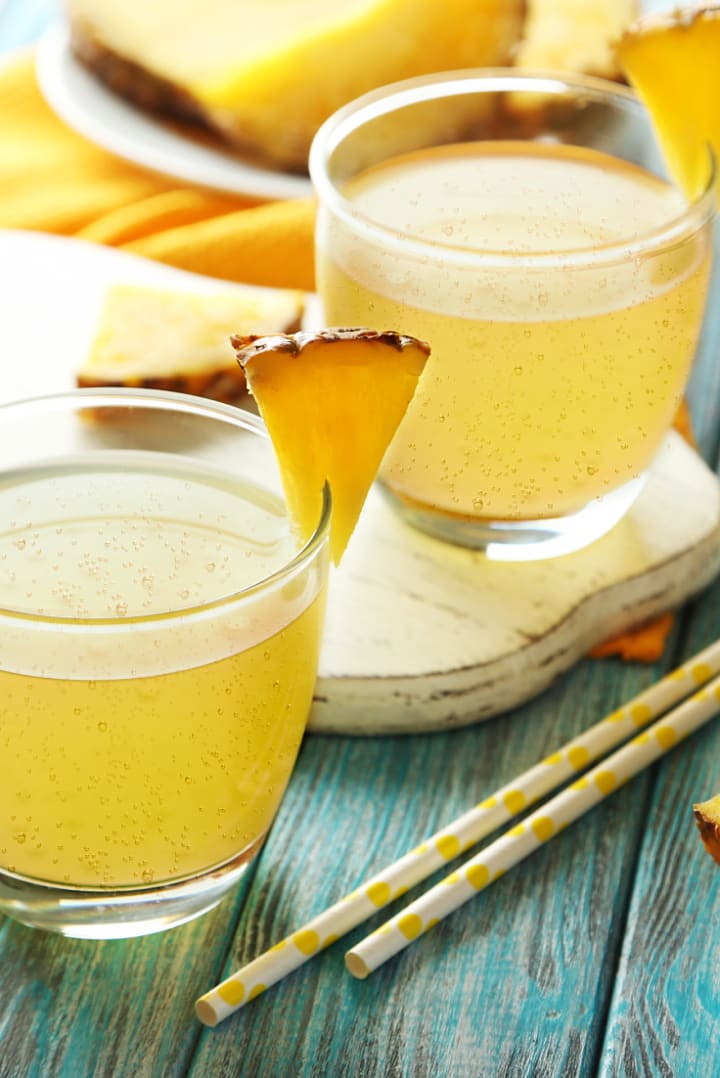 Pineapple is always a hit among alcohol mixtures, so why not add this taste to a mimosa? Instead of solely orange juice, this recipe calls for lemon juice, honey syrup, prosecco, orange juice, and pineapple vodka (preferably Ciroc). When's the last time you had a cocktail made with vodka and champagne?
The Ciroc will add the majority of the pineapple flavor, of course, but the lemon juice is the balancer to mix the orange with the vodka. Try it yourself! It's a fun take on the classic mimosa.
Royal Julep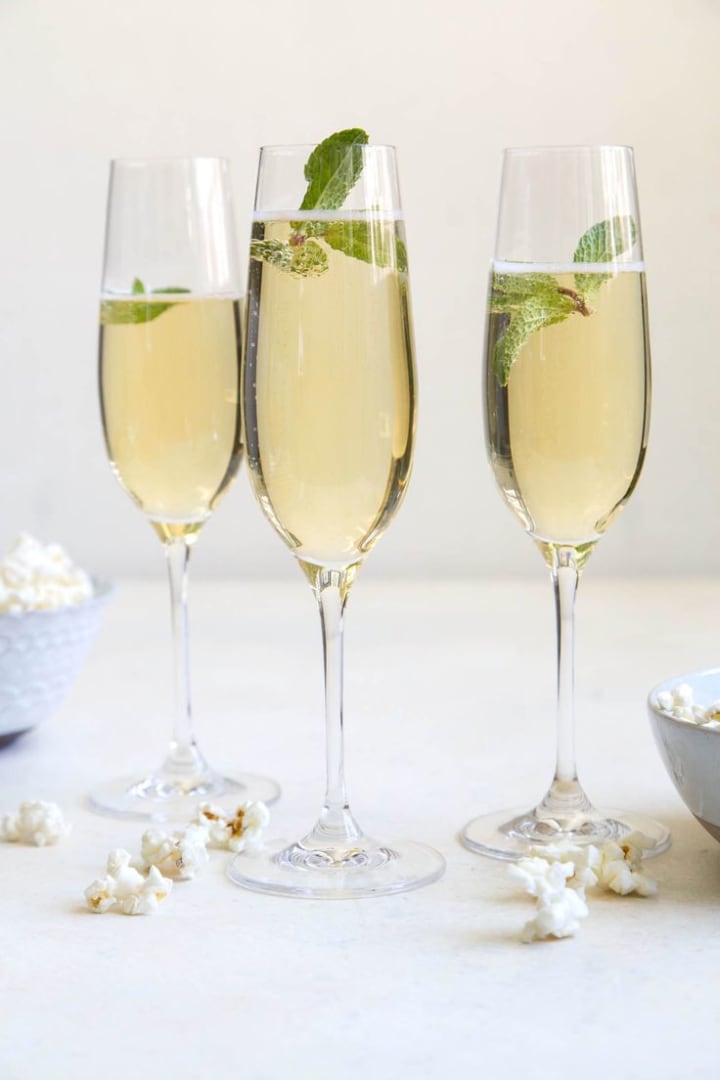 Royal Julep is one of the best champagne cocktails because of its simplicity. Though simple, the cocktail packs a punch, as well as holds a lot of flavor.
Served in a flute glass, you will need a sugar cube, mint leaves, Jack Daniel's, and champagne; not your typical mixture. Dissolve the sugar into the whiskey with a few stirs and add the champagne and mint leaves for an added garnish and slight flavor.
Great for men who want to try a different take on their favorite whiskey, and equally as good for women who want a little spice to their cocktails.
Black Velvet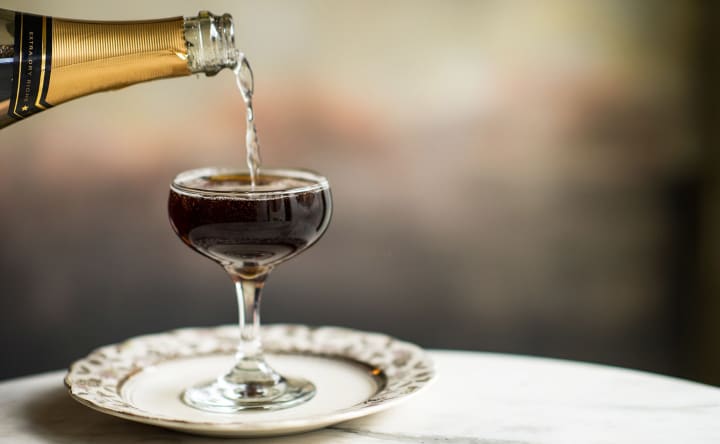 Another great recipe by TheSpruce, the Black Velvet cocktail will be your next signature drink. What might sound like an uninviting mixture, beer and champagne work surprisingly well in this drink.
As a combination of four ounces of your favorite champagne and four ounces of a chilled stout, this drink will be a hit among guests and something they've never tasted before. It's one of the tastiest beer cocktails that might surprise you.
Cork County Bubbles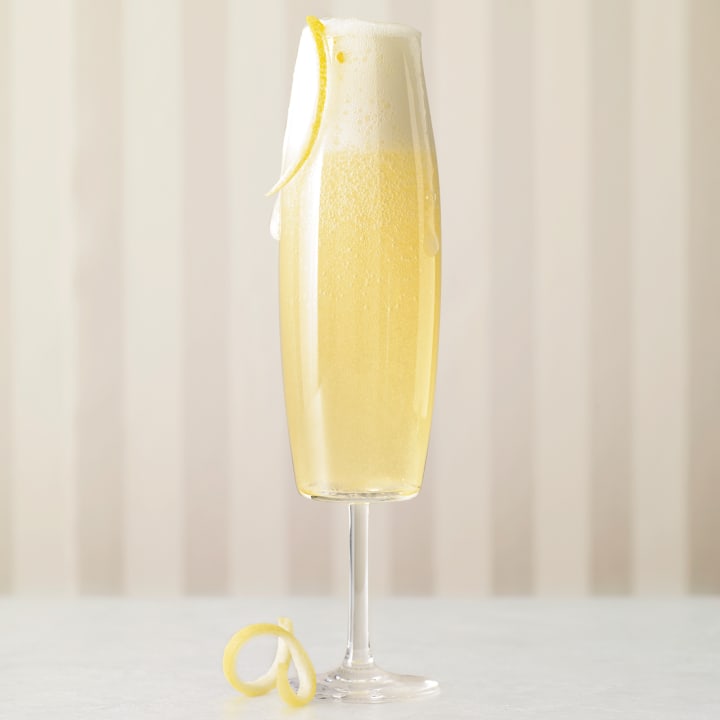 FoodandWine's recipe of one of the best champagne cocktails, Cork County Bubbles is a light option that could turn into your go-to mixture. With Irish whiskey, yellow Chartreuse, honey mixed with warm water, chilled champagne, and fresh lemon juice, it has a few more ingredient than most, but is well worth the extra time.
Use an iced cocktail shaker to mix the ingredients besides the champagne, strain into a champagne flute, and finally stir in the champagne. Add a lemon twist for garnish, and you're ready to sip.
Cranberry Pomegranate Rosé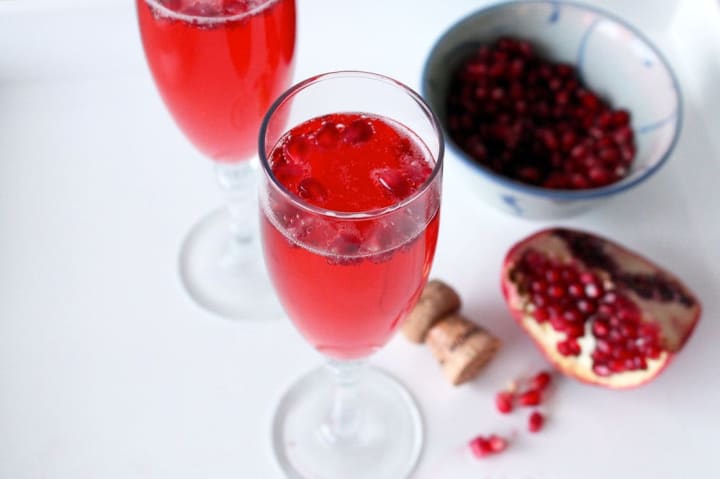 Town and Country has created one of the best recipes for rosé. That's because it isn't your typical rosé, and has flavors of both cranberry and pomegranate. This is because the recipe calls for 12 pomegranate seeds as well as Spiked Seltzer Cape Cod Cranberry.
These two ingredients are to be mixed with rosé champagne and half an ounce of Aperol. The best part of the cocktail is the appearance, as each seed will bounce from the top to the bottom of the flute while drinking.
Apricot Fizz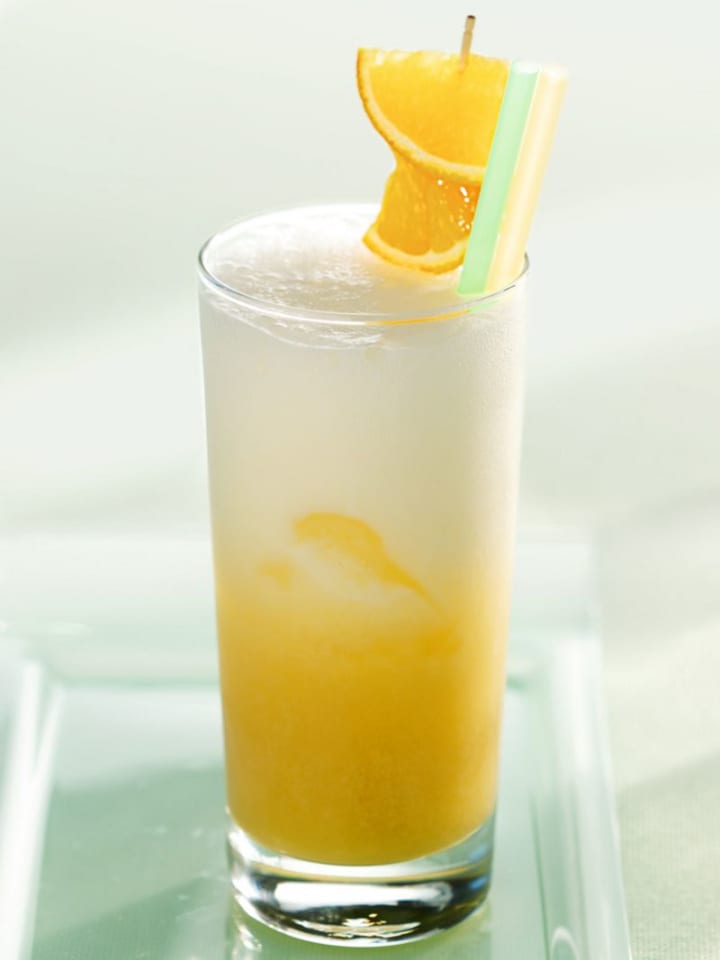 To complete our list of the best champagne cocktails, this recipe by Drinks Mixer is for an Apricot Fizz. Created with apricot brandy, the recipe calls for lemon juice, superfine sugar, and club soda.
It's an extremely simple mixture that can be served on any occasion, while still being original. Serve with ice cubes after stirring the mixture well, and you'll have a successful evening.