Pairings
Best Alcoholic Cupcake Bakeries in NYC
Find out which of these creative shops are the best alcoholic cupcake bakeries in NYC.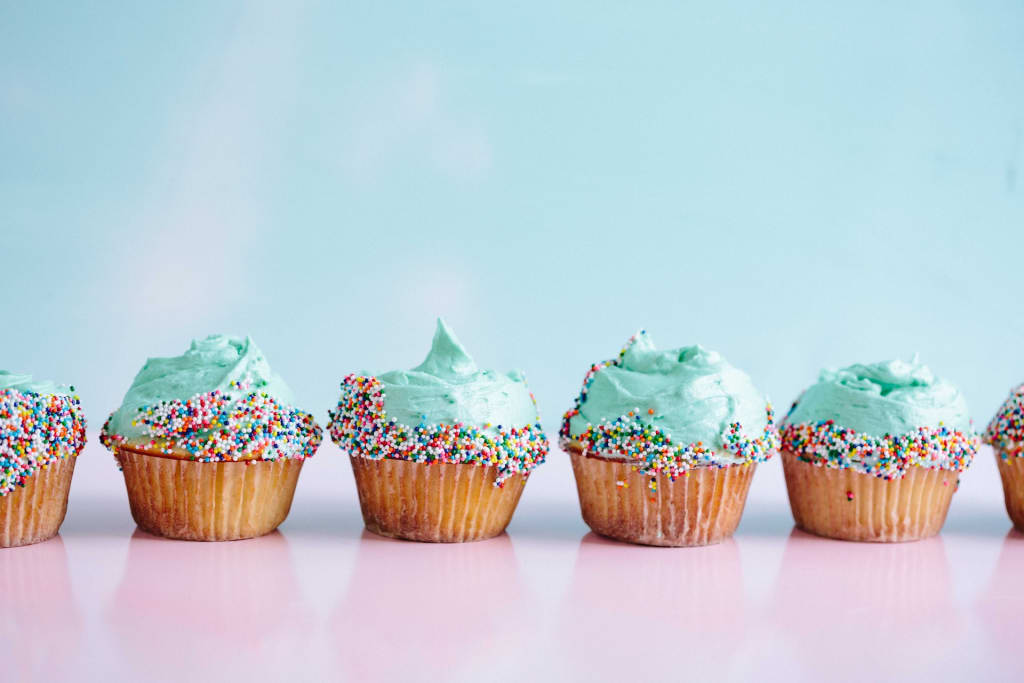 If you had to choose between alcohol and cupcakes, which would you pick? Wait... why do you need to choose? Don't, because the newest craze that's sweeping the nation is alcoholic cupcakes. For those with a sweet tooth and a need for booze, these shops have you covered—and there's no better place to check out new trends than our favorite Big Apple, New York City. It can be difficult when you're just checking out this trend to know where to go, though. Fortunately for you, we've compiled a list of the best alcoholic cupcake bakeries in NYC to help you figure out where to get your next sugar-filled buzz.
Prohibition Bakery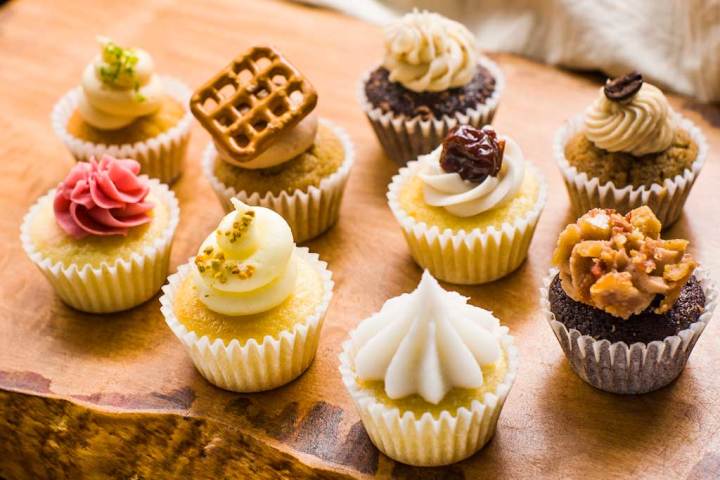 "A bartender and a chef walk into a bakery... and Prohibition Bakery is born." The description on Prohibition Bakery's website says it the best. This establishment was created in 2011 by two women; a bartender and a chef. It's one of the most well-known and best alcoholic cupcake bakeries in NYC, and it's no wonder why. They have some seriously delicious and tipsy flavors, including Sangria, Sex on the Beach, Margarita, and Pretzels & Beer. They also have some virgin options on their menu for those who just want a good, old-fashioned sweet treat! The cupcakes are a little on the smaller side when compared with some of the others on the list, but this place is the king when it comes to flavor variety. There's something for everyone whether you're a wine mom, vodka aunt, or beer dad! The best part though, by far, is that they ship anywhere in the US! You'll have to order at least two dozen (one flavor per dozen), but that probably won't even be enough! Have fun trying to pick between all those delicious choices!
Intoxicake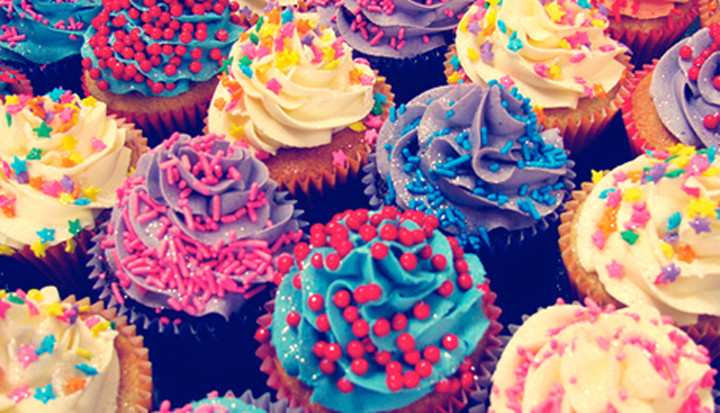 If you're looking for a bakery with more classic flavors, Intoxicake is your place. They have all the classic flavors of vanilla, chocolate, and red velvet. It's when you get into the "fusions" that things get a little tipsier! They've got Mimosa cupcakes, white Russian cupcakes, and even Mountain Dew Tequila cupcakes! Located in Union Square, be sure not to miss out on this awesome bakery.
Butter & Scotch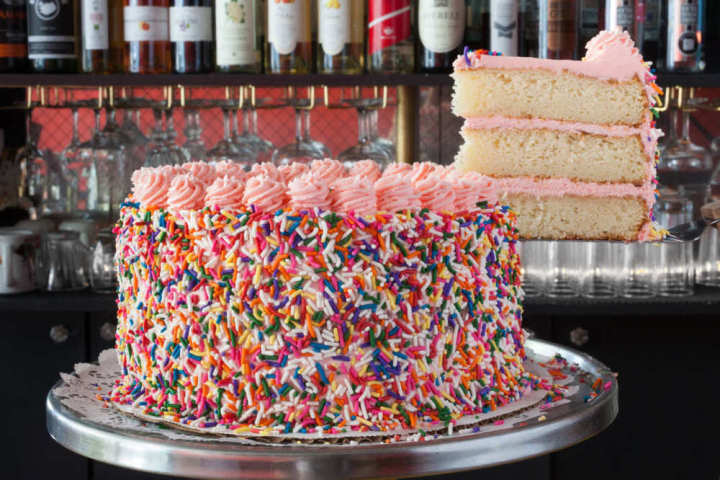 For one of the best alcoholic cupcake bakeries in NYC, Butter & Scotch can be found in Crown Heights, Brooklyn, and you absolutely cannot miss out on it. Not only are their drinks and cupcakes super yummy, they often hold special events where part of their proceeds go to organizations such as Planned Parenthood. They serve more than just cupcakes, so you can grab yourself some ice cream or pie, as well. Just don't forget to grab a drink to have with your sweet treat!
Sweet Revenge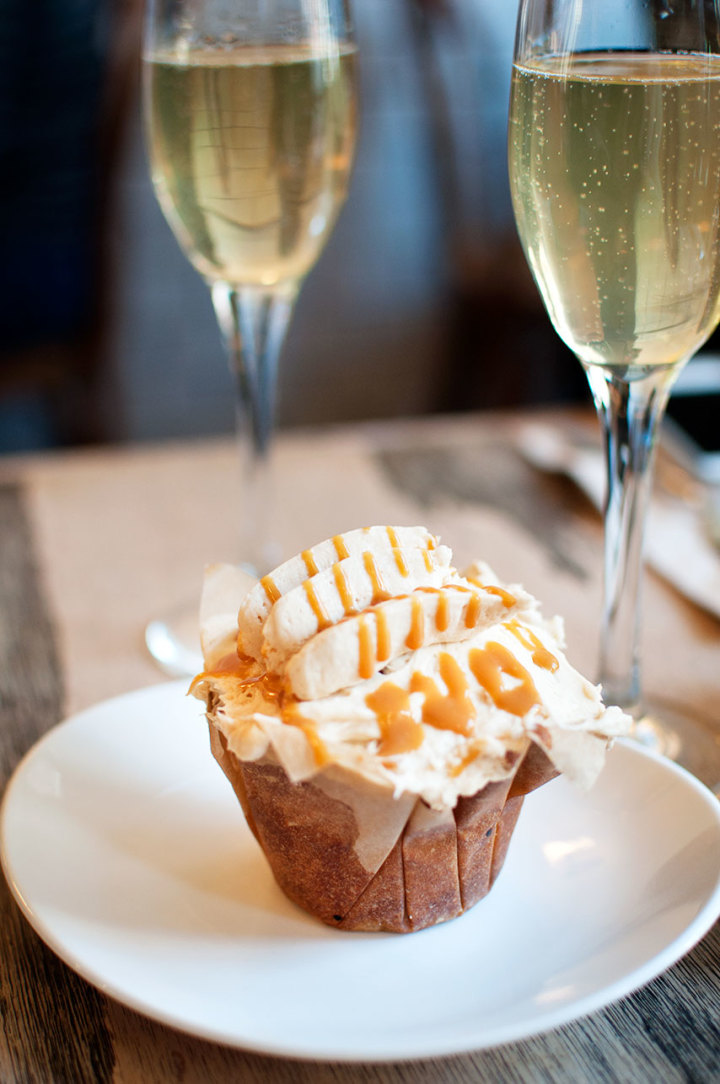 Drink, eat, and be merry at one of the best alcoholic cupcake bakeries in NYC. Sweet Revenge has a very extensive list of cupcake and wine/beer pairings that can suit anyone's taste. They're famous for their "dirty" cupcakes filled with Valrhona chocolate paired with a Pinot Noir. Talk about a tipsy treat! Even if you're not a fan of cupcakes with alcohol in them, there are plenty of regular cupcakes to pair with your favorite wine or summer beer. They also feature artisan specials daily, so there's always something new to try every time you go. Plus, if you're not in a cupcake mood, there are cookies, too! A personal favorite of mine is the peanut butter paired with a Hazelnut Bellini from Scotland.
Brooklyn Sweet Spot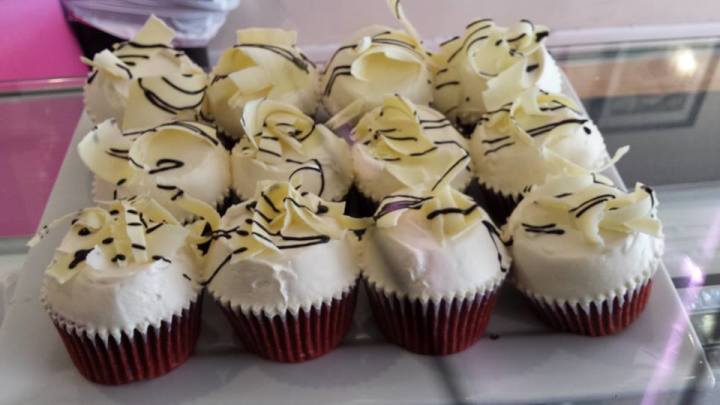 While the focus at Brooklyn Sweet Spot is not completely on alcoholic cupcakes, they definitely have some great tipsy flavors on their menu. Their two rum punch cupcakes are good, but my personal favorite is definitely the Piña Colada cupcake. It's exactly what you want in a sweet, delicious Piña Colada but in bite-able cupcake form! They deliver, too, so if you're in the mood for a boozy sweet treat but also too lazy to get off your couch, they've got you covered. They also do some absolutely stunning custom cakes, so don't be afraid to check those out either! I'm still wondering why they haven't been on Cupcake Wars or Cake Wars. They'd definitely win!
Piece of Velvet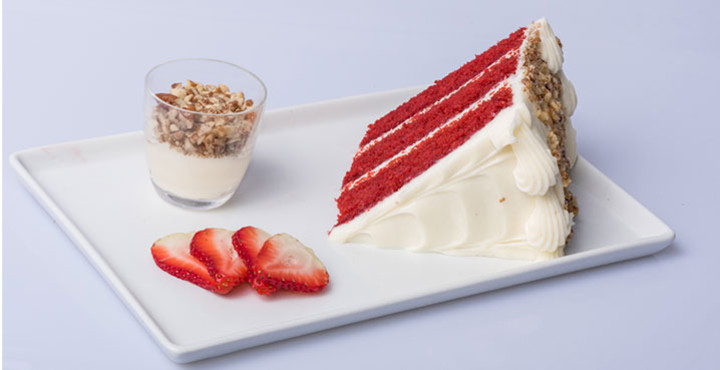 If you're a red velvet lover, you have got to check out Piece of Velvet — easily one of the best alcoholic cupcake bakeries in NYC. Not only are they experts in the craft of red velvet cupcakes, they make them even better by adding booze! They are the perfect mixture of delicious, moist, and alcoholic. They pride themselves on never having dry cupcakes or cakes, so you know the texture is perfect every time. They have other velvet flavors besides red, so don't be afraid to reach out and try others! Just don't forget to eat responsibly!
list