Beginner Bartender
10 Best Thanksgiving Cocktails to Try this Weekend
You know what you're eating for Thanksgiving, but maybe it's time to talk turkey about Thanksgiving cocktails.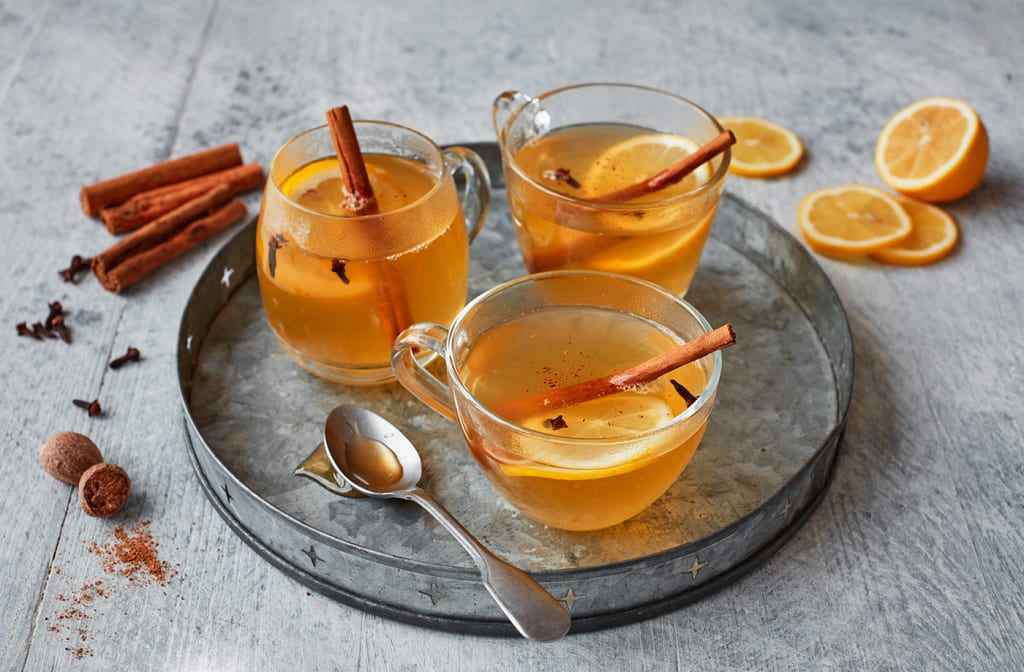 I remember the last time I had a Thanksgiving dinner go awry.
My mom made the vital mistake of taking the frozen-solid turkey out Thanksgiving morning. It was clear that we weren't going to be able to get the delicious turkey dinner that we had so hoped for.
My aunt was not pleased in the least, and wouldn't you know it? She brought her own large platter of family drama with her! It didn't take too long for a screaming match to happen and a turkey to get chucked out the window.
Within a matter of minutes of sitting at the table, I realized that the only way that I could make it through the chaos of a turkeyless Thanksgiving was with a drink.
It's a tale that you may have lived through yourself. Booze is what makes Thanksgiving tolerable for many, and if you want to be the family's hero, it's often a good idea to take on the role of bartender.
So why not try themed cocktails this year? Sure, wine is great for dinner, but if you want to be festive while you're making sure everyone tolerates one another, Thanksgiving cocktails are a far better bet.
If there was ever a king of Thanksgiving cocktails, it'd be hot mulled cider, as apple cider cocktails that will warm you up are always a treat in the coming cold months. It's been around way before the first Thanksgiving ever took place, and never seems to go out of style.
Hot mulled cider tastes amazing and warms your bones on these colder winter nights. Though there are non-alcoholic versions of hot mulled cider around, this tutorial will definitely add a little more festivity to your dinner with the use of bourbon.
Did you know that Hot Toddies were originally invented as a way to prevent or even treat the flu? It's true, and while they might not be as good for you as the folks of yesteryear expected them to be, they definitely do your body good.
The lemon in a Hot Toddy might seem like an odd fall choice, but trust me, it works. Whipping up a warm Hot Toddy isn't as hard as you'd think. This beautiful presentation shows you how to do it. Speaking from personal experience, this pairs beautifully with apple pie.
While hot mulled cider and Hot Toddies have long been staples of virtually all Thanksgiving cocktails list, the Maple Manhattan is a little bit different. This is a very modern cocktail that only recently was invented—and if you ask us, it was invented far too late.
Maple Manhattans are a great way to get that sugary, borderline cinnamon-y flavor of maple syrup into a Manhattan cocktail. It looks fancy, remains masculinely strong, and also just tastes pretty darn good.
Cranberry sauce is a classic treat for turkey day, so you might as well celebrate with a cocktail that brings out that sweet-tart flavor in droves.
This cocktail only requires five ingredients: champagne, sugar, brandy, lime juice, and cranberry juice. Making it is a cinch, and if you're already struggling with a heavy workload from your dinner's menu, realizing you only need seconds to make this cocktail will elicit a sigh of relief.
Though it doesn't really appear on Thanksgiving menus too often, ginger's naturally spicy flavor profile really meshes well with most items on a Thanksgiving menu. As for cranberry? Well, it's a must-have.
Between the two different flavors this cocktail is based on, it's easy to see why this works as one of the more innovative Thanksgiving cocktails you can try out.
It's a good choice for folks who want to try something new this season, as well as those who want a little extra spicy kick to their meal. Don't worry, it's not too spicy.
When the pilgrims landed on Plymouth Rock, they already had more than their fair share of ocean spray. Even though they had spent months at sea, they still probably would have loved washing down their throats with a Seabreeze.
This classic cocktail doubles as one of the better Thanksgiving cocktails you can find. All you need for this delightfully tangy drink is cranberry juice, grapefruit juice, and vodka.
If you think that hot mulled cider is good, you better give mulled wine a shot. Mulled red wine, in particular, has been popular for centuries, if not millennia, throughout Europe, and we promise that once the leftovers are packed away and desert is out, this recipe will be a delightful new test subject for the tastiest wine and chocolate pairings you try at home.
Mulled wine was traditionally used as a Christmas drink as well as a harvest drink. This makes it one of the few de facto Thanksgiving cocktails to exist before America was even discovered by Europeans.
Just because Halloween is come and gone doesn't mean that you can't enjoy a little pumpkin once in a while. Considering that pumpkin pie is a staple on most Thanksgiving tables, the modern holiday classic known as the Pumpkin Pie Martini also ranks high among Thanksgiving cocktails.
Personally, I find this martini recipe to be a little bit too sweet for the actual meal. However, if you're looking for a perfect dessert drink, you really can't beat the sugary pumpkin pie spice flavor of this 'tini.
With all the talk about apples, wine, and pumpkins in the air, it's all too easy to forget that pears have their own rank among fall fruit. Prior to pumpkin spice getting all the love, pears and pomegranates were considered to be a classic fall treat.
Pears have an amazing flavor profile that meshes beautifully with turkey meat, stuffing, and pumpkin pie. This recipe for a peartini will show you how to make the most of this decadent treat.
I swear, you haven't lived until you've enjoyed a spiced chai during the fall season. Chai tea is tea that's brewed with milk, honey, cinnamon, allspice, and a little pinch of cardamom. It's phenomenal, and the only way to make it better is to add a little alcohol to it.
This recipe for Fireball Spiked Chai using the cinnamon-y taste of Fireball to bring out all the spiciness of chai. Of all the Thanksgiving cocktails, once you get a sip, you'll wonder how you ever lived without it.