Themed Cocktails
Themed cocktails will brighten up any bar, and warm every pop culture geek's heart!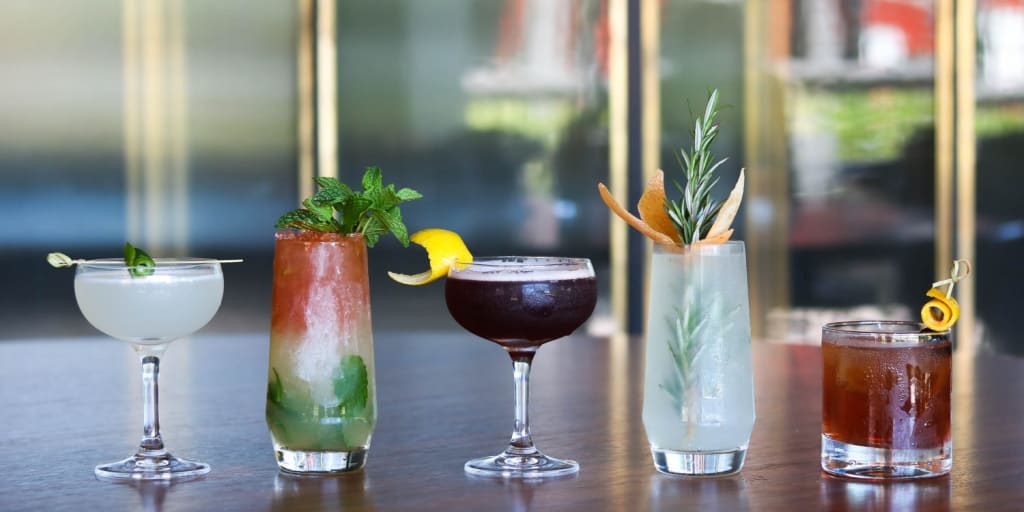 Themed cocktails are big now – really big. This is particularly true among geeks who enjoy cocktails named after their favorite characters and drinks featured in movies, TV shows, and books. In fact, there are bars that are famous for serving themed cocktails to movie fans, just because they are so popular.
The best part about this trend is that there's literally a drink (at least) for every fandom! There are Harry Potter themed cocktails, Pokemon themed cocktails, and plenty more. If there's a fandom, there's a themed cocktail for it. Wondering what are the best themed cocktails to try this year? Give one of these a shot!
The Glass Slipper
Disney princess fans, rejoice. This beautiful baby blue cocktail is one of the many Disney princess themed cocktails made by Cocktails by Cody. The Glass Slipper, as this Cinderella-themed drink is called, is made to be light and fluffy.
According to the photo's description, this cocktail actually only has three ingredients: whipped cream vodka, blueberry vodka, and whipped cream. (We're assuming that the blueberry vodka had food coloring in it.)
The Maleficent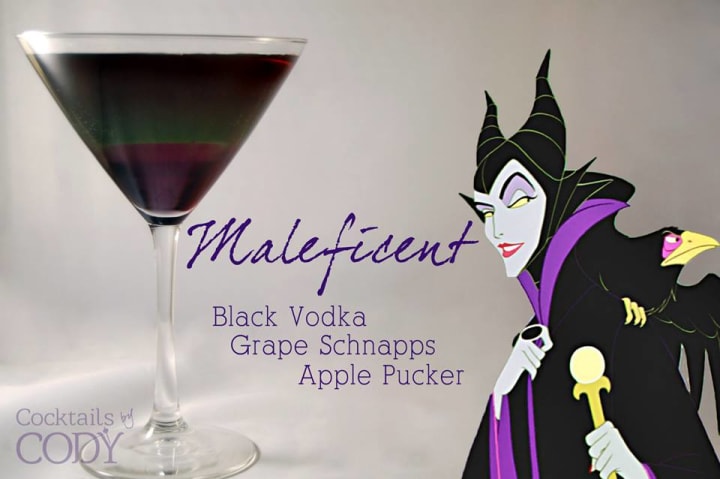 Forget Disney princesses! Disney villains are really where it's at! Of all the Disney villain themed cocktails we saw, the Maleficent may just be the most impressive (and forboding) of the bunch.
This wicked-looking drink involves black vodka, apple pucker, and grape schnapps, layered in equal parts into a martini glass. The cocktail, which was invented by Cocktails by Cody, will definitely pack a powerful punch.
Butterbeer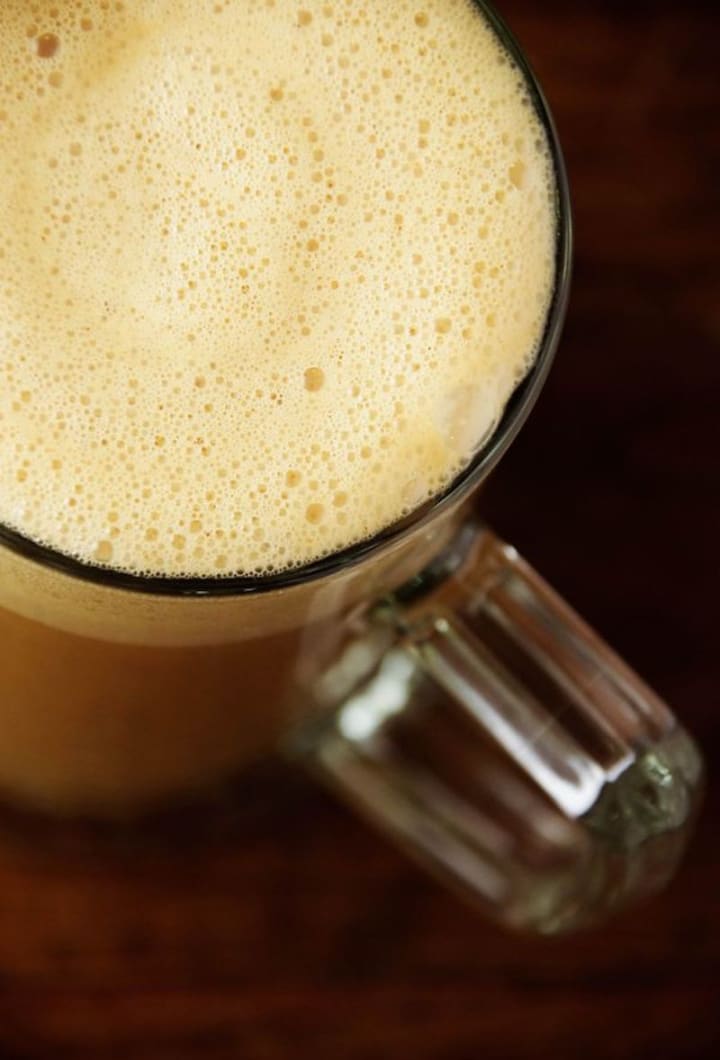 Butterbeer is one of the most well-known drinks in the Harry Potter book and movie series. Most Potterheads have wondered what it tastes like – as J.K. Rowling never described what that nectar of the Gods tasted like.
So, one Potter fan decided to rectify this by making a Butterbeer cocktail.
We've given it a shot, and it's safe to say that it's one of the best Harry Potter themed cocktails we've tried. It's basically butterscotch Schnapps with cream soda and a topping, but it's phenomenal. You can get the full recipe here.
Another Potterhead cocktail fan did some research, and found out that Butterbeer actually was a treat that was enjoyed in the 16th century. For a more authentic Potter treat, why not give this one a shot?
"I Don't Get Cute, I Get Drop Dead Gorgeous."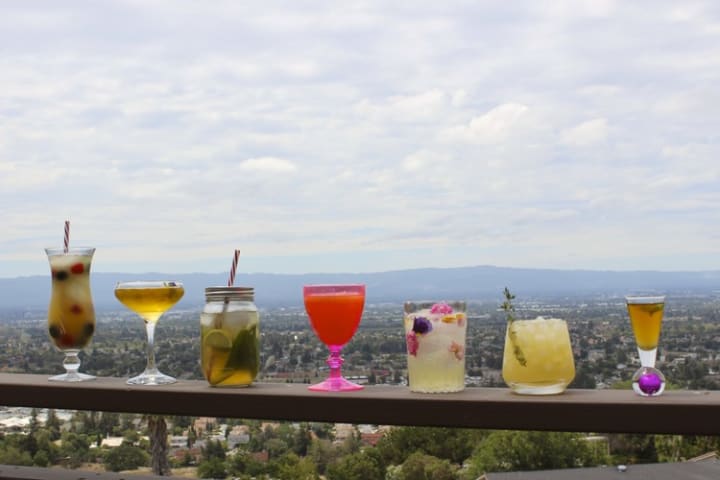 If there's one fandom that loves their cocktails, it's the followers of Ru Paul's Drag Race. The themed cocktails that fans make are most often named after quotes said from the divas themselves. This one, which fans of Alyssa Edwards will recognize, is light, refreshing, and delivers a great kick - just like the drag queen herself.
Wanna give it a shot? Try this killer themed cocktail recipe here, and then throw some shade at a rival.
The Sonic Screwdriver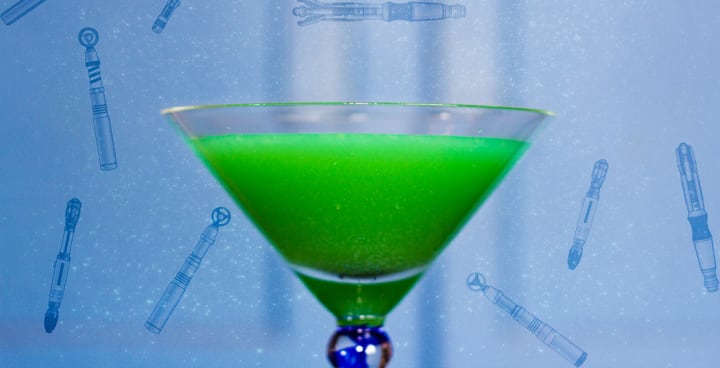 Considering how many Whovians love to bring a little bit of the Doctor into everything, it's not surprising that there's become an entire online community devoted to making themed cocktails involving Doctor Who quotes, characters, and tech.
The biggest hit of this community, by and large, seems to be the acid green drink known as the Sonic Screwdriver. The cocktail's recipe seems to vary from place to place, but it always seems to involve blue curacao, blood orange vodka, and pineapple juice.
Delicious? Absolutely. Try out this cocktail recipe here! Or, if you are a bigger fan of rum, you might want to try out a different Sonic Screwdriver cocktail recipe here.
The Wayward Son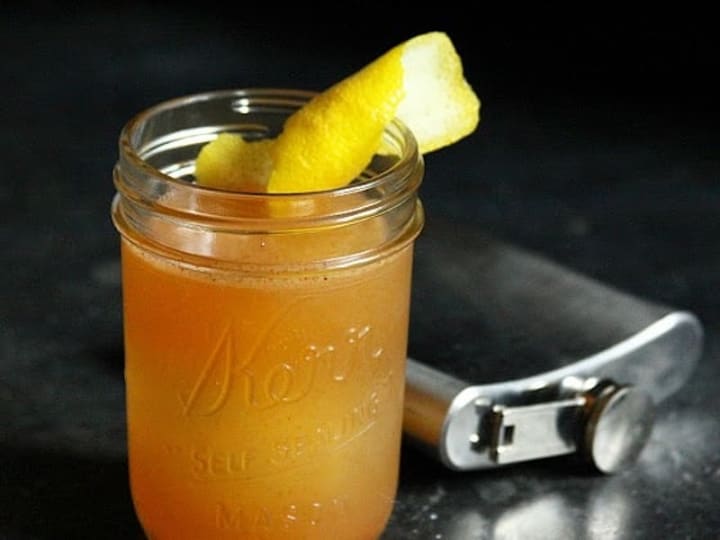 We were surprised to see that there's not much of a community of Supernatural cocktail makers compared to the Whovian crowd. But, that being said, there have been fans who have really taken to naming themed cocktails after the show.
As many Supernatural fans might know, the old Kansas song about a "Wayward Son" had also become an unofficial theme of the show. One blogger decided to make a very simple yet very manly whiskey-based drink by the same name as tribute to the Winchester boys.
The Wayward Son cocktail turned out to be so good, it was circulated in a number of major blogs and magazines. Check out this sweet, spicy, and downright tasty cocktail recipe here.
Tuxedo Kamen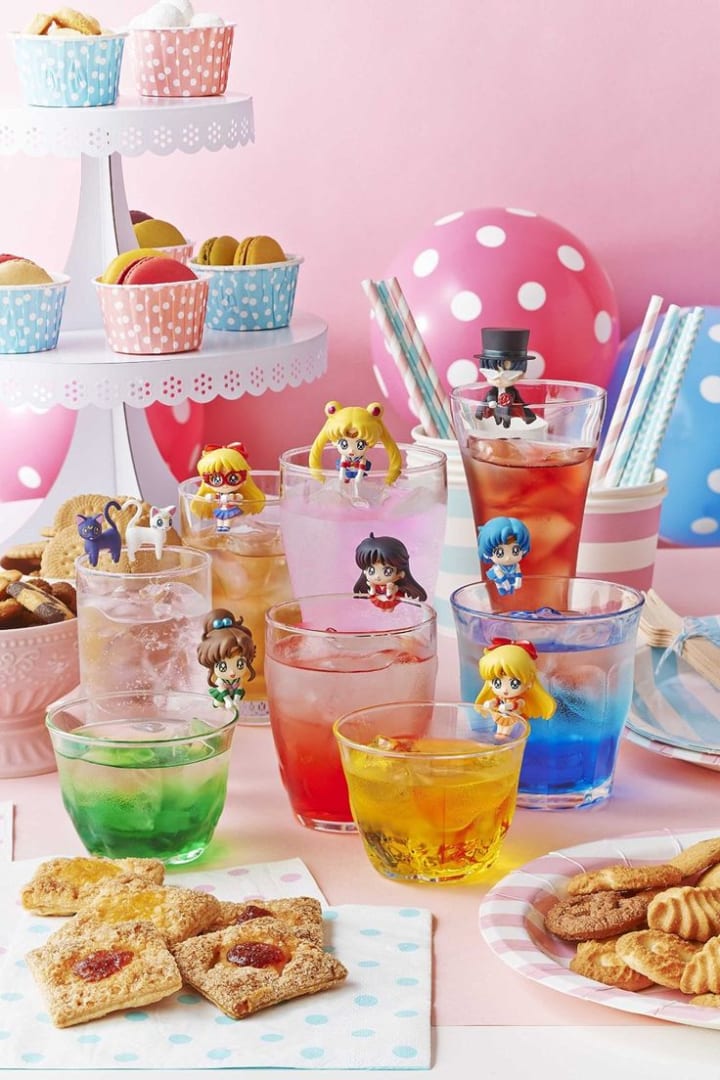 Bartender, mixologist, and Deviantartist Sillabub429 was a fan who felt like there weren't enough Sailor Moon themed cocktails out there. To be honest, we agree!
Upon searching for a drink that would be suitable for a Sailor Scout, we couldn't help but notice that there weren't that many entries out there. This user really brought out the party by making a nice series of cocktails named after the major characters of the show.
Our favorite had to be the Tuxedo Kamen shot, which involves Scotch, whiskey, ginger brandy, and cinnamon Schnapps for a fiery bite. Get the recipe for all your favorite sailors here!
The Blue Milk of Tattooine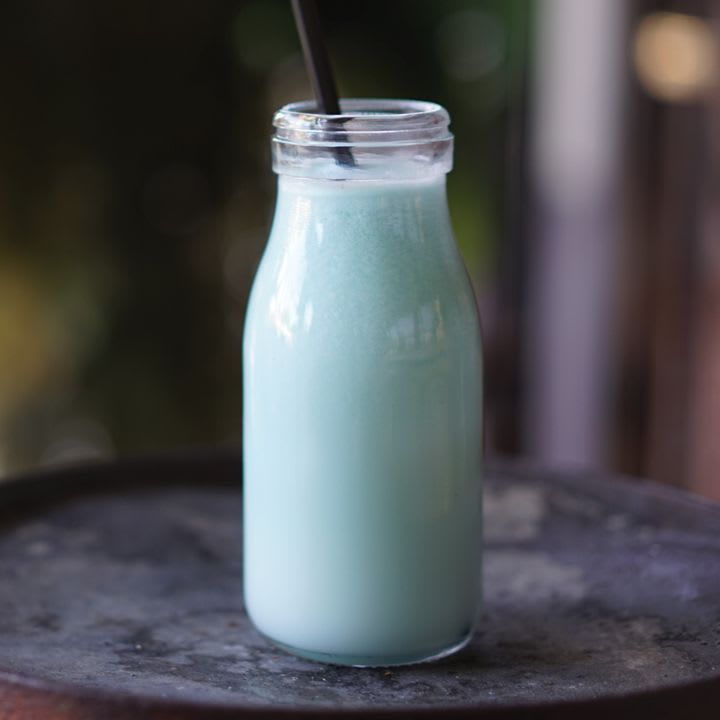 If you're a Star Wars fan, then you already know the "bantha milk" substance we're talking about. It's infamous - so we're going to bypass all the jokes, and get straight to the actual themed cocktail.
Bantha milk, apparently, makes an amazingly creamy, tiki-inspired beverage. The recipe in question adds coconut cream, gin, pineapple juice, lime juice, and more to create a flavorful (yet potent) faux milk treat you'll want to serve up in your own cantina. Get the recipe here!
Romulan Ale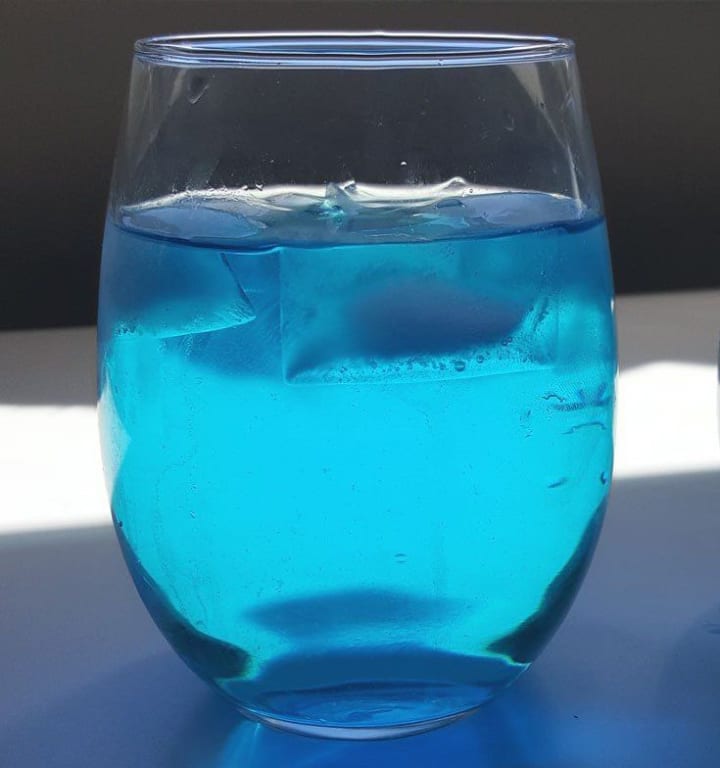 This blue drink is infamous for being strong. In fact, one of the most infamous Star Trek quotes deals with saying that "Romulan Ale should be illegal." As a result, you can bet your bottom dollar that fans would work to make sure this themed cocktail remains true to its potent reputation.
Believe it or not, themed drinks are so popular among Trekkies that there's considered to be an "official" Romulan Ale recipe, as well as a commercially sold Romulan Ale alcoholic beverage. The beer itself is not a cocktail, so we're going to just stick with the cocktail recipe - which can be found here.
The Black Widow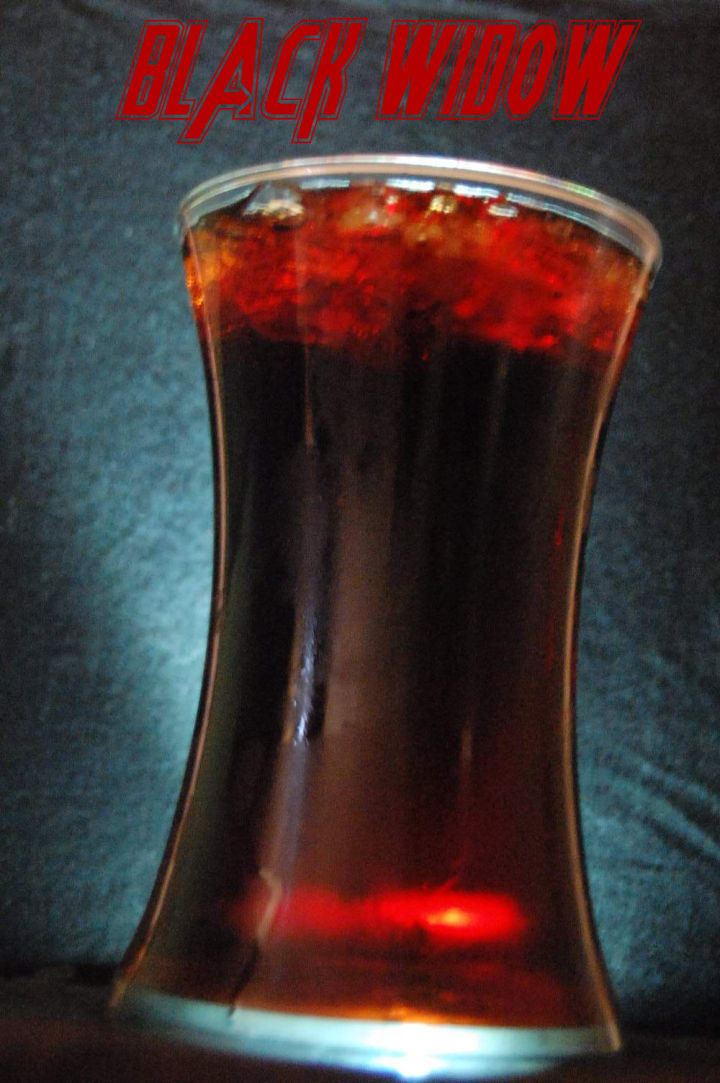 The Marvel universe is massive, and so is its fanbase. All things considered, it shouldn't be that shocking that many bartenders also happen to be comic book geeks. Moreover, it shouldn't be surprising that many websites also make a point of creating cocktails that are downright incredible.
It was really hard to find one that really beats out the rest, but if we had to choose just one, we'd go with the Black Widow cocktail that was created by the folks at the Drunken Moogle. It's easy enough for anyone to do, tastes good, and also packs a strong kick. Take a look at the recipe here!
Vodka Cherry Pokeballs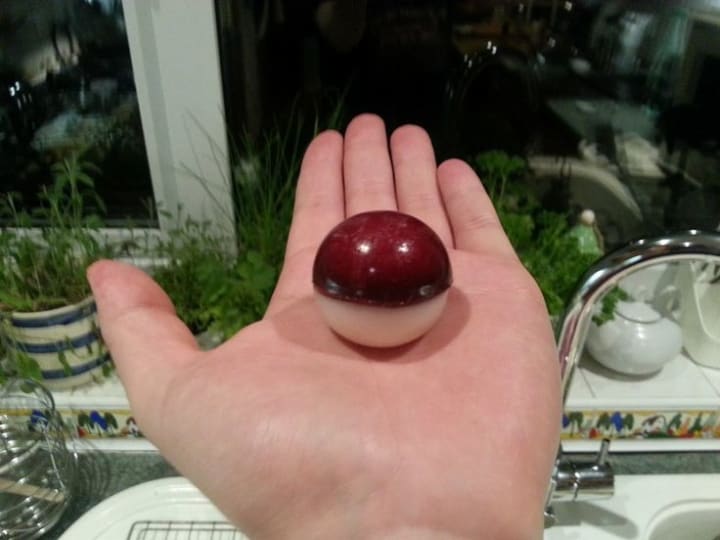 You know what we haven't seen in a bit? A solid drink. Thankfully, there's plenty of Pokemon inspired drinks that fit that bill, and one of them really sounds incredible.
One Imgur user actually came up with a way to make alcoholic pokeballs, and we're in love with them. You can find the whole tutorial on how to make them, as well as the overall awesome shots of people holding them here.
Shadow The Hedgehog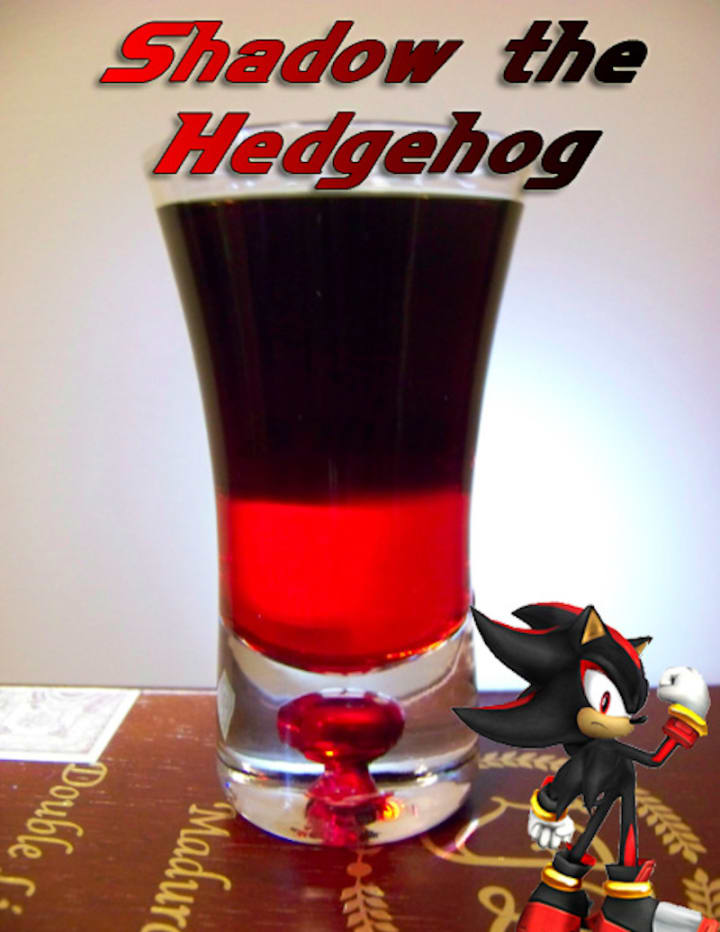 Look, we get that Sonic the Hedgehog fans might love Knucles, Sonic, Tails, and the others, but we really don't get to see enough Shadow. Like, the guy doesn't really even show up all that much anymore.
So, in order to rectify this, we found this rum and vodka based recipe that looks amazing, and will get you wasted. This themed cocktail is very strong, and surprisingly sweet - so be careful with it. Check out how to make a Shadow the Hedgehog cocktail here.