Gendered beauty products are a myth: Make up is for everyone
The gender binary packaging ostracises non-binary and gender fluid people.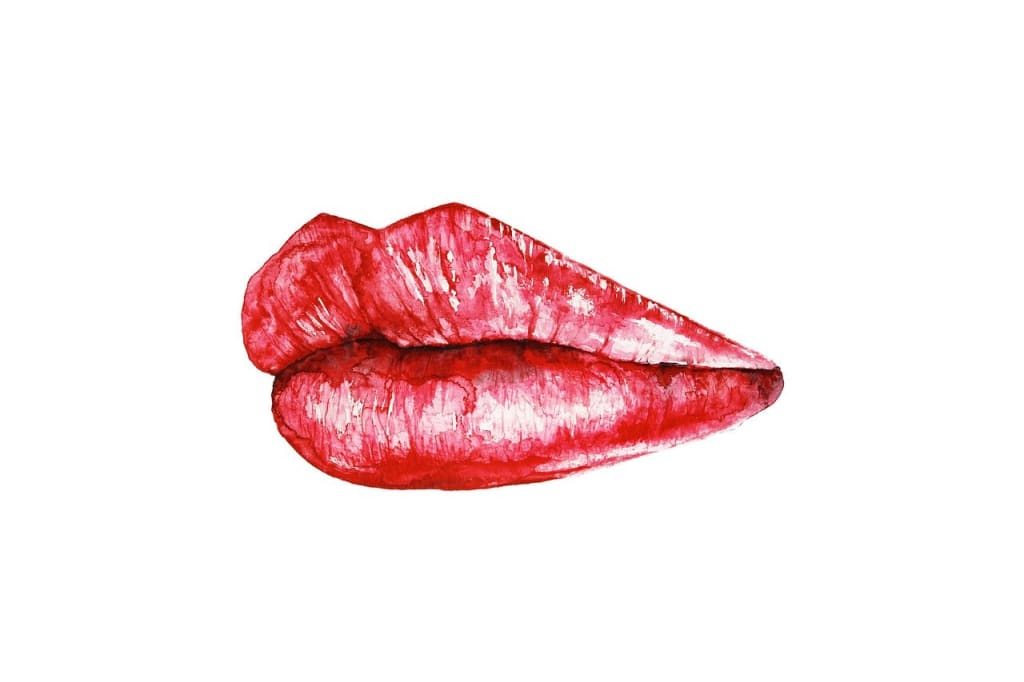 In marketing there is a general rule, pink means girl and blue means boy. They push gender stereotypes to convince consumers to buy certain products. But what makes The Bible, ear plugs, and pickles male or female? Yes, they are all examples of items that have been gendered. There is a method to this marketing madness, and it allows companies to sell the same item for more profit.
Labels are important, it stops you accidentally picking up a can you thought was deodorant but was shaving foam and spraying it on your armpit. But there comes a point where labels get out of hand; and that's gendered labels. All you need to do is go to your local pharmacy and wander up and down the aisles. Does having 'For Men' written on it mean the product helps with your masculinity?
Kathryn Hobbs, a Visual Merchandiser with a degree in Art Curation, explains: "The strategy marketing companies use is called market segmentation, meaning that a company divides its consumers up into smaller groups then meticulously customise their products, which usually means they gender them." Male grooming is a fast-growing industry, worth £608 million in 2017. Some of the most targeted areas are patchy beards, male pattern baldness, and skin issues such as blackheads.
Hobbs continues: "One of the most gendered products are razors. They are essentially identical. However, women's razors tend to cost more. Of course, some women's razors have built in lubrication bars, but they just add to the price. In recent years we have seen numerous gender-neutral razor start-up companies like Surf, Jungle Culture, and even BIC. These brands tend to be more affordable and reach a wider audience."
The gender binary packaging ostracises non-binary and gender fluid people. Harry Styles, you know, from One Direction, has recently launched his own life brand called Pleasing. Harry told Dazed: "It's starting with nail polish, because that was kind of the birth of what it was for." Known for his gender fluid style, Pleasing was born to "bring joyful experiences and products that excite the senses and blur the boundaries". Styles hopes to "dispel the myth of a binary existence".
Gender inclusive make-up is a myth. Rewind to 4000 BCE, Egyptian men used kohl to create a cat eye, and this was to display their masculinity and power. Men have simply been wearing make-up since the beginning of civilisation. In 3000 BCE modern day China and Japan, men would grind minerals to create nail polish which was a sign of wealth. In the 1980s, people such as Boy George, Prince and David Bowie were showcasing a full face of glam. Someone of the most famous make up artists are male, including Kevyn Aucoin and Mario Dedivanovic.
Hobbs explains: "In western culture, men stopped wearing make-up in the 19th century, they would only wear rice powder to whiten their complexion to make people perceive them as powerful. As advertising became more popular in the 20th century, slogans such as 'No woman can do without it' started to dominate the beauty industry and pushed males out. And this masculine male image was born."
The rise of social media in recent years has allowed a creative space for those going against the desirable male look. Products marketed towards women for the last century have started to be bought by masculine and non-binary people. James Charles and Jeffree Star, two very controversial names in the beauty influencer world, lead the way for male and gender fluid influencers, eventually coming out with their own beauty brands and collaborations.
Chris, a physics student from London, who wanted to remain anonymous, told me: "I started to dabble with make-up in the first lockdown. I did it out of boredom but what blossomed was a sense of confidence and more refined self. I still haven't stepped outside in a full face of make up because I feel I would get harassed. I see people do it and get envious. I'm building up the confidence."
But this isn't the rise of nongendered make-up, it's the comeback. Famous beauty brands are even pushing men to embrace make-up. Chanel, one brand every person knows, released Boy de Chanel in 2018, their press office says: "Men should be free to use makeup products to correct or improve their appearance, without calling into question their masculinity. By wearing Boy De Chanel makeup, products with an undetectable presence, men can feel self-assured and determined, confident about themselves and their appearance." Frank Ocean, Pharrell Williams and Pete Davidson have mentioned their skincare routines in interviews, destigmatising that beauty products are just for feminine people.
Chris added: "It does help me seeing men, straight, bi or gay, embracing their beauty. It makes me feel and think that gender stereotypes are becoming less important to people and are slowly becoming widely accepted."
Breaking free from gendered products welcomes a new era of self-love and creativity. Gender presentation is becoming more fluid, thanks to Gen Z. People are using make-up for expression rather than to conform with societies standards. Don't buy pickles for men, just buy standard pickles.
Identity
About the author
I am a B2B journalist based in London. I'm using this space to share my work I have previously done in my spare time.
Reader insights
Nice work
Very well written. Keep up the good work!
Top insights
Expert insights and opinions

Arguments were carefully researched and presented

Eye opening

Niche topic & fresh perspectives
Add your insights