BTS: A Phenomenon that Transcends Borders
Unveiling the Unstoppable Rise of BTS: How a South Korean Boy Band Conquered the World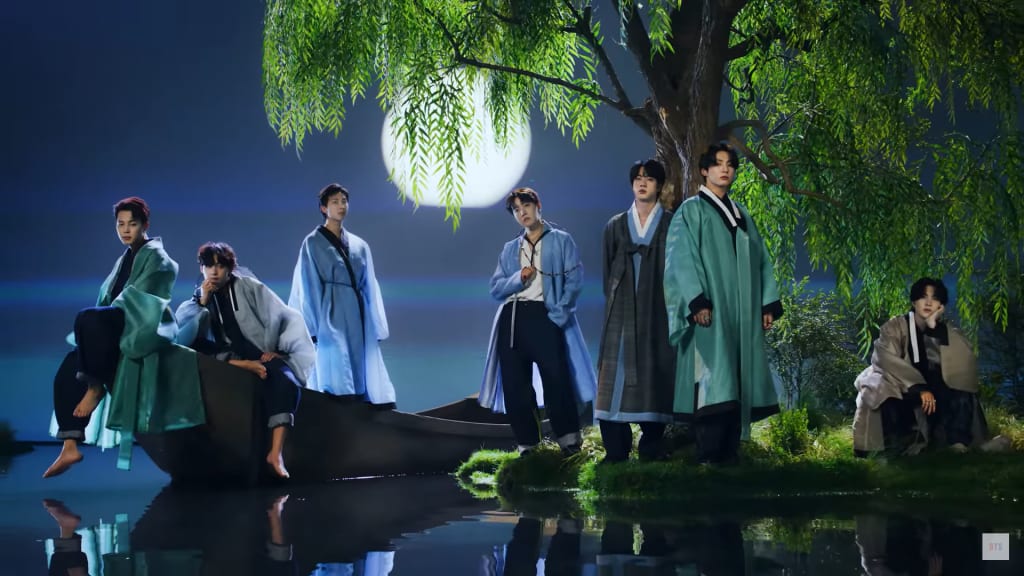 BTS
Introduction:
In recent years, the world has witnessed the rise of a musical sensation that has captivated millions with their talent, infectious music, and inspiring message. BTS, a South Korean boy band, has taken the global music scene by storm, establishing themselves as a force to be reckoned with. With their immense popularity, record-breaking achievements, and loyal fanbase known as the "ARMY," BTS has redefined the boundaries of K-pop and become a cultural phenomenon. In this article, we will explore the journey of BTS and delve into the reasons behind their unprecedented success.
The Beginning:
BTS, an acronym for "Bangtan Sonyeondan" which translates to "Bulletproof Boy Scouts," was formed in 2013 under the management company Big Hit Entertainment (now known as HYBE). The group consists of seven members: RM, Jin, Suga, J-Hope, Jimin, V, and Jungkook. From the very beginning, they stood out for their exceptional talents in singing, rapping, and dancing, as well as their honest and relatable lyrics.
International Breakthrough:
BTS initially gained traction in South Korea, but their international breakthrough came in 2017 with their hit single "DNA." Their vibrant music, energetic performances, and charismatic personalities quickly captured the attention of fans worldwide. Breaking the language barrier, BTS engaged global audiences through their music, showcasing the universal power of art to connect people.
Social Media Presence and Fan Engagement:
One of the key factors contributing to BTS's success is their strong presence on social media. The group actively communicates with their fans through platforms like Twitter, YouTube, and V Live. They share personal updates, behind-the-scenes footage, and interact directly with their ARMY. This level of fan engagement has created a deep emotional connection between BTS and their supporters, fostering a sense of community and loyalty.
Music with a Purpose:
BTS's music goes beyond catchy melodies and synchronized dance moves. They tackle a diverse range of themes in their songs, including mental health, self-love, societal issues, and personal growth. Tracks like "Spring Day," "Fake Love," and "Life Goes On" resonate with listeners, offering comfort, empathy, and inspiration. The group's sincerity and vulnerability in addressing these topics have endeared them to fans who find solace and strength in their music.
Artistic Growth and Experimentation:
As artists, BTS constantly pushes boundaries and strives for artistic growth. They have released a wide variety of music, ranging from high-energy tracks to introspective ballads. The group has also explored different musical genres, collaborating with renowned artists like Halsey, Ed Sheeran, and Steve Aoki. This willingness to experiment and evolve has allowed BTS to maintain a fresh and innovative sound, captivating both longtime fans and newcomers alike.
Global Impact and Philanthropy:
BTS's influence extends far beyond the music industry. They have consistently used their platform to promote positive change and support various philanthropic endeavors. In 2020, the group donated one million dollars to the Black Lives Matter movement and made a heartfelt speech at the United Nations, addressing the importance of self-acceptance and youth empowerment. Their advocacy for mental health awareness and their partnership with UNICEF's "Love Myself" campaign have further solidified their reputation as socially conscious artists.
Conclusion:
BTS's unprecedented rise to global stardom can be attributed to their talent, hard work, and genuine connection with their fans. They have shattered records, achieved mainstream success, and challenged preconceived notions about K-pop. BTS's impact reaches beyond music, inspiring a generation with their messages of self-love, resilience, and unity. As the group continues to evolve and conquer new
Reader insights
Be the first to share your insights about this piece.
Add your insights