Why NuLeaf Naturals' Inc. 5000 Ranking Benefits the CBD Oil Industry
Inc. 5000 rankings bring positivity and visibility to the CBD industry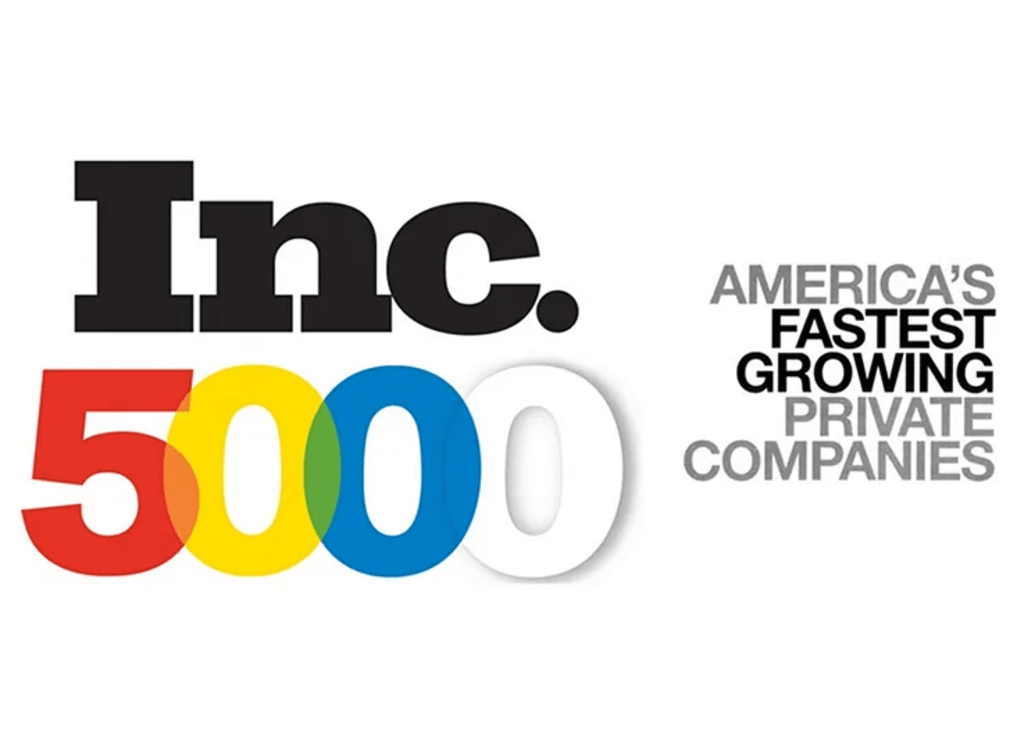 Inc. 5000: America's Fastest Growing Companies
Being named to the prestigious Inc. 5000 list is an exciting and potentially game-changing milestone for any company to achieve. Sometimes companies have the additional honor of not only putting themselves on investor and consumer radars but the new and budding industries they represent.
Colorado-based cannabidiol (CBD) oil manufacturer NuLeaf Naturals now joins countless other household names to bear this distinction, having earned a #11 ranking on the Inc. 5000 list overall. The company turned heads having reported a three-year growth of 11,949 percent and $13.9 million in revenue for 2018.
NuLeaf Naturals' inclusion and high ranking on the Inc. 5000 list not only benefit the company itself. For the following five reasons, this announcement also boosts the CBD oil industry as a whole.
Reinforces Legitimacy of CBD and Cannabis Industries in Today's Economy
With an Inc. 5000 ranking of #11 overall – just shy of the top ten – NuLeaf Naturals has proven that CBD companies are not just viable in today's market. The company also demonstrates that this industry has the potential to be highly profitable for entrepreneurs, existing companies, and investors.
Many investors and entrepreneurs have been hesitant to leap into the budding CBD and cannabis markets. This has particularly been the case as federal and state lawmakers continue to iron out the industries' regulatory framework. But for a CBD company to approach the top 10 of the Inc. 5000 proves that this industry is one with heft, and possible long-term staying power.
Peaks Interest of More Investors into CBD Oil and Assorted Products
With nearly 12,000 percent growth in three years, NuLeaf Naturals may have eased at least some concerns for investors who are curious about the CBD industry. Short-lived health and lifestyle trends are not uncommon, and some investors may have hesitated to avoid getting caught up in passing fads.
But with this kind of eye-catching growth rate, a CBD oil manufacturer founded in 2014 now has the attention of a much wider range of investors. Considering this staggering short-term growth, investors may now be interested in both long-term and fast, short-term growth of the booming CBD oil and lifestyle products industry. For perspective, the average three-year growth for companies on this year's Inc. 5000 list was 454 percent.
Guarantees Exposure for the CBD Oil Industry in the Pages of Inc.'s Print Edition
With its #11 overall ranking, NuLeaf Naturals enjoys a comfortable seat among the top 500 companies on the Inc. 5000 list. Those top 500 companies then appear in Inc.'s print magazine, this year in the September issue, available on newsstands August 20, 2019.
As a result, NuLeaf Naturals has positioned the CBD oil industry to be directly in the hands of Inc. Magazine's print edition readers. As the CBD and cannabis industries continue to grow, such media placements remain critical to legitimizing the industry in the eyes of consumers, business leaders, regulators, and beyond.
Reinforces CBD Oil's Status as a Widely Accepted Consumer Product
A #3 ranking in the Consumer Products and Services category places NuLeaf Naturals and its line of CBD oils near the top of a highly competitive and volatile block of consumer spending. CBD oil has slowly gained momentum and popularity among consumers, healthcare providers, and regulators over the years. But much of the CBD industry's support and success can seem primarily anecdotal at this early stage.
With these kinds of financial results and a steadily growing body of clinical research, CBD oil becomes more inviting for investors and entrepreneurs. And more money flooding into the industry means increased potential for more rapid growth and expansion.
Supports Colorado's Push for CBD and Cannabis Regulation Overhauls
NuLeaf Naturals also took home recognition as the #1 ranked company in Denver and #1 in Colorado overall. Colorado state, and Denver specifically, has been at the center of much of the progressive push in support of legislation and regulations regarding cannabis, CBD, and other controlled substances. Many of the early entrants into the CBD oil industry are based in Colorado as a result.
For a CBD oil manufacturer to rank higher than any other Inc. 5000 company of any industry in the entire state of Colorado further supports the legitimacy of the CBD industry. And by fostering growth for its company, NuLeaf Naturals has also generated support for the local and state legislation and regulations that allow that company to exist and prosper.
The Inc. 5000 list for 2019 is likely to make a splash for its #11 ranking, NuLeaf Naturals. But such visibility could also set into motion waves of change for the CBD industry as a whole as both the company and industry continue to grow.
"Here at NuLeaf Naturals, we have remained deeply committed to creating a superior product and providing exceptional customer service," says Ian Kelly, VP of Operations. "We are honored to receive such a prestigious ranking from Inc., and we congratulate and thank our exceptional team members and partners, whose tireless commitment to quality have made this growth possible."