Which E-juice Is Best For You?
Start with your flavor of choice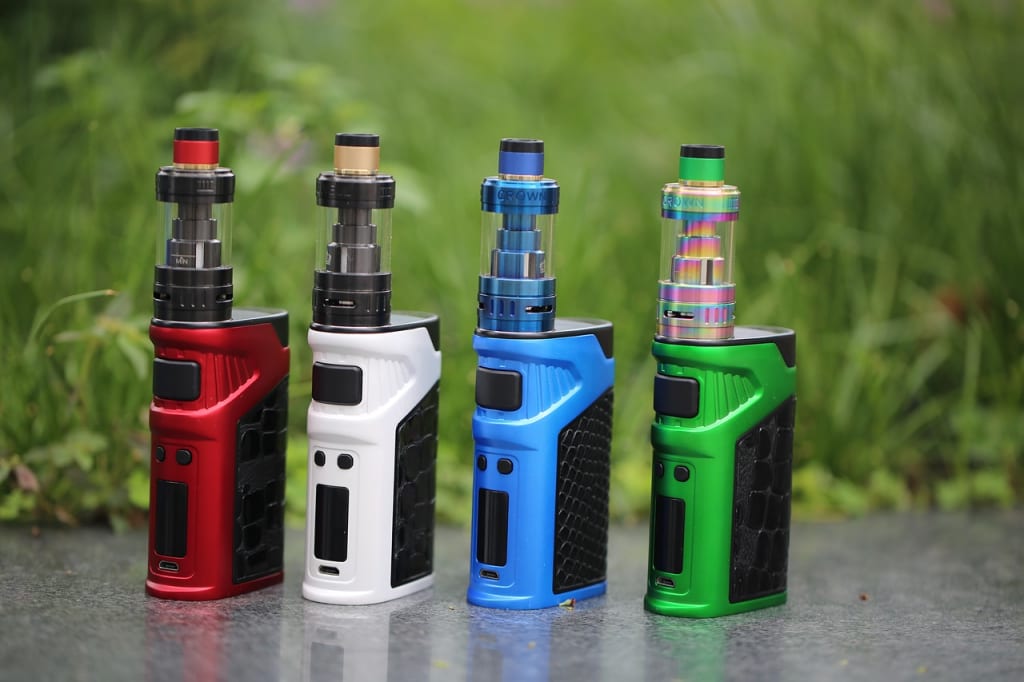 You can invest in a simple vaping pen or a highly complicated vaping gadget, either way, both pens are useless if you don't have the right e-juice. The best e-liquid for you depends on your taste and preferences. It is a subjective decision, but it will make the difference between an excellent vaping experience and a lousy one.
Finding the e-juice you like can be a headache. There are thousands of e-juice flavors out in the market right now sold by hundreds of different brands. There is also the PG/VG ratios to consider and the nicotine level as well. Thankfully, there is a way to sift through the various options and find the best e-juice for you without spending way too much money.
What is e-juice?
Vape juice consists of five ingredients- vegetable glycerin (VG), water, propylene glycol (PG), food flavoring, and nicotine — unless you purchase a nicotine-free e-liquid.
PG and VG are the liquids that produce the vapor when the e-juice is heated. The two have different consistencies and tastes, leading to varying sensations in the mouth and throat. The amount of nicotine in the liquid will also affect the taste and experience.
A high level of nicotine will produce a more intense experience in the throat, while low or nicotine-free e-juices will provide a smoother vaping experience. The less nicotine in the e-liquid, the more pronounced the flavor is.
Start with your flavor of choice
Choosing the taste of your e-liquid is the easiest part of the process because you already know what you like. If you have a sweet tooth, you have a long list of dessert and candy flavors you can choose.
Once you start researching e-juice flavors, you will soon realize that there is practically any taste you can dream of. There are e-juices with different food flavors, including pizza, various cocktails, fruit, and a peppermint range. You will find cake flavors, wafer, and exotic flavors to satisfy your cravings.
Besides cocktails, manufacturers have also created other alcohol-inspired e-juices with beer, wine, whiskey, and related flavors. This is only the tip of the iceberg. There are thousands of flavors out there, and you can find various high-quality e-liquids online such as the tasty, effective vape juices from Ejuices.com.
Determine the level of nicotine
Once you decide the flavor, the next step is to determine the level of nicotine. A high level of nicotine will lead to harsher experience on the throat, while the flavor can be better enjoyed at a low level. An easy way to determine the amount of nicotine you need is by adopting the following guidelines.
If you require a low level of nicotine, experts recommend less than 6mg of it per day. For a mid-level dose, go for a 9mg to 16mg range. For a high level of nicotine, the standard should be between 18mg to 36mg.
It is recommended that you start mid-range when it comes to the nicotine level and adjust accordingly. If the level is too low, you may end up vaping more. On the other hand, if the level is too high, it can cause headaches.
Decide on the PG/VG ratio
PG and VG are the ones that produce the vapor, but they have a few differences that make some people opt for one over the other. With PG, you can expect a more pronounced flavor, but a weak vapor. VG has a higher viscosity and a hint of sweetness. VG is also the one that produces those dramatic clouds of smoke.
You will find different ratios of PG and VG in the market. Some manufacturers also produce e-liquids with only PG or VG. You can start determining your PG to VG ratio by opting for the most popular ratio in the market, a 40:60 ratio, and adjusting from there.
PG is safe to ingest; however, note that some people have experienced an allergic reaction to PG. If you start getting hives or find it hard to breathe, you might want to steer clear from PG or go for a higher VG ratio, such as an 80:20 ratio.
Testing and a little time
When you start your vaping journey, testing is your best bet to finding the right e-juices. Keep in mind that flavors, nicotine levels, and PG/VG ratios will vary from one manufacturer to another.
The best way to try different juices without overspending is to get as many testers as you can. If you are shopping online, do some research. See if any brands will send you samples. Brick and mortar stores are even better at this as most salespeople will hand you samples that you can test.
You can also look for starting kits. Besides purchasing a simple pen, to begin with, you can also acquire a range of e-juices to test. That way, you can find the flavors you love and start your vaping experience on a good note.
Reader insights
Be the first to share your insights about this piece.
Add your insights