Top Guest Stars on 'Weeds'
'Weeds' saw a variety of guest stars through the years, but only a few got high marks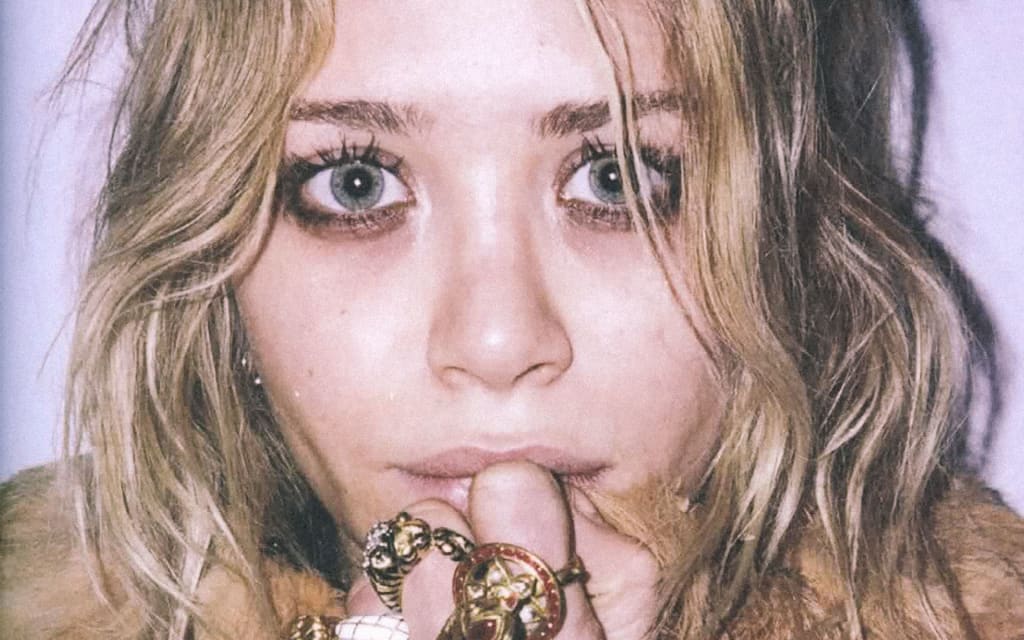 Possibly the only show dedicated to marijuana, Weeds had a solid run on Showtime from 2005 to 2012. Within its 8 seasons, there were many guest stars who came and went faster than it would take you to smoke a bowl of Nancy's MILF weed. But just because these wonderful actors spent such a short time on the show does not mean they do not get to be celebrated! From an Olsen twin to Alanis Morissette and even Snoop Dogg, the people who have graced the set of Weeds may have been paid in multiple forms of green!
Mary-Kate Olsen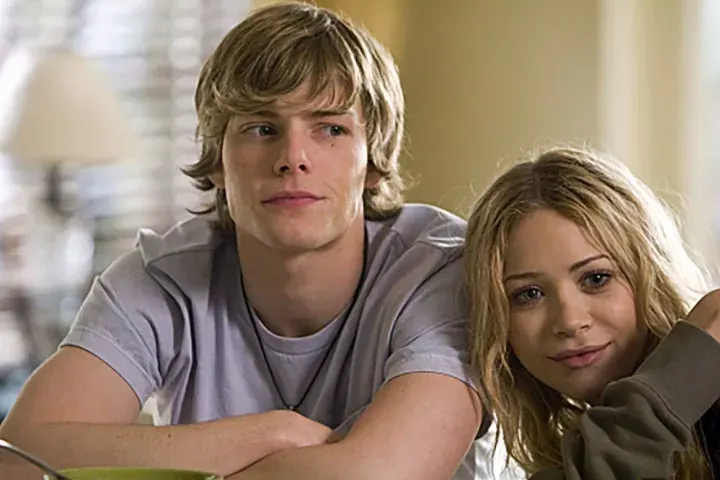 This half of the Olsen twins, Mary-Kate, had a guest spot as Tara Lindman in Season 3 of the show. She was actually the love interest of Nancy's son Silas and they met while he was selling drugs at her church. As a Christian girl who is not entirely straight-edge, Olsen was featured in a few episodes.
Olsen, of course, is famous for portraying half of Michelle Tanner on Full House from 1987-1995. After that, the sisters established Dualstar, a company which produced several TV movies that greatly influenced girls who grew up in the 90s and early 2000s. Mary-Kate's guest spot on Weeds was actually one of the first times she acted on her own without Ashley Olsen. Since then, she has retired from acting and now focuses on her fashion career with her sister.
Matthew Modine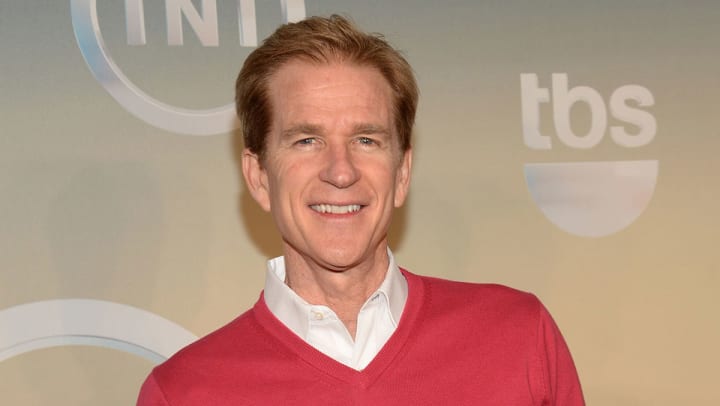 As another reoccurring character in Season 3, Matthew Modine portrays corrupt city developer Sullivan Groff. He is responsible for developing Majestic, a gated-community in Southern California. He is also a love interest to Nancy and Celia, which causes some tension between the two women.
Since 1983, Modine has been in many films and television shows, the best of which include The Dark Knight Rises, The West Wing, Notting Hill, Any Given Sunday, and Full Metal Jacket. He has also acted in theatres, such as Arthur Miller's Finishing the Picture at Chicago's Goodman Theatre and To Kill A Mockingbird at Connecticut's Hartford Stage. He is currently in the television show Proof but can be seen next and the film, The Confirmation.
Gary Anthony Williams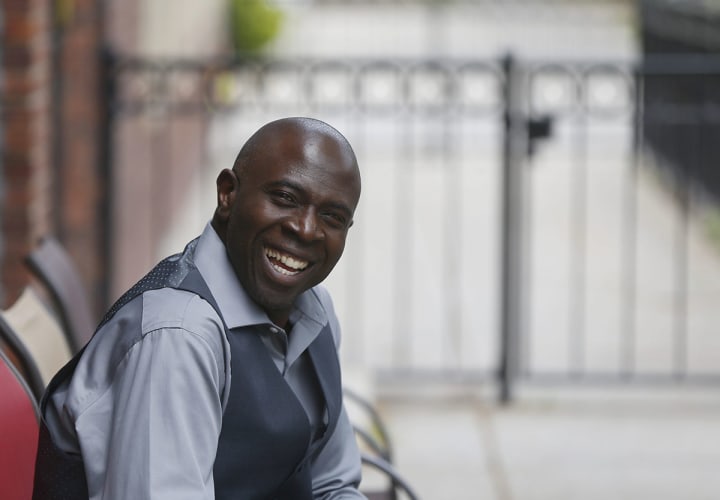 Gary Anthony Williams appeared in a few episodes of Season 7 as Ed Watson, a man who works in a half-way house. He likes rules that rhyme and constantly looks out for residents to make sure they are not missing. If so, it is his job to send them back to jail. Williams is most recognized for some roles, including Uncle Ruckus from The Boondocks, his time on MAD, Stevie's father Abe on Malcolm in the Middle, and a reoccurring character on both Reno 911 and Raising Hope. Additionally, he can be seen in Teenage Mutant Ninja Turtles 2 in which he plays Bebop, a human-warthog hybrid.
Alanis Morissette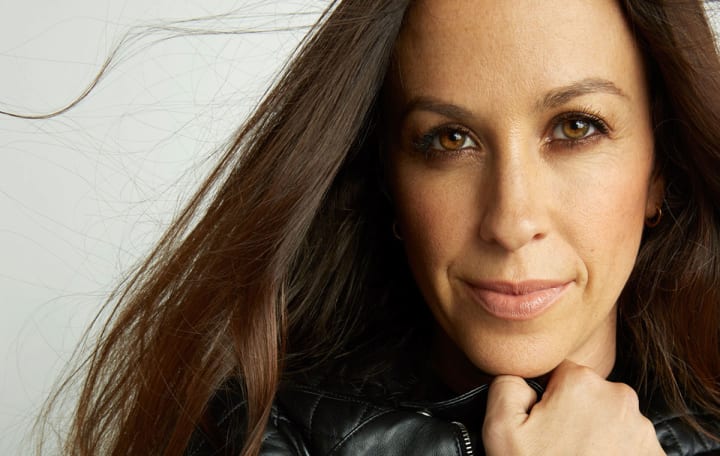 In Seasons 5 and 6, Alanis Morissette guest starred as Dr. Audra Kitson, a no-nonsense obstetrician. The "You Oughta Know" singer had been a fan of the show before her guest spot. "Weeds was my solace and respite in the back of the bus on tour," she told USA Today back in 2009. "I was in the middle of detoxing at the time, and it was my replacement addiction for food."
Before Weeds, she acted in a few episodes of Nip/Tuck in 2006, as well as Kevin Smith's Dogma and Jay and Silent Bob Strike Back. Most recognized for her music, Morissette started releasing in 1991 with Alanis and ended with Havoc and Bright Lights in 2012. She has won various awards for her songwriting, including seven Grammys, two American Music Awards, 12 June Awards and induction into Canada's Walk of Fame in 2005.
Albert Brooks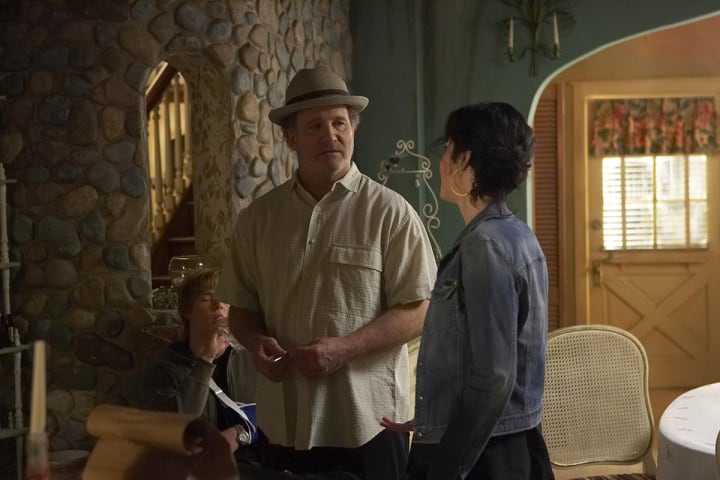 In Season 4, funny man Albert Brooks guest starred as Lenny Botwin. As father to Judah and Andy Botwin, he lived in Ren Mar while taking care of his dying mother. He was a gambler and found disappointment in Andy but let the brood stay in his home while he was away. Fun fact: Brooks' real name is Albert Lawrence Einstein, meaning that he shared the same name as the famous scientist before he changed it.
Brooks has been in many films and television shows, including Taxi Driver, Drive, Finding Nemo, The Simpsons Movie, and The Muse. He also directed shorts in the 1970s for Saturday Night Live and is often compared to Woody Allen or called "The West Coast Woody Allen." He has won several awards including the 2001 New York Film Critics Circle Award for Best Supporting Actor, which honored his achievements in filmmaking.
Richard Dreyfuss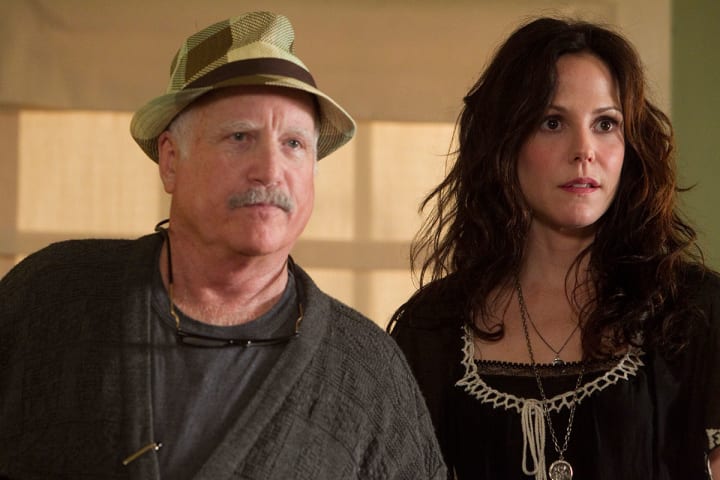 In Season 6, Richard Dreyfuss guest stars as an old high school teacher of Nancy's from Dearborn, Michigan. This role marks the first time Dreyfuss reunited with Showtime after the TV movie, The Day Reagan Was Shot, for which he was nominated for a SAG Award for Best Actor in a Miniseries or Television Film for playing Alexander Haig.
Like Brooks, Dreyfuss also has an impressive filmography, including Close Encounters of the Third Kind, Rosencrantz & Guildenstern Are Dead, Jaws, American Graffiti, Mr. Holland's Opus, W. and RED. He won BAFTA in 1979 for Best Actor in a Leading Role in The Goodbye Girl and even won a Saturn Award for Best Guest Starring Role on Television for Weeds in 2011. He can be seen next in the upcoming film Killing Winston Jones.
Zooey Deschanel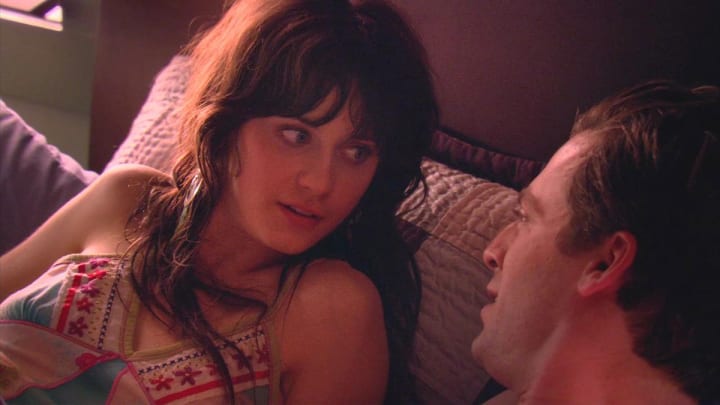 Seasons 2 and 3 saw Zooey Deschanel as Kat Wheeler, an ex-girlfriend of Andy Botwin's. The reason they broke up was because she stabbed him with an icicle after he stepped on her spirit animal. After coming to find him from Alaska, she stays at the Botwin house and gets on Nancy's nerves for staying so long.
She can currently be seen on New Girl, a comedy on Fox for which she won a Primetime Emmy Award for Outstanding Lead Actress in a Comedy Series in 2011. If you are interested in hearing her sing, look into her band She & Him with prominent Portland guitarist M. Ward.
Martin Short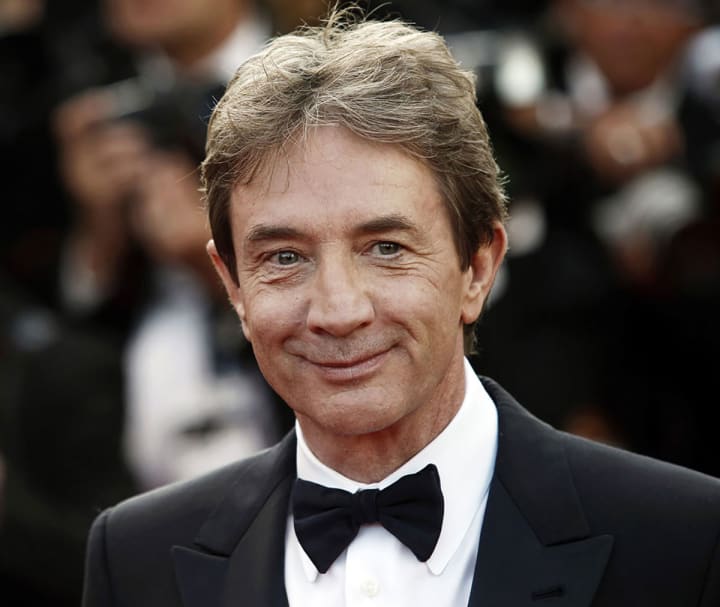 In Season 7, Martin Short portrays Steward Havens, Nancy's attorney working in New York. After getting released from prison, Nancy meets her family New York City. They live in Manhattan for the duration of the season. Nancy comes across Steward Haven when she must fight her sister Jill for custody of Stevie.
The Canadian-American comedian has been in a number of tv shows and movies including Saturday Night Live, The Tracey Ullman Show, Mars Attacks!, Jungle 2 Jungle, Father of the Bride, Arrested Development, The Love Boat, and Unbreakable Kimmy Schmidt. His awards include a Primetime Emmy award for Outstanding Variety Special for his part in 2013's AFI Life Achievement Award: A Tribute to Mel Brooks.
Lee Majors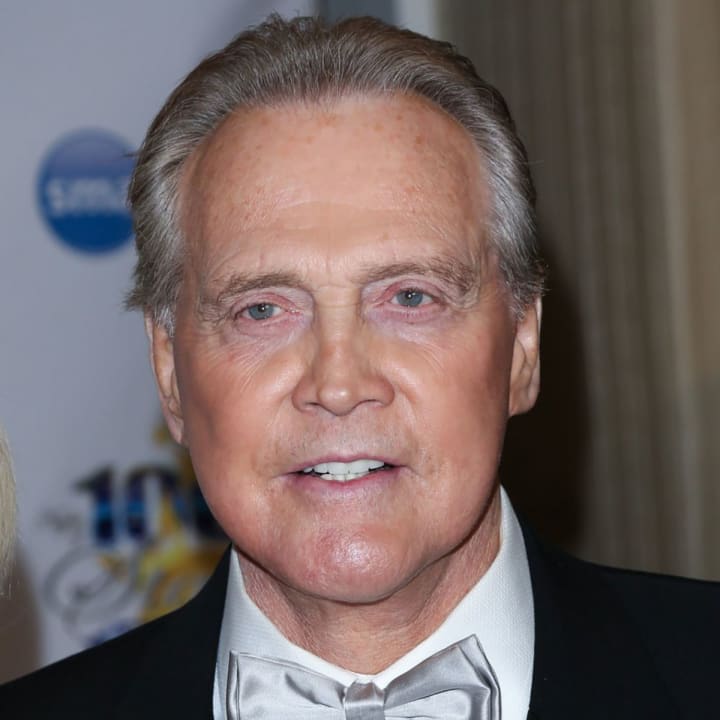 In only two episodes of Season 4, Lee Majors guest stars as the Minute-Man Leader. Without even a name, his character would be almost forgettable if anyone else had been cast in the part. However, Majors brings him to life and this 76-year-old has a long, prosperous career with films and TV shows, such as The Six Million Dollar Man, Owen Marshall, Counselor at Law, The Fall Guy, Robot Chicken, Community, Grey's Anatomy, and the remake of Dallas. In 2003, he won the TV Land Award for Superest Super Hero for The Six Million Dollar Man and got a star on the Walk of Fame in Hollywood in 1984.
Snoop Dogg
This just seems fitting, doesn't it? Season 2 of Weeds sees Snoop Dogg playing himself. After a chance meeting at the recording studio with Nancy, Snoop writes a song about the potency of her weed, calling it "MILFweed." The importance of his appearance shows just how successful Nancy is getting in the weed business.
Over the years, Snoop Dogg has acted in a few shows and movies, including King of the Hill, MADtv, Entourage, Monk, Empire, Scary Movie 5, and Pitch Perfect 2. He was also recently a part of the Comedy Central Roast of Justin Bieber. In addition, his music career has spanned over 22 years, winning 16 Grammy nominations.
Following the unexpected death of her husband, suburban mother, Nancy Botwin, turns to selling marijuana as a means of maintaining the life she and her family are accustom to. Throughout her new business endeavor, she finds out just how addicted her luxurious neighborhood is to weed.