The Best Ways to Celebrate 4/20
Elevate your celebration this April 20th. Choose any of these ways to celebrate 4/20 to make this unofficial stoner holiday the best yet.
How can you make this 4/20 the best it can possibly be? Other than simply getting high with friends, there are plenty of options. 4/20 is the unofficial holiday for stoners meant to celebrate the plant that has brought so many people around the world joy; it deserves special treatment.
So how can you plan your day in a way that will best celebrate this? We have come up with 10 different ways to create the ultimate 4/20 experience, in just 24 hours. Thinking outside of the box, these are the best ways to celebrate 4/20 this year.
Roll a shotgun joint.
One of the perfect ways to celebrate 4/20 is with a celebratory-sized joint. Allowing you to consume a large amount of weed in one sitting, 4/20 is the perfect excuse for a shotgun joint. To make, you will need to first get about an eighth of weed, some filter papers, and rolling papers, preferably king-sized paper. Plus a grinder and rolling tray to prevent spillage or a mess.
The first step is to grind your weed, but not too fine. Pull out any loose stems, and grind the entirety of your eighth. Next, you will combine two pieces of paper to make room for the weed and adapt to the size of your joint. Lick the sticky side of one of the papers in order to add the bottom of the other paper to it.
Next comes the tricky part. Needing four pieces of filter paper, you will curl each into a small cylinder, leaving about half an inch of uncurled paper at the bottom. Pair the filters into sets of two, and face the uncurled ends in the same direction. Put your pairs together, and create one big cylinder with four smaller ones inside of it, making sure the uncurled ends are on opposite sides.
Finally, fill and roll the joint like a boss, and you're prepared to celebrate.
Take a hike.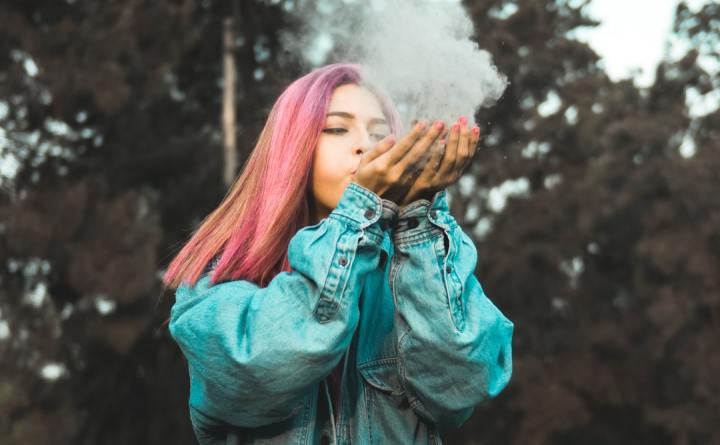 One of the best ways to celebrate 4/20 is to enjoy nature's beauty. Hiking has been proven to make you happier and healthier; so why not celebrate this while also commemorating 4/20?
Though like anything, we have to remind you to exercise caution while doing anything while under the influence (don't get lost). Hiking is a great way to celebrate marijuana and the outdoors, especially now that it's finally getting warm out. Welcome, spring weather.
Whether you smoke before or during your hike, the time outdoors will allow you to better feel and appreciate the benefits of your smoke session. Be sure to bring some extra water, know your route, leave no trace in the wilderness, and be respectful of other hikers.
Hot box your home.
Is it even possible to hot box a house? In theory, this would be hard, but a great way to attempt this is to hot box your most used rooms. Though if you live in a small apartment, it could be doable. On 4/20, we know you're up for a challenge.
Some other spots to try hotboxing on April 20th are in a blanket fort (very tempting, we know,) in a tent (either while camping or just in your backyard,) in a sauna, the closet, or by using a gas mask bong (just be sure to close your eyes). Just make sure you know everything you need to know about hotboxing before going about it.
April 20th is a holiday after all; so this calls for a cake to celebrate. As one of the most delicious ways to celebrate 4/20, you can kill two birds with one stone: satisfy your munchies and blow some candles out in honor of your favorite plant.
Using a marijuana cookbook is the best way to not screw this up. With so many recipes online, residing in a trustworthy cookbook will leave you with a go-to recipe for a weed-infused cake. Invite some friends over and celebrate the day in a new way.
Take a road trip to a legal state.
Using a designated driver, of course, roading tripping to a legal state will open a whole new world of opportunities for 4/20 celebration. For the passengers, the time in the car will fly by. Soon enough, you'll be able to freely celebrate.
You've got plenty of fun cities to choose from: Washington D.C, Seattle, Denver, Portland, Boston, Las Vegas, San Francisco, and Portland. While there, you should check out dispensaries, brush up on local stores, and try something new. Just be sure to educate yourself on states that legalized marijuana and the rules and regulations which can differ from city to city. And of course, take in the city and the scenery. A road trip isn't a road trip without some sightseeing.
Have a painting party.
Does smoking weed make people creative, or do creative people smoke weed? Either way, being high on 4/20 calls for some creative outlets. If hiking or exercising isn't something that is appealing to you while high, exercising your creativity is a great alternative.
As one of the most productive ways to celebrate 4/20, having a painting party with your friends, while sharing a blunt, is an incredible celebration if you ask us. Since it's a fun and artistic way to spend time with your fellow 4/20 celebrators, a paint party should be a priority this holiday.
Organize an elevated dinner party.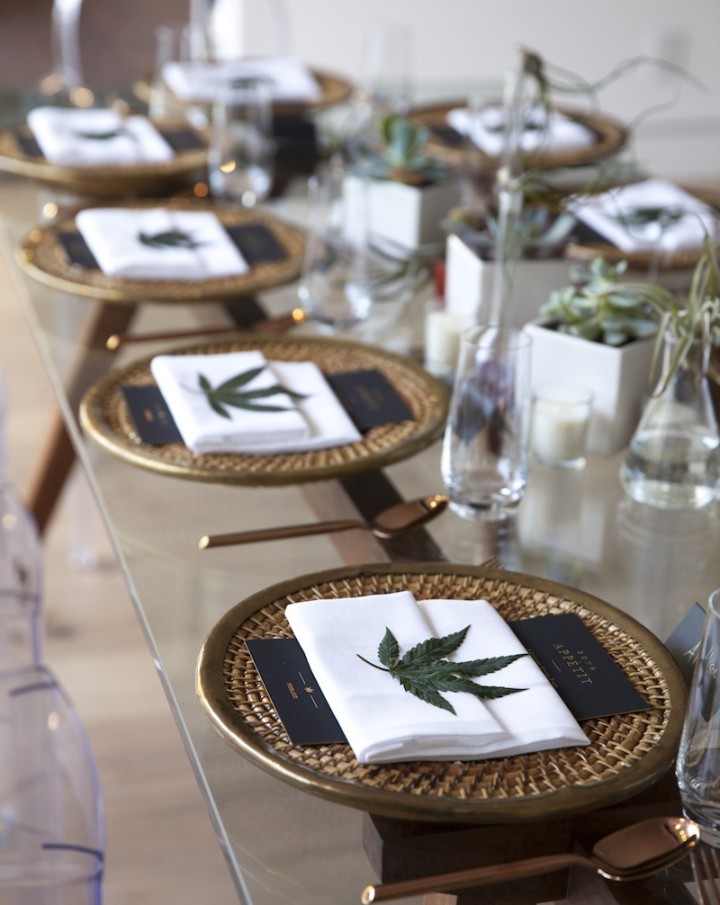 4/20 can also be classy. Organizing an elevated dinner party is a simple, yet civilized, way to celebrate this unofficial stoner holiday. Light some candles, play your favorite high music, converse with friends, and bring out that special cake for dessert. This is especially great for a 4/20 where you might have worked all day. Unwind with your friends and family, while treating yourself to a joint; maybe even a shotgun joint?
Go to a concert.
We all know that appreciating music is best done while high. Seeing a concert high is something that every weed lover should try, and what better way to do so than on 4/20? At least you know you won't be the only one stoned in the crowd. At a Snoop Dogg or Kid Cudi concert, this is basically a necessity. And even if you don't, you'll likely gain a bit of a secondhand high just from being in the arena.
One of the best ways to celebrate 4/20 is by smoking in an outside concert venue, feeling the sunset fall on your back, and appreciating each beat of the music.
Take someone's weed virginity.
Somewhat like an initiation into the stoner community, taking someone's weed virginity is certainly an experience. You'll always remember your first time getting high, and being a part of someone else's is almost as exciting as your own.
Just keep in mind that it might not go as smoothly as you plan. However, when it goes go well, it's like introducing them to a lifelong friend, isn't it? 4/20 is a great excuse to finally convince your too-sober friend to give it a shot, just once! Who knows, you could gain a new addition to your cypher.
Check out a weed convention.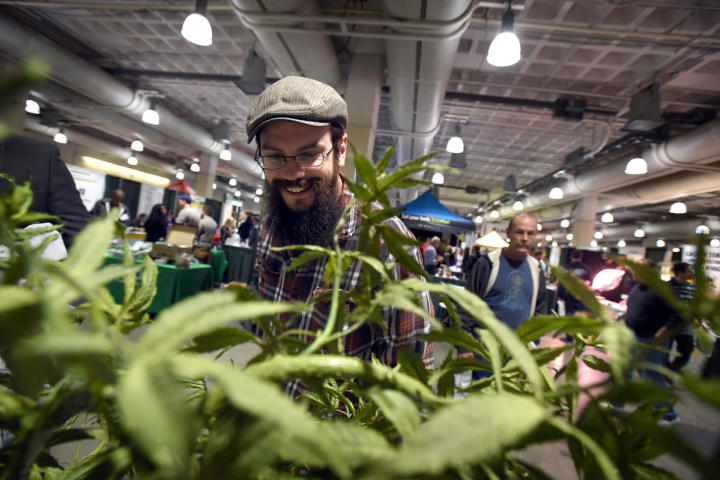 Last but not least among the best ways to celebrate 4/20 is to check out a weed convention. We don't know what would be a better celebration, really. There are so many cannabis industry events all over the world, and we bet you could find one near you. Even if it doesn't fall on 4/20, you could register today for something to look forward to.
Some examples of future conferences are the National Medical Cannabis Unity Conference 2018, the Cannabis World Congress & Business Exposition, CanaCon, and the 2018 Cannabis Science Conference. You've got plenty to choose from.
culture