Newbie's Guide to Vaping Cannabis
With the legalization of Cannabis, collecting information related to vaping is a must for Newbies.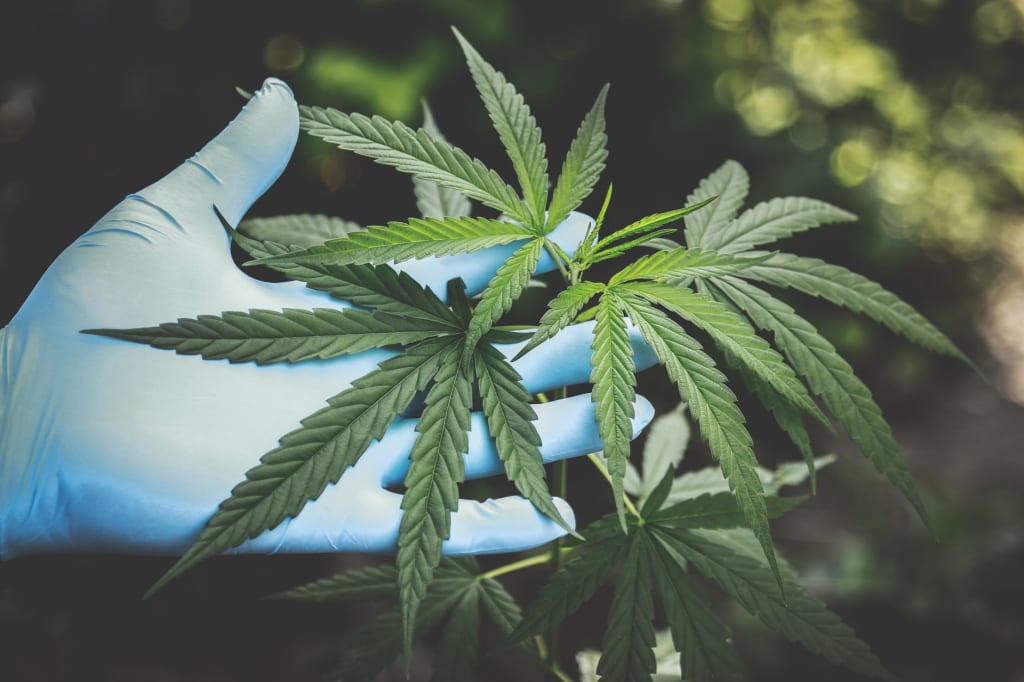 With the legalization of cannabis, collecting information related to vaping is a must for Newbies. First-time users need to be familiar with everything related to smoking weed. You also have to understand the right amount of dosage to avoid side effects.
Newbies need to look around for the most effective way to smoke weed. When speaking of marijuana, there certainly are a wide variety of diversities, in the ways in which this product is consumed. Today, the art of consuming is just not restricted to using joints and pipes, for smoking. You can also use blunts, vaporizers, electrical dabbing devices, and bongs.
A Healthy Way to Vape
If you considering using weed for the first time, it is essential to get started with a healthy way to vape. A vaporizer is regarded as the healthiest way to vape. It is also one of the safest ways to consume cannabis.
Vaporizes are less harmful to your health, and can be used by anyone. It is also evident that vaporizers are gaining trends amongst most cannabis users in the present time. Before getting started with using vaporizers, it is evident that you need to follow strict instructions.
How Vaporizers Work—In-depth Knowledge
To get familiar with vaporizers, it is inevitable that you should focus on the way these devices function. The device is loaded and puffed to enjoy top-quality vapor.
You should clearly understand the differences between each type of vaporizer and tools available in the market.
Pen vapes are just the right devices for newbies, and are also easy to use. The cartridge has to be loaded before use.
Desktop versions can also be used by newbies, but proper usage method and maintenance is essential to enjoy them for months.
Proper heating for vaporizers is necessary, as overheating would offer a burnt taste, while under-heating would not produce sufficient vapor to enjoy.
Some individuals also heating weed directly from the source, but this method may not be safe for newbies. You have to make use of quality metal plate for heating weed, which may not be advisable.
Method to Vape Weed for Newbies
There are different methods that first-time vape users can follow. It is evident that you have to search for more information related to Liqua Liquid before you get started. For beginners, desktop vaporizers are ideal options, as these types are easy to handle and use.
When using desktop versions, always ensure that you have a constant source of power supply. The coil has to be maintained at the proper temperature, so weed can be vaporized conveniently.
Users can also place the pot on a small metal spoon, and heat it directly on top of the flame. First-time users, if using desktop types, should always look around for the best place to set up the device.
A plastic hose can be used for inhaling vapor coming out of the vaporizer. The balloon can also be used as a device to inhale the steam indirectly coming out of the weed. This simple trick will ensure that you don't get too high, even if the vapor is potent.
Most desktop versions also are provided with a chamber, where weed can be placed easily. Try not to overload the chamber, such that the grass may vaporize even without getting heated.
When heating the vaporizer, its essential to maintain the right temperature for weed gets vaporized.
Newbies Guide to Using Pen Vaporizers
For first-time users, pen vaporizers are best and more convenient devices, when compared to desktop versions. The concept is very much similar to that of an e-cigarette, and so not much has to be mastered to use it properly.
When using pen vaporizer, you have to keep in mind that the battery is fully charged before use. The cartridge should also be filled only til the desired mark on the pen.
The coil inside the pen vape will automatically create quality vapor on being heated. The vapor can be inhaled from the pen hose (tip), that is provided at one end as an outlet.
In case you find it is challenging to understand, you can also go through the instructions and guidelines provided by manufacturers.
The benefit of using pen vapes is that these devices are handy and can be carried along when traveling.
For first-time users, there are many other ways to get started with smoking vapes. You need to ensure that you select the most convenient method.