Marijuana High Life
Confessions of a productive stoner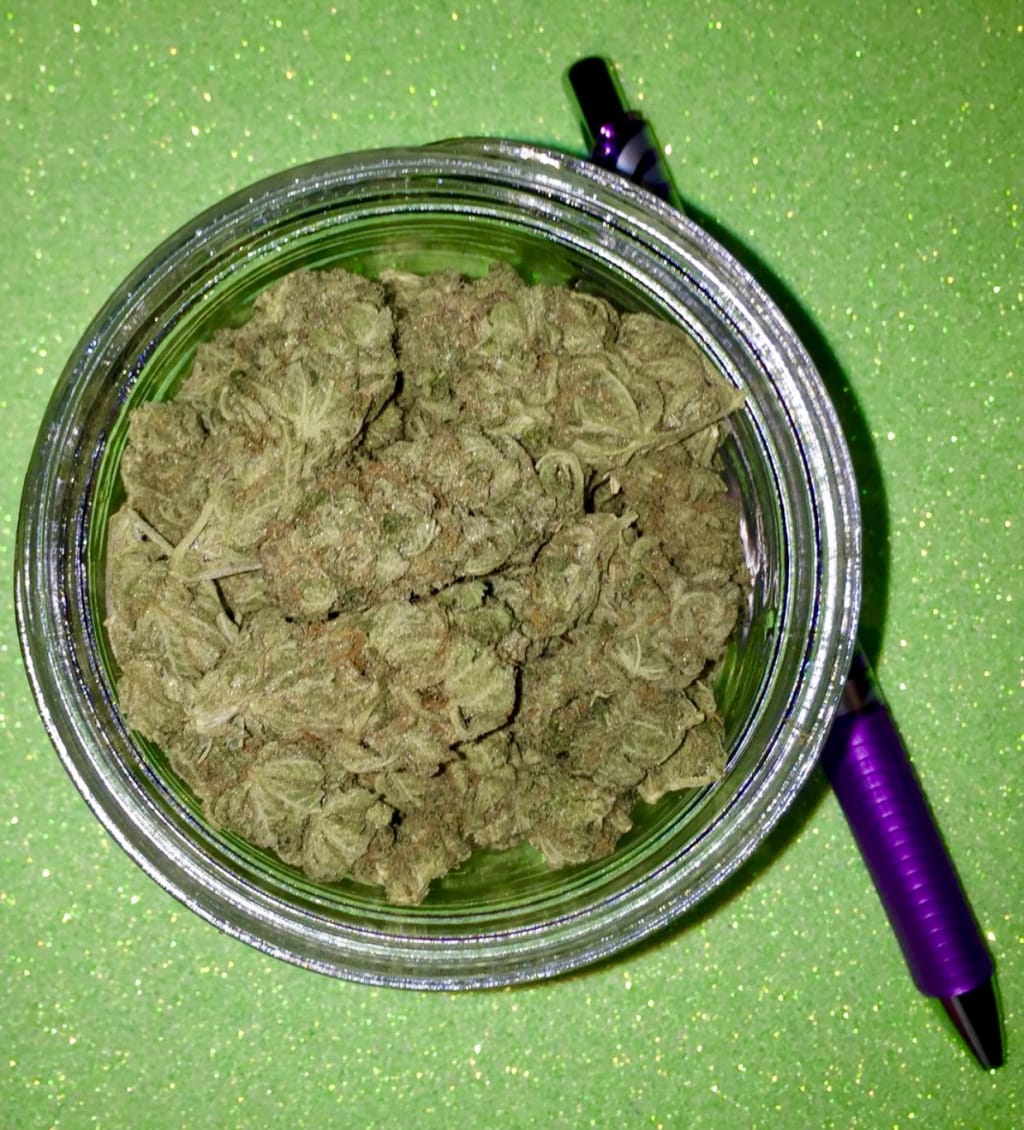 Hello, my name is Amber & I am a stoner. Marijuana motivates me. It keeps me on my toes. My daily routine includes drinking about a half a pot of coffee & smoking several tokes of marijuana while I think about the responsibilities I need to take care of during the day ahead.
I work one week on, one week off as a registered nurse. December 1, 2016 marks the one year anniversary of the start of my position. By the end of the year, I will have worked six of the 11 holidays observed by the state, including Thanksgiving & Christmas. Prior to this position, I worked for a hospital for three years after completing a 2-year nursing program back in December 2012. While I was in the nursing program, I worked for the advertising department of our newspaper until the final semester of the program, when I decided to focus all my energy on completing the program.
For the Love of Marijuana
There are many aspects of marijuana that I love. The smell of it, the feel of it, the taste of it, and the high of it after you smoke/eat/drink it. It elevates my mind. One of my favorite things to do is listen to music while smoking a big fatty or a few packed bowls. There are no dispensaries where I live, yet. However, I do have a few good friends that always have the hook-up when I am looking for it. Thanks, friends.
Marijuana is a natural herb that does not cause the many side effects that can occur when taking certain medications used to relieve stress, like antianxiety/antidepressant medications. It can be medically used to treat several different health conditions like stress, dull pain, glaucoma, nausea, anorexia, PTSD, epileptic seizures, etc. Can it cure cancer? Come on, Bill Nye & the like, don't you have the technology to figure it out? Do better for the human population? For the generations to come?
Promote Marijuana
All these commercials on TV aimed at promoting alcohol consumption. Always with the reminder to drink responsibly. Alcohol has the potential to kill anyone and/or destroy the lives of many. Same with tobacco, perfectly legal & can be purchased anywhere.
I've been smoking marijuana ever since I was 14. I've been familiar with it my entire life. My dad was such a hippie. He had all the greatest music & always had marijuana. He lived a great life. He had six children. He was a father, provider, chef, son, uncle, brother, friend, etc. He taught me how to make pizza. How to be a tomboy. He taught me to set goals to travel the world. I've got plenty of travel experiences, more than enough to write a book.
I know many people who have died with alcohol being a factor. There's too many to put down on paper & it's too emotional to put out there for everyone to read.
On a Marijuana Mission
My mission in life is to normalize the use of marijuana. You can easily find an alcoholic beverage in any grocery store, gas station, bars, casinos, cruise ships, etc. There are more liquor stores here than churches. There should be at least one marijuana dispensary available to purchase marijuana for recreational/medical purposes.
When consumed in large amounts, marijuana use brings me to the kitchen, music, a cleaning mood, achieve goals mode, you name it. I'm learning how to play the guitar & the piano, thanks to my best friend who is teaching me her musical ways. Always determined to learn something new & encourage others to do the same. Make the most out of life. My next article will describe a legal situation I've been in that involved myself, marijuana and surprisingly positive outcomes.
On that note, I'll leave you with a classy quote:
"The secret of change is to focus all of your energy not on fighting the old, but on building the new."
-Socrates