Make Your Fortune with Canada's Legalization of Marijuana
Cannabis investing edition #1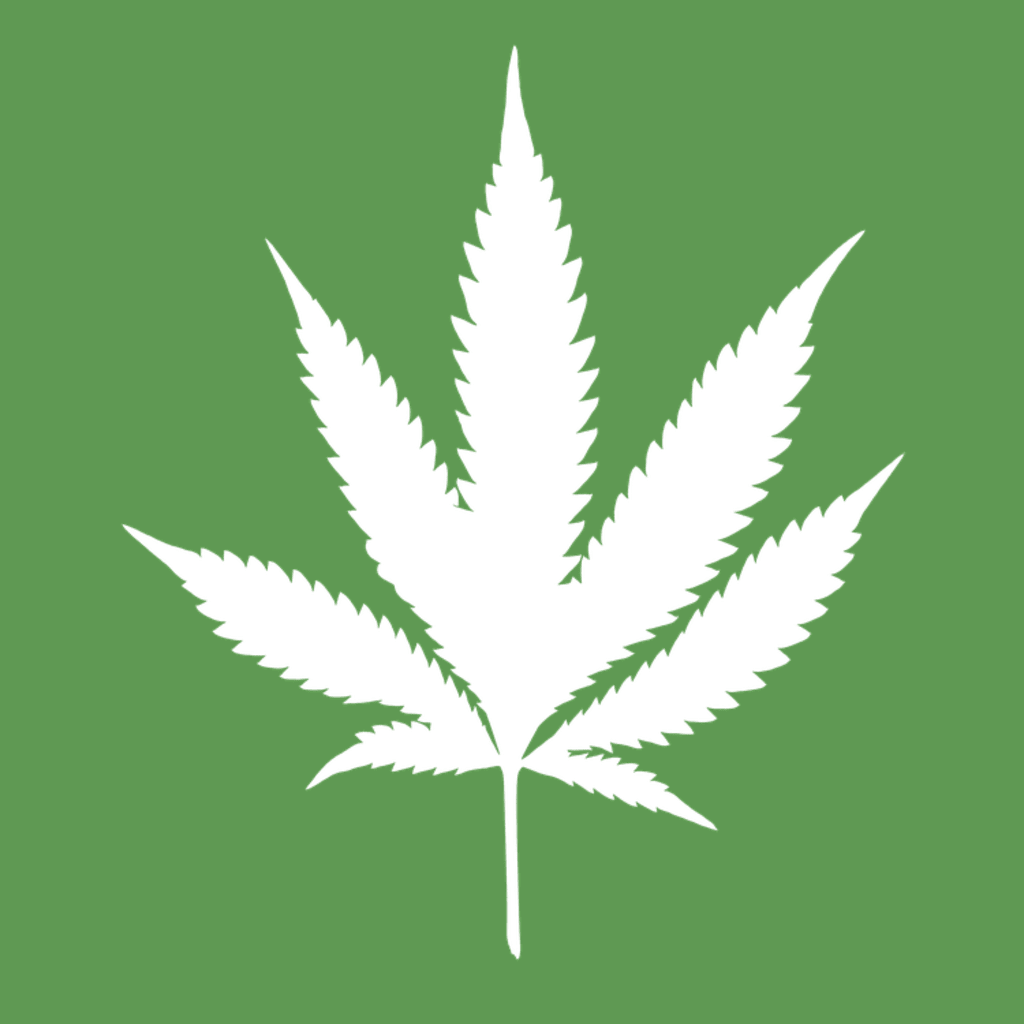 Investors have never been faced with a market which is so wide open while the market is in its infancy. We know the market in Canada and the United States will multiply by at least five times, and perhaps by 10 times or more. That is going to create many stock market successes. Picking who will finish first in this very quickly maturing group… that's extraordinarily difficult. The market has already recognized one group of winners. We're talking about the biggest Canadian producers… those who "planted their flag" not only in the Canadian market, but in the developing European medical Cannabis market. I am convinced that those companies able to establish reputable, reliable, recognizable brands will be the second, and bigger, set of winners—and most investors have not yet come to this realization. That creates an opportunity to make colossally sized gains from a new set of stocks. Brands will be so important because they've always been important to consumers. When a consumer goes to buy orange juice, he or she might have an idea of the varietal in mind… the part of the world he or she is looking to have juice from… but most likely something that is a known brand. Maybe it'll be low to medium priced juice. And as our consumer moves up the value chain, brands become even more important. That brand is what tells consumers what to expect from the product. At the very high end, the way people plan their Investor's Report to Cannabis is no different. People will want different types, or at least different effects. But they will come to depend on brands to tell them what to expect, rather than having to become a Cannabis guru. The companies that realize the importance of branding and have chosen to build their brand where consumers are choosiest of all: Medical Cannabis. Consumers who currently have to ask their doctors or quiz overworked retail associates at a dispensary to find the right mix of THC and CBD can count on their brand to get exactly what they want every time they buy.
The Canadian medical Cannabis market alone is expected to grow to $1.2 billion by 2020, according to Canadian health authorities, and the total market, now recreational use is legalized and regulated, could reach $22.6 billion, studies say. This is the closest thing investors will see to a modern day stock mega boom anytime soon. Those huge numbers hide the fact that this market is a still in its infancy, because marijuana is not yet legal at the federal level in the United States.
Now that Canada has federally legalized Cannabis coast to coast, there is a pot stock boom that will make many millionaires in a very short period of time. Inside this book I have picked five reputable Cannabis companies that stocks should be very lucrative for investing.
This is the first time such a large, developed democracy ended marijuana prohibition for both medical and recreational uses coast to coast.
There is no mistake: The legalization of Cannabis nation wide in Canada is a Historic moment. It signals that the marijuana legalization trend has started in a big way.
I believe that in many major economies marijuana prohibition is going to be all but over.
The remaining question is how long until other countries will continue to ignore the huge market size that would otherwise drive new revenue growth and opportunity.
Canadian Cannabis Market is the second-largest individual market for legal Cannabis in North America behind California, according to Arcview Market Research and BDP Analytics.
October 17, 2018 the federal Cannabis act came into effect and made Canada the second country in the world, after Uruguay to formally legalize the cultivation, possession, acquisition and consumption of Cannabis.
Now almost a year after legalization and 100 of millions have been purchased for recreational use, not including the huge profits from the medical marijuana boom. Now, Canada has had a well-established Cannabis community that has existed for decades.
In 2014, there were about 8,000 medical marijuana patients in Canada. By the end of 2016, that number had jumped to 130,000. So, it already has profitable Cannabis companies servicing the medical needs. Of course plenty more companies are jumping in now that recreational marijuana is legal. You still want to be careful who you invest with—that's why its best you keep reading.
"When Laws Pass… Stocks Soar"
October 17, 2018, was a pivotal day for the Cannabis market. That's the day the capital, Ottawa, revealed everything is going according to plan, and the country's parliament and Prime Minister Justin Trudeau act as they've said they will, we're looking at full nationwide medical and recreational legalization country wide. Uruguay's legalization aside, this'll mark the first time a fully developed economy has gone for full legalization. Remember, even in the famously Cannabis-friendly Netherlands, use is simply decriminalized—tolerated. The news sent pot stock investors into a buying frenzy, sparking huge gains in many of the sector's best stocks. In fact, at least four such companies posted gains of 11 percent for the single trading day. But the gains we saw that day are nothing compared to what's coming once all of North America goes fully legal.
Remember the pattern: When laws pass… stocks soar. You see, there's a good chance major hiccups in the ongoing rollout will be avoided because Trudeau and the Liberal Party wholeheartedly back the idea of legalization. Trudeau believes doing so will bring money into the government instead of letting it go to criminal aliment. The Liberal party have been taking their time with phasing in recreational marijuana, to the chagrin of adult pot enthusiasts. But Trudeau says he sees "the importance in doing it right." And so far the roll out has been great, and investors are thrilled with the opportunity. There has also been a surge in law enforcement raids at unlicensed marijuana operations of late. If you read between the lines, these raids are good news for legal businesses and their investors. The Canadian law enforcement cracking down on illegal dispensaries reinforces the legality—the legitimacy—of those businesses that are or soon will be properly licensed to dispense marijuana. It seems that market interest is only barely starting to catch up with what forward-thinking weed investors have known for some years: that legal marijuana's rise will not be stopped anytime soon.
Here's just one example… baiting the "crowd" As recently as 2013, legally sanctioned "medical marijuana" was worth about $1.5 billion in sales. But in 2017—when more than half the states have some form of legal medical or recreational use laws—the cannabis sector is worth $6.7 billion. And it will be worth $35 billion by 2020… and $100 billion by 2029. That represents huge, long-term profit potential for investors on the front line right now. There's been a new development, though, that demonstrates the mainstream's acceptance of legal marijuana—and makes it easy to tap into the upside here. Even better, it represents a massive leap forward in the credibility of the entire Cannabis sector—irresistible bait for the "crowd" who are going to pour in and boost early investor profits.
Cannabis just joined the ETF game. April 6 marked the historic launch of the Horizons Medical Marijuana Life Sciences ETF (TSE: HMMJ) on the Toronto Stock Exchange. This first-of-its-kind fund is composed of 14 Canadian and U.S. Cannabis stocks.
A marijuana exchange-traded fund offers a "one-stop shot" for broad sector exposure. What's more, it can limit losses and maximize upside, and, therefore, it offers one safe way to play the $6.7 billion North American Cannabis market. ETFs help protect investors through diversification that offsets losses from single stocks – after all, some marijuana stocks can be volatile.
But there's also plenty of "upside volatility." I've seen individual weed stocks across the market zoom as much as 1,016%, 630%, 243%, 182%, and 159%.
I'm expecting a fresh round of gains to come in, thanks to the revolutionary development in Canada that's been implemented.
However, sorting through the potential Cannabis winners (and losers, of which there will be plenty) can be a daunting task for any investor.
Aspect of this market, literally examining hundreds of potential companies. There are five companies—that have the potential to make investors the wealthy gains. Investors who grab these stand to potentially make a fortune—I'm talking the kind of money that turns a tiny stake into seven figures or more.
I have very strict criteria about which ones I am willing to recommend. Ultimately, I've narrowed it down to what I believe are the five best companies—bar none—to invest in the exploding Canadian Cannabis market before all of North America goes legal.
Some of these companies have already soared to triple-digit gains in the past six months. But based on my research, these companies have the potential to soar much higher in the near future.
Even if they don't take off on their own—which I find hard to believe—there will be another way you can profit.
You see, once legalization takes hold of North America, dozens of already established firms—in the tobacco industry, in agriculture and irrigation, in pharmaceuticals, in technology—are going to want to jump in without hesitation.
The most logical move for these big fish will be to go on a buying spree and snap up smaller firms that already have expertise in a particular segment of the market (in edibles, pharmaceuticals, etc.).
It's entirely possible that within a few short years, we will see a robust period of market consolidation. And if that happens, investors who buy into the best small Cannabis players now are going to be richly compensated. All of my favorite Canadian Cannabis companies are Tier Three microcaps. That means these stocks are more risky and volatile than what you'll find in at companies in the larger, better capitalized tiers. They also represent by far the greatest potential for growth. These are the ones that get frontline investors onto the ground floor and into position to become Marijuana Millionaires.
Pot Stock No. 1:
To succeed as a small company with big ambitions, you need the right mix of compelling product strategies backed by experienced management teams and a potentially large target for market opportunities. That's the only way you'll be able to attract the kind of investor interest—and financial backing—to transform a vision into a full-fledged, Cannabis-focused business.
Vancouver-based InMed Pharmaceuticals Inc. (OTC: IMLFF) has all of these factors in its favor and looks set to emerge as a leading light in the emerging Cannabis market. InMed is one of the most innovative biotech companies I've ever seen; this firm's business model is based on a simple belief: that Cannabis has unique and valuable medical properties… specifically, that it can reduce the key factors that lead to inflammation.
There are literally over 90 "healing" Cannabinoids in marijuana that could be used to alleviate symptoms of hundreds of diseases. This company has developed a proprietary system, the only one of its kind in the world, that identifies these healing Cannabinoids and then matches them to the various diseases it can help alleviate. So this is incredibly useful technology. It could save literally millions of dollars and years of time developing life-changing therapies.
For more than two decades, InMed has been focusing on what it calls an "Intelligent Cannabinoid Drug Design Platform." The firm has been testing pot's impact on various genetic maladies, in addition to those that lead to inflammation.
For example, InMed is testing a cure for epidermolysis bullosa (EB), which are a group of genetic conditions that cause the skin to be very fragile and to blister easily. The painful—and sometimes lethal—condition currently has no cure. Patients apply bandages and hope for the best. InMed's scientists discovered that Cannabis can stop the inflammation that effects the top layer of skin (the epidermis) to separate from the layer underneath (the epidermis).
The firm is developing INM-750, which is applied as an ointment and has produced strong results in early trials. That has led the companies research team to explore treating other sources of inflammation. This is a huge unmet need. Allied Market Research predicts that sales of anti-inflammation products will reach $106.1 billion by 2020. Current treatments for inflammation are often only partially effective, and no firm thus far has developed a Cannabis-based solution.
InMed is also targeting glaucoma with its CTI-085 drug. Glaucoma affects more than three million Americans, and 10 percent of those sufferers will eventually go blind.
As we said earlier, InMed has lined up an impressive leadership team. CEO Eric Adams has been helping fund and nurture biopharma firms for more than 25 years and was previously chairman of BIOTECanada's Emerging Company Advisory Board. While Adams handles the business end of InMed, Dr. Sazzad Hossain is the firm's founder and chief scientific officer. He was a senior scientist at the Biotechnology Research Institute of National Research Council Canada. And at Xenon Pharmaceuticals in Vancouver, he oversaw a research team focused on pain, inflammation, and cardiovascular diseases.
InMed's research team isn't just interested in the interaction between Cannabis and genetic maladies. They are interested in the genetics of Cannabis itself as well. Over the past couple years, they have been developing a unique database of Cannabis bioinformatics, and plan to start helping other medical research firms advance their own understanding of the properties and curative abilities of marijuana.
InMed also aims to develop purified phytocannabinoids, which are extracted from the Cannabis plant. The firm is reengineering the plant to develop strains that are free from by-products and impurities that can emerge in a typical extraction process. Scaling up this process will enable InMed to sell these highly valued phytocannabinoids to other medical firms.
Like many young Cannabis-focused firms, InMed is pursuing several paths to success, although over time, it will likely pursue its focus to the most promising paths in terms of Cannabis research.
In March, Forbes called InMed "more than just another Cannabis company," one whose drugs could generate six billion dollars a year in revenue.
InMed was positioned for success even without full Canadian legalization. Now, it's hard to even imagine how much additional business will be available to them now legalization is here.
Pot Stock No. 2:
The first firm to establish a strong base of business in a fast-growing market can reap major benefits. Strong market share, economies, of scale and strong profit margins are the usual end result.
Recreational legalization is great news for Canopy Growth Corp.
(OTC: TWMJF), which will clearly have a first-mover advantage. The company already has the largest market share of the country's medical legal cannabis market (at 25%) and plans to dominate the recreational market as well.
It's done so well that the Toronto Stock Exchange (TSX) made Canopy the first marijuana stock on its exchange, allowing it to use the name "WEED" for trading.
In March, the Smiths Falls, Ontario-based grower agreed to be included in the prestigious S&P (Standard & Poor's)/TSX Composite Index. It is the first weed-related business added to the index.
I like Canopy because it excels in two important areas things that are key to the growing Canadian Cannabis market. The first thing it does really well is research and development. No other Cannabis company comes close to them in terms of R&D. They have the most modern, scientifically honed and data-driven growing Cannabis operation in the industry. Much of it is grown indoors in automated, state-of-the-art, climate controlled spaces. And their facilities are massive—maybe the largest in the world at this point. The second thing I love about them is their leadership is very savvy at strategic acquisition. To be clear, a growing market will invite ample competition. In response, Canopy Growth is sharply boosting its production capacity.
It has been gobbling up some of Canada's best-known Cannabis companies in an effort to create a single online marketplace—one capable of selling everything from medical marijuana and edibles to Cannabis oils and seeds for home-grown production. Canopy has thus far snatched up North American rivals such as Mettrum Health Corp., Bedrocan, and Tweed. All of these had a strong reputation among medical marijuana users. For example, in 2016. Bedrocan alone boasted a base of more than 20,000 medical marijuana users.
Those deals helped push Canopy's 2016 sales to $12.7 million (CAD).
In April 2017, it announced the purchase of Saskatchewan-based rTrees, which has a 90,000 square-foot indoor growing facility. The site also has room for an operation more than 300% that size. As fertile as the Canadian Cannabis market is, it's not as simple as opening a retail storefront or a mail-order operation. The firm already grows its own pot and has developed deep ties with the medical community. "Tweed," one of Canopy's brands, is housed in a former Hershey's Chocolate factory. By the company's count, it has met with more than 10,000 doctors to discuss the merits of medical Cannabis.
Canopy is a leader in the production of a range of Cannabis oil extract, a key by-product that is used to make pot edibles. This fast-growing niche is almost as large as the smoking category in Colorado and is that large in Canada as well.
The focus is on quality as much as on quantity. Canopy Growth has partnered with DNA Genetics, a Dutch firm that is consistently ranked as producing the industry's most coveted strains of pot. The two firms intend to combine their production and research know-how.
Canopy Growth has always looked to spread its presence around. For example, it bought a 33 percent stake in CannScience Innovations Inc. (CSI), which plans to build a base of patents around THC extraction processes, ways to produce standardized products, and new formulations that can be used in medical and clinical setting.
And the firm is venturing into global markets such as Australia, which recently legalized medical marijuana. Australian start-up AusCann will use Canopy Growth's expertise as it launches a major new growing facility. Canopy gained a 16 percent stake in AusCann as part of the deal.
The firm is well capitalized, with roughly $15 million in cash on the books. Quarterly sales now exceed nine million dollars, and the firm is now burning less than three million dollars per quarter. Look for that figure to shrink as sales rise higher.
With Germany looking increasingly likely to expand Cannabis legalization in the near future, Canopy announced its plans to acquire German pharmaceutical distributor MedCann Pharma and Nutraceuticals.
With a highly experienced leadership team, led by Dr. Pierre Debs, MedCann has established itself as a leading Cannabis importer and distributor within Germany, where the Cannabis industry still relies solely on imported products.
Remember: Canopy has the largest share of Canada's medical Cannabis market and plans to lead the recreational market as well.
Pot Stock No. 3:
Aurora Cannabis Inc. (OTC: ACBFF) sells Cannabis and Cannabis derivatives, chiefly Cannabis oil, and operates out of Vancouver—and it's only been around since December 2015. But this dispensary is already making its mark in the Cannabis market. In fact, I call Aurora the "Amazon of Cannabis"
You know how Amazon.com Inc. has those giant distribution facilities? Well, Aurora has similar square footage for growing, cultivating, and harvesting several different types of medical marijuana… and it's continually looking to increase it.
It all started with a 55,000-square-foot grow facility in the foothills of the Canadian Rockies. Now with the completion of Aurora Sky, an 800,000-square-foot facility in Ledoc County, Alberta. In addition, Aurora announced in early 2017 that it was buying bankrupt Peloton Pharmaceuticals. As such, it will take over Peloton's 40,000-square-foot facility in Quebec that is already complete. But it's Aurora's web-friendly, online infrastructure that truly sets it apart.
It's made the process very simple for patients to register, shop, and get products delivered to their door. You just click a few buttons on your computer – and everything is sent to you in a private white box. There's no red tape, no waiting in line, no bureaucracy to deal with.
You never even have to speak to anyone if you don't want to. And their distribution network is a work of art. Even Amazon CEO Jeff Bezos would be impressed.
The Canadian government has approved Aurora for the sale of Cannabis oils, which only happens after a firm passes a very stringent set of protocols.
Aurora also acts as a referral source for Cannabis doctors. This is good business for Aurora and for the doctors.
This has been critical because many doctors are remain uneasy about the ethics of medical marijuana or aren't completely convinced it is in fact, an effective treatment option. These represented the biggest barrier for the fledgling Canadian Cannabis companies. By creating essentially a weed-friendly doctors database, Aurora helped overcome that barrier.
FROM AURORA'S WEBSITE: HOW TO PRESCRIBE MEDICAL MARIJUANA

Signup Create an account. This will grant you access to our Physician's Portal with exclusive materials and information on how Aurora works with you to, help patients in need receive their medicine.

Once we have verified you as a practicing physician we will send you a welcome kit. Find information about medical marijuana, prescribing rules in your Province, and how Aurora works to create the best possible medicine for Canadian patients. Register Patients Once verified as a practicing physician you will be able to fill out our online medical documents. This is a quicker and simpler process than completing the printed forms.
It pays in pursuing Canadian marijuana dispensaries to find the companies that have a unique niche that they can exploit now, to maintain solid growth within the medical marijuana sector. But you also want one able to scale up and dominate their niche now Cannabis is legal in Canada.
Pot Stock No 4:
Supreme Pharmaceuticals Inc. (OTC: SPRWF) is the only grower operating a business-to-business (B2B) model. Instead of retailing its product, it sells to other companies that then sell into the regulated retail market. Supreme is the first to occupy this space, making this a pure growth-based Cannabis stock.
As of recently, dispensaries were getting their weed both from licensed growers like Supreme as well as local, unlicensed growers. Smaller, independent growers may never be crushed so much as contained, but exploiting the advantages of unfair pricing and lack of regulation is fading.
You see, these unlicensed competitors now are in the Canadian law enforcements crosshairs judging by the dozens of early 2017 raids. This caught so many marijuana advocates by surprise that unwarranted concern started to spread that PM Trudeau would not keep his pro-legalization campaign promises, which was not the case. Supreme, meanwhile, is fully legal and doesn't have to worry about law enforcement raids. Instead, it's focused on national distribution funnels and long-term contracts. These keep prices stable for retailers and help them to manage their profitability more accurately. Also, Supreme offers recognized brands of weed and will "white label" as well. That means that any retailer who wants to sell his or her own "house" brand, can buy weed from Supreme, and call it whatever they like. Supreme is only interested in the sale of its Cannabis, not consumer branding.
That strategy also means it won't have to deal with additional advertising costs as the market expands, because it won't have to worry about branding. Retailers bear that expense.
Supreme's primary growing is carried out by its subsidiary Seven Acres. The name refers to the actual size of the "footprint"—342,000 square feet of grow space—its greenhouses occupy. The company is located northwest of Toronto near the banks of Lake Huron, a short drive to Detroit.
Because of its proximity to the Great Lakes, it can ship by boat, saving on shipping costs and maximizing margins.
Also, its proximity to large urban areas in the US means, the company can benefit from medical marijuana "tourism" today and from the recreational variety soon. In late June 2016, while waiting on its dried marijuana sales license, Supreme made its first sale of six genetic strains of its production. That's an encouraging indication that the firm has a sharp sales team and that its product is stirring interest in the market.
If you can access the Canadian Securities Exchange, the stock has often been far more liquid than OTC in the United States.
But if you buy OTC, don't worry. This is a long-term hold, so once you get in, you can hang on until the stock gets big enough for financial players to start buying in, raising the volume and the price.
Pot Stock No. 5:
OrganiGram Holdings (OTC: OGRMF) is another of a bunch of licensed growers and distributors in Canada. Its unique selling proposition is that it is also a certified organic grower. Considering the current and future markets, this makes a good deal of sense. Because growing organic eliminates potentially dangerous synthetic and chemical pesticides, it's a big advantage for a lot of sick and otherwise health aware users. At full capacity, the Seven Acres Greenhouse will produce 50 million grams of output every year. Based in New Brunswick, Canada OrganiGram is one of the few Atlantic-side growers. Western and Pacific-region growers enjoy the benefit of more moderate year-round weather trends conducive for growing. But its location in Atlantic Canada is close to Quebec, Nova Scotia, and Prince Edward Island – gives OrganiGram access to a blooming network without any strong competition. It has also made significant inroads with the first-responder and veteran communities. New Brunswick borders the U.S. Northeast. This is important because several U.S. states on the Eastern Seaboard either don't support medical marijuana or are far from legalization, let alone legalization of recreational Cannabis. Patients needing it have the option of finding a supplier on the internet. Gone are the days when marijuana users had to settle for a mere bag of "weed." Today, Ivy League-trained botanists labor to produce exotic strains of Cannabis for the discerning consumer. Here are some the distinction and subtleties surrounding the world of weed.
Indica—These strains are said to produce a heavy, relaxing effect and are most popular with nighttime and evening users.
Sativa—is associated with an "uplifting, alert effect." Preferred by
daytime users.
Terpenes—Are found in many types of plants and flowers. These organic compounds produce the various aromas and flavors in marijuana.
Hybrid—Are a genetic cross between two or more strains of cannabis. The resulting strain can be balanced between Sativa and Indica, or could favor one strain over the other.
Whole Bud—Refers to dried marijuana in its natural form.
Source: OrganiGram website: https://www.organigram.ca/products/
Now recreational users have the ability to buy there too. Medical Cannabis tourism is already a big industry, exceeding $100 billion, and recreational is expected to follow. There are few places lovelier than the eastern coast of Canada, especially in summer.
According to figures from Mash Medical Global Healthcare Services, more than 20 million Americans will look to go abroad for medical therapy of some kind. This company is delivering on its potential, OrganiGram saw increasing sales and positive cash flow by its second quarter as a publicly traded firm. That is significant for a young, growing firm in any industry.
OrganiGram also has peeked the interest of major Canadian financial player Dundee Securities, which bought $10 million worth of special shares from OrganiGram in June 2016.
The stock was temporarily hurt by the Canadian government's February 2016 law that allows medical marijuana patients to grow their own Cannabis. However, OrganiGram rebounded to 52 week highs within a couple of months. That's impressive staying power.
Also impressive is the willingness of its corporate officers to bet on themselves. In early 2017, CEO Denis Arsenault acquired 50,000 shares of the stock on top of what he already owned.This came in the midst of a large-scale product recall, which OrganiGram handled well by most accounts. The dispensary garnered praise from analysts and investors for getting out in front of a potential issue. OrganiGram voluntarily recalled product after traces of two non-approved pesticides were found. Harvests since the issue have shown no additional presence. OrganiGram also quickly offered customers account credits worth 100% of the tainted products' value.
That didn't stopped an opportunistic Canadian law firm, unprompted by any actual customers, from petitioning the courts for class-action lawsuit.
Arsenault stayed visible throughout, proclaiming "there is very little exposure going ahead." Like Aurora, OrganiGram trades more often on the TSXV market if you want to buy directly and play the Canadian dollar as well.
Remember, the market cap on this company is only $310 million (CAD). With stocks at this phase in their life cycle, you need to be patient and watchful. I don't mean check it every day. But do a review when it reports its quarterly numbers. If it continues to grow and looks like it's managing its growth well, stick with it.
The hope is that the company gets large enough to where you will see More big company interest, which will help boost its value. That's the bet, and OrganiGram has positioned itself with the odds in its favor.
Some Last Thoughts There you have it. Five players to consider in the growing, $22.6 billion market for legal weed in Canada before its next rising surge. You don't even have to risk much in terms of money to realize huge gains. Although quadruple-digit gains aren't exactly commonplace in the stock market, these stocks have that kind of life changing potential.
Several US states did vote to legalize cannabis on Election Day 2016—and created a huge windfall for tiny pot stocks. On Nov. 8, voters did so with eight states passing pro-marijuana laws, including some for recreational use. And the payoff has been colossal
Some marijuana stocks absolutely exploded.
So I congratulate early investors for going with their gut feeling, being bold, and making the move to invest in Cannabis.
A lot of investors stood on the sidelines the first round. Perhaps you were one of them. But that's OK because Canadian legalization is just getting started.
Again: When laws pass—stocks soar. Please keep that phrase into your brain… because I sincerely don't want you to miss out as these pot stocks take flight.
Cannabis is out of the shadows and becoming more mainstream by the Day and Canada is leading the way.
You might as well take advantage from the wind of change now, before it becomes a missed opportunity.
Before it becomes Hindsight is 20/20!!!
NOTE: I am not a broker, dealer or licensed investment advisor. No person or company listed here should be considered as permitted to engage in rendering personalized investment, legal or other professional. Therefore if you choose to contact anyone listed here, such contact, as well as any resulting relationship, is strictly between you and them. You should be aware that investment markets have inherent risks and there can be no guarantee of future profits. Likewise, past performance does not assure future results. Recommendations are subject to change at any time. The author or publisher is not responsible for errors and/or omissions.