I Tried the High Times Cannabis Cookbook. Here's What Happened
If you're a big fan of edibles, the High Times Cannabis Cookbook is a must-have.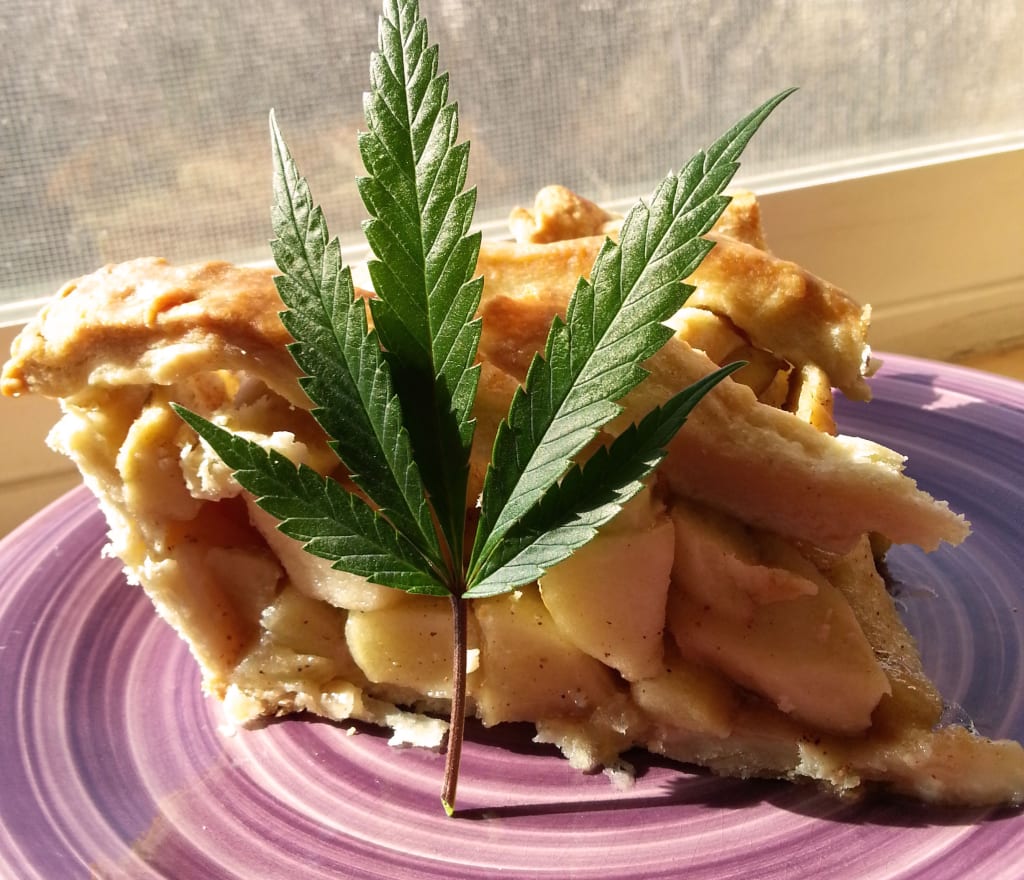 In 2019, I'm no longer afraid to say it—I smoke a ton of weed. Well, maybe smoke isn't necessarily the right word anymore, so let me rephrase that: I consume a large amount of THC. After all, smoking weed is SO 2018. I think it's important to switch up your methods, especially when you're looking at it from a health standpoint. Smoking weed isn't necessarily conducive for your health, but intaking it in other ways is.
The way I look at it is, I made the transition from prototypical stoner to cannabis connoisseur.
While I'll always have an affection for traditional flower, my weed pallet has evolved, and it has really opened my eyes up to the true potential of the plant. I've learned to consume my cannabis in a variety of ways, whether it be courtesy of tinctures, CBD oil, or even dabbing; but my favorite, hands down, has to be edible consumption.
First, I started buying all of my edibles, but that started to get rather costly. Some of these items would end up costing me upwards of $40, and once my edibles tolerance (yes, that is a thing) shot up, this started to become unsustainable.
So, I decided to take matters into my own hands. I looked up a few recipes for brownies and other sweets online, but after eating so many expensive candies, cookies, and brownies, I realized I also wanted something a bit more savory. I wanted meals, not just snacks.
I then remembered a story about the infamous High Times Cannabis Cookbook. Someone at my dispensary once told me that they purchased the cookbook for the same reason I needed it—they were sick of paying retail prices. So I snatched the book on Amazon, and dove right in. Needless to say, it's been quite the wild ride.
Right off of the bat, I found an interesting tidbit in the cookbook from High Times magazine. In the introduction to the guide to cannabis-infused cooking glory, author Elise McDonough gets into some of the history of edibles. Apparently, their roots go even deeper than the actual act of inhaling herb. According to McDonough, in ancient times, most cannabis consumers ate their marijuana for its holistic benefits. One of the oldest cannabis recipes is called bhang, a mixture of milk, almonds, garam marsala, and cannabis, and actually comes from ancient India. There were other prevalent examples, but I've actually heard of bhang before, so learning a little about its origins was pretty enlightening. It also gave me an even greater appreciation for eating my cannabis, considering I always thought of "smoking," as its traditional method of consumption. The introduction also went into some of the logistics of cooking. It talked about things like cooking safety (yeah, there's a lot that goes into it), what to expect when you're actually ingesting the edibles, potency, flavors, terpenes, and more. It also helped serve as the ultimate guide to edibles dosage.
When I got to Chapter One, I got to learn a little bit about the basics of cooking with cannabis—a lesson that I really embraced. Obviously, I have a little background already, but this chapter sort of served as a reinforcement for all the basic principles of cannabis cooking. The deliciously definitive guide went into basic recipes for THC oil, Cannacoconut oil, cannabutter, marijuana flour, and even cannabis-infused mayo. Essentially, it served as the backbone for all of the recipes in the book, as the true secret to cooking with cannabis is infusing the base ingredients with the plant.
Recipes from Cannabis Legends
The rest of the book served as a traditional recipe book, only with a pretty green twist. The book contains a few recipes from well-known celebrities/cannabis advocates like Snoop Dogg, Cheech and Chong, and Willie Nelson. Also, there's a recipe in there for Obama's Sativa Somosas, so if you're a fan of the native Hawaiian dish, as well as our ex-President, than you might want to check this recipe out.
My favorite celebrity-inspired recipe was Snoop Dogg's Lil' Snoop's Hot Doggy Dogg concoction—the perfect appetizer for someone who faces a constant uphill battle with the munchies, such as myself. Even if it's your first time making edibles, you'll have no problem following any of these celeb's guide.
My First Dish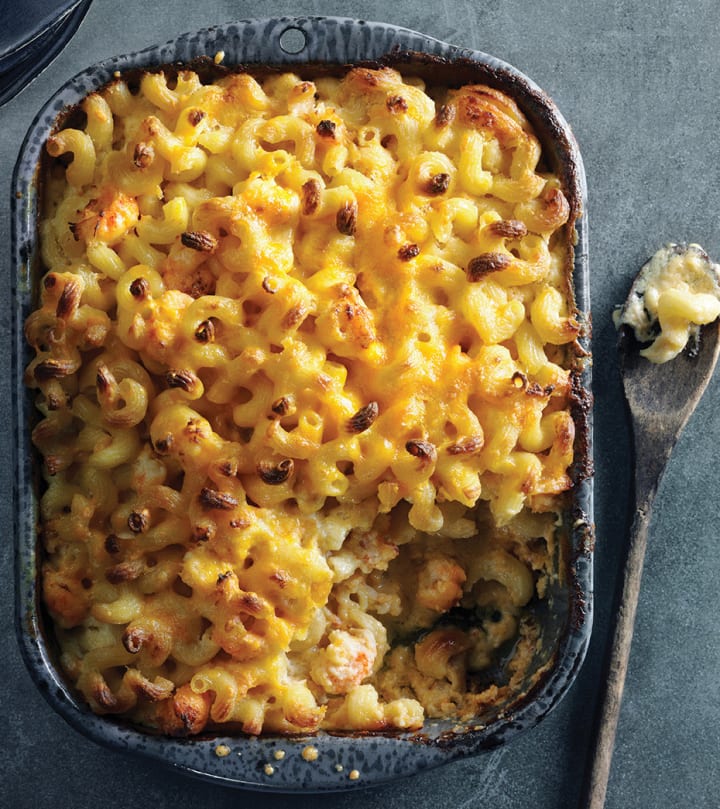 To the surprise of no one that's ever seen my physique, I'm a real big cheese and carb hound. As I went through the book, and saw the variety of color photos and recipes, I couldn't help but to hone in on the recipe for Granny's smoked Mac 'N' Cheese. The recipe itself was super simple—it was a pretty basic mac and cheese recipe. The only (slightly) difficult part was making the cannabutter, but even that was fairly simple. It was just a bit time consuming. I'm not going to go into the whole recipe now, but let's just say it contained mozzarella, cheddar, parmesan, and American (or Swiss) cheese. Needless to say, it was pretty dank. It will most certainly pique the interest of experienced cannabis cooks and novice tokers alike.
Spoiler Alert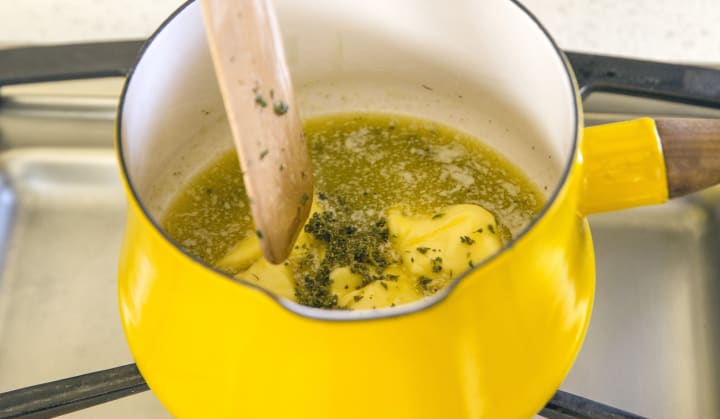 So obviously, everyone is just DYING to know what happened after I whipped up some of Ganja Granny's smoked Mac 'N' Cheese. Well, let's just say it was a pretty euphoric experience, to say the least.
Alright, I'm playing coy—I was stoned out of my mind. But, like, in a really good way. I've had some of the best cannabis edibles on the market, but this actually blew them out of the water.
I was able to acquire and maintain a very therapeutic, relaxing high, thanks largely in part to the way I made my cannabutter. First off, I decided to go with an Indica strain, which is known for its relaxing, body highs. I battle with chronic knee injuries, so I prefer to medicate with an Indica, rather than a more stimulating, mind-buzzing sativa.
Secondly, I managed to manage my dosage and potency ratio fairly well. If anything, my THC levels were a bit too high; so going forward, I'll try to monitor them a bit better so I'm not stuck in a total couch-lock high. This can only be done through trial-and-error, so the only way to do this is continuing to cook. That won't be a problem, considering how many recipes are in this title book.
Future Recipes That I'll Consider
In order to perfect my edibles, there were a few recipes I have my eye on for the future. Psychedelic spanakopita, an easy recipe for casual cooks and budding chefs alike, is first on my list. That one requires THC olive oil, however, so I'm going to have to adjust accordingly (or in other words, back to square one). Another one of the more interesting recipes inspired by stoners, Time-Warp Tamales, is up there on my to-do list, too. That one requires simple cannabutter, so that can serve as solid practice as I work away from my first recipe.
I might not be one of the most experienced cannabis cooks around, but I'm getting there. And the High Times Cannabis Cookbook is certainly helping to expedite the process.