Best Cannabis Edibles
Edibles are a discreet and convenient way to consume cannabis, particularly for those who cannot tolerate smoke.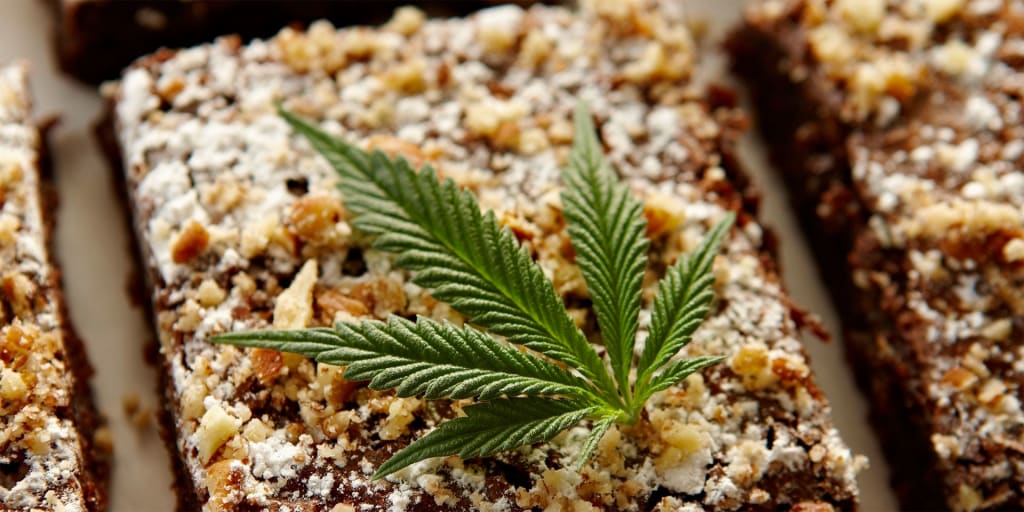 Let's get real here: you smoke joints, you get high. You like it but sometimes that good feeling either doesn't last long or it's the same old same old. Well did you ever know that eating pot will get you just as high, if not better than smoking up? For reals. Eating marijuana can give you a longer lasting high than smoking it. Eating THC gives a more psychedelic effect than smoking it. The pharmacokinetics of marijuana is absorbed by the body differently in both the cases. Also eating pot is a healthier alternative to smoking. Smoke is harmful to lung health. Whether from burning wood, tobacco or marijuana, toxins and carcinogens are released from the combustion of materials. Smoke from marijuana combustion has been shown to contain many of the same toxins, irritants and carcinogens as tobacco smoke does. For consuming edibles, you can skip the smelly and harmful lung compromising smoke while enjoying a much greater high! These are some of the many delectable treats out there that will sure to make any pothead both happy and fulfill any of their munchie cravings.
Hash Brownies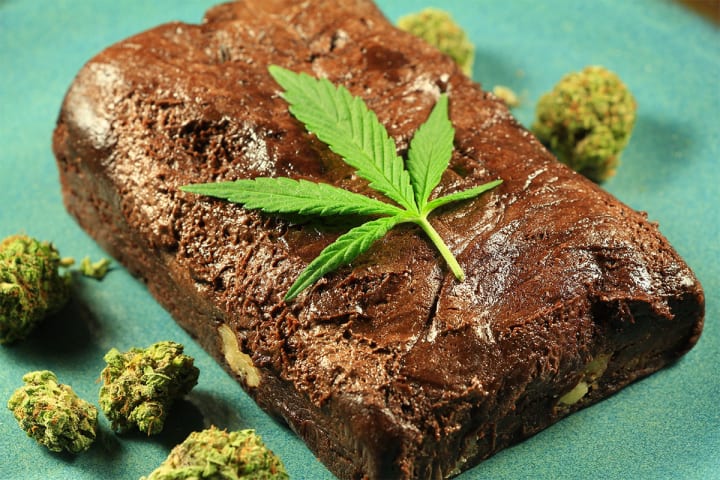 You've head about these probably more than any other edible on the planet. When marijuana is mixed with the brownie mix and cooked, you essentially get hash brownies. Hash brownies are made to get the desirable effect of being high. The word hash brownies originated from the name hash which is also known as marijuana. Cannabis butter is used in making hash brownies. It can take up to 45 minutes to feel the effects of this brownie. These are an absolute treat to your taste buds. But make sure you limit yourself to just 1 or 2 in an hour because otherwise, you can potentially get too high. Yes you can get too high, believe me it's not pretty.
Watermelon Tarts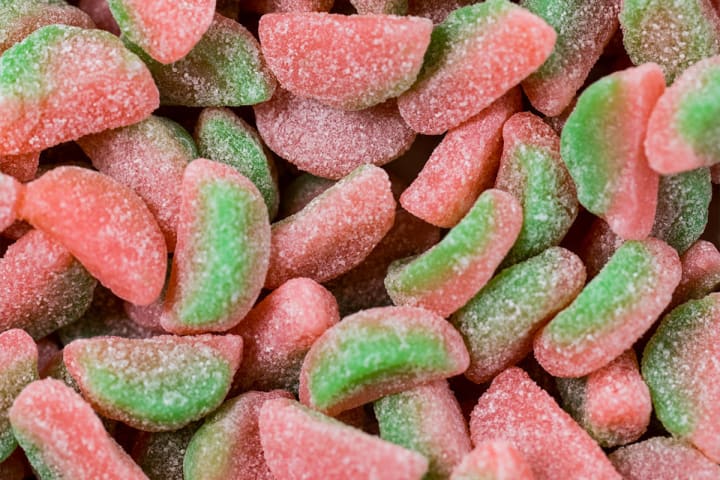 These delicious watermelon tart gummies sure does satisfy your sweet tooth. The tart sugary coating will cover up the taste of Marijuana. These tarts also usually contain standardized MMJ extract. They contain 10mg of THC per 1 piece. So it's quiet easy to control the high because the dosage in each piece only contains only 10 mg of THC. The effects are a little slower to kick in but it does give you a nice buzz. This is the reason why Watermelon Tarts are on the list of top edible candies.
Raspberry Macaroons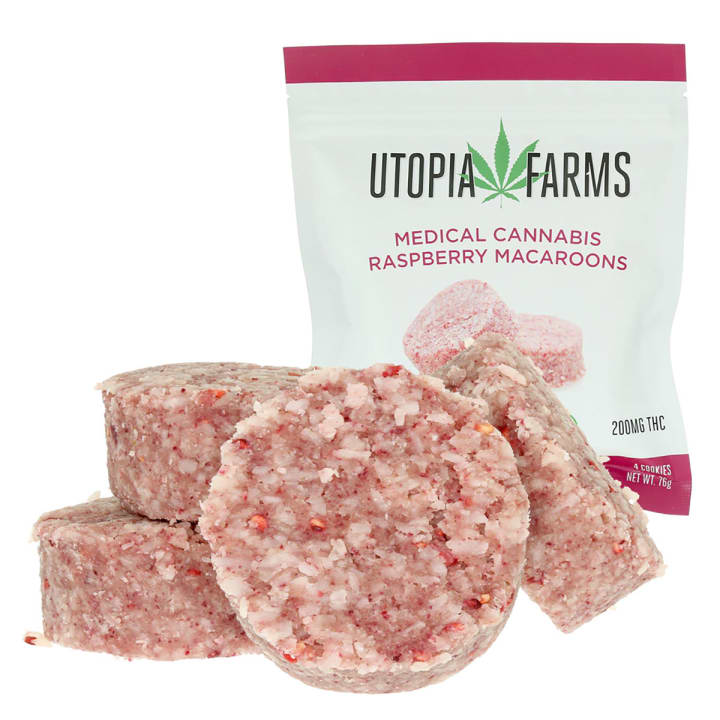 This first-place winner of the High Times Cannabis Cup, these macaroons blend both health with euphoria in each bite. Handmade in Santa Cruz, these healthy treats are raw and vegan macaroons packed with high-quality ingredients into four small bite-size treats. Each bite contains about 50 milligrams of THC and 200 mg per package. These simple yet scrumptious treats use maple syrup to sweeten, cocoa for an energy boost and cannabis-infused coconut oil for the euphoric bliss!
Honey Nut Bars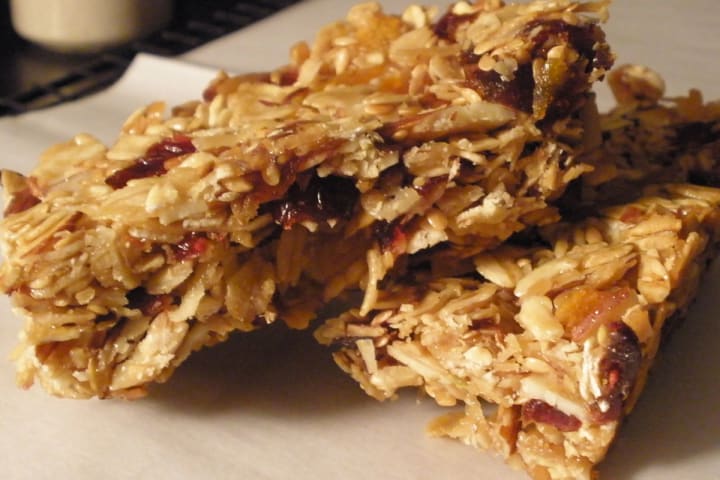 These bars are a treat to people who are looking for a healthier alternative to Marijuana edibles. It is similar to your simple grocery store bought Granola Bar but the difference is that it is mixed with THC. Honey and nuts go together like peanut butter and jelly. The healing effects of Marijuana are delivered with each bar. Eating these yummy honey and nut bars might confuse even the most health conscious pothead but don't worry these are packed with some of the most healthy nutrients on the planet. You can eat these sweets without guilt.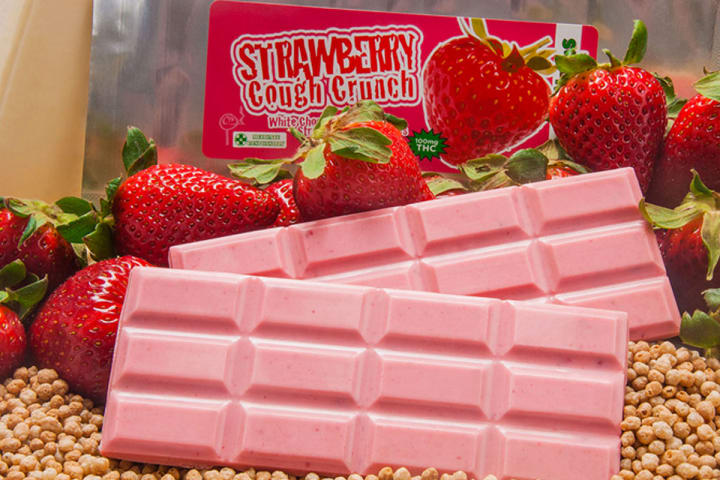 These delectable candy bars contain 100 to 200 mg THC decarboxylate hash oil infused in white chocolate within each bar. Each square of the chocolate contain only 8.3 mg THC. This will help you control your dose all day long. It claims to be one among the safest pharmaceutical grade Marijuana THC extract. Also, claims to activate 98% or more of the available cannabinoids. Strawberry Cough is a potent Sativa blend. In times of elevated stress and anxiety, it sure does help you bring a smile on your face. The strain has the potential to make even the seasoned customer cough. It is also known for its sweet smell of fresh strawberries.
Pineapple Delight Bites
These incredible creations combine dried fruits and finely ground nuts with hash-infused coconut oil to tantalize your taste buds with fresh, invigorating flavors. Using only ice water hash ensures an environmentally friendly, safe and pure product, dosed at 100 milligrams of THC for one large bite. They are a tasty and incredibly healthy treat perfect for people seeking to stay fit while getting a little high. This organic, vegan, gluten-free edible is crafted with dried fruits and nuts including walnuts, pineapple, mango, goji berries and coconut for a burst of nutrition! The powerful 100 milligram THC content per dose is advised for newbies to start with no more than one-quarter, or 25 mg, of this treat.
Mountain Man Blueberry Pie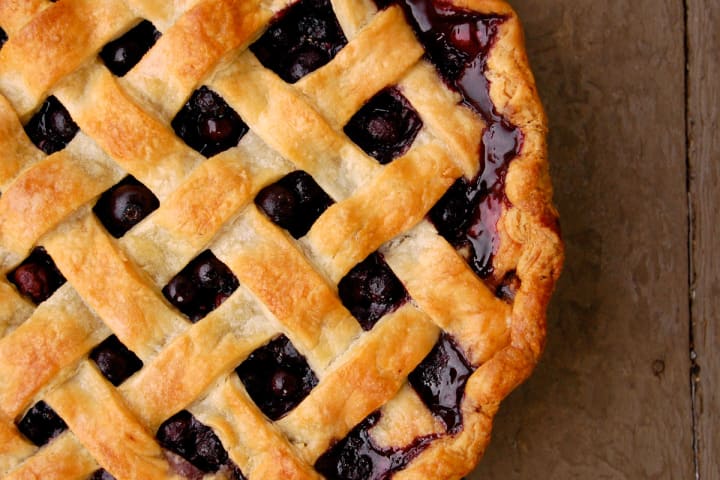 This pie is made up of simple but high quality ingredients. It is also a High Times award winner edible. The Mountain Man Blueberry Pie is a very tasty experience as well as the THC is sure to give you a good high. Heavenly blueberry pie filling is infused with THC decarboxylate hash oil and baked between the flaky pie crust topped with brown sugar. Each Blueberry Pie slice can consist of approximately 225 g active cannabis. This is a fresh-baked, medicated take sure to get you high.
Cannabis Cheese Crackers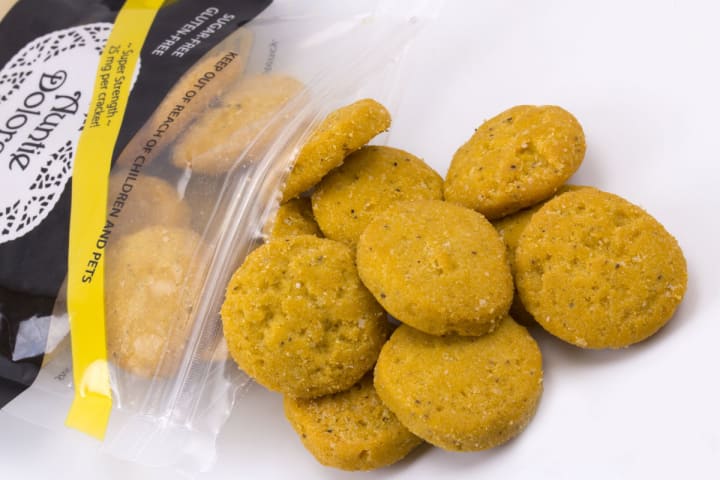 These crackers are not for a beginner. This cheese cracker is a high potency edible and is low in calories making it one edible that offers both ends of the health and high spectrum. Each package of the cheese crackers consists of the following amounts: 514 mg of THC, 18.9 mg of cannabidiol, 8.4 mg of THCA, 13 mg of cannabinol. As far as the taste is concerned, we can say that it tastes like a mix of butter, salt, cheese and cannabis with cheese flavor. It might be little difficult to chuck down the cracker without a glass of water. The taste of cannabis indicates its potency. This product is best suited for high tolerance patients. Each individual cracker has about 25 mg of THC. After eating one cracker wait for about 30 to 40 minutes if you are not sure about what it can do. It is definitely a different edible than the sweet taste ones because for the high THC levels.
Cheeba Chews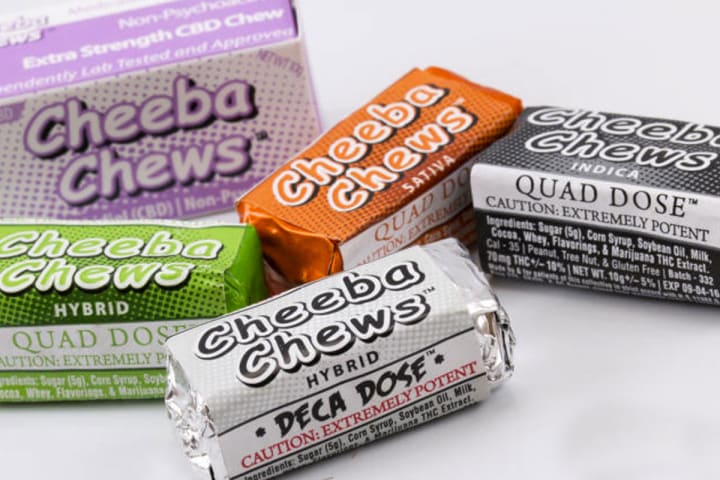 A mix of Tootsie Rolls, cannabis and mint best describe Cheeba Chews. It is a brand well known in the cannabis community. If it's your first time trying a Cheeba Chew, the recommended dosage is 17.5mg THC/single dose, or 1/4 of a Quad Dose Chew. Because there is 70 mg of THC is present in each quad dose, consuming a whole quad dose your first time is NOT recommended. With the correct dose, effects usually last between 2–6 hours. There are a variety of variants on these chews: Sativa, Indica and Hybrid. Also Cheeba Chews are a gluten free cannabis edible. Another guilt-free food to get you high.
Peanut Buddha Bar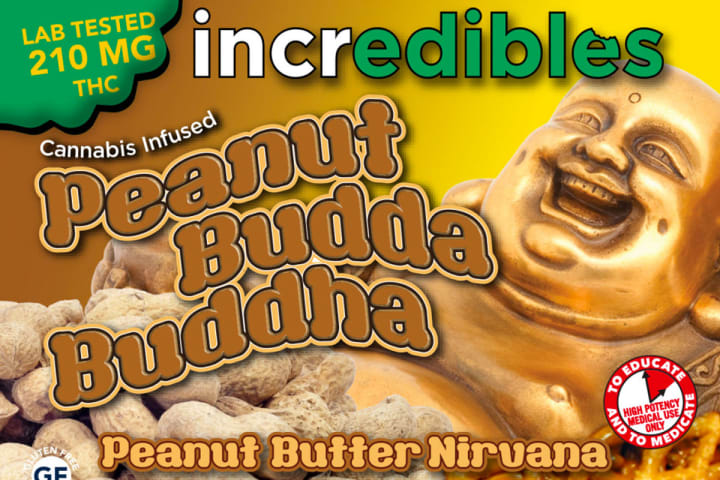 Who doesn't love peanut butter? This white chocolate, pretzels and peanut butter has activated hash oil 100mg of THC packed in each bar. The effects start to take place within 15 minutes of eating. This edible will not only take you out but will ease common body aches and pains. The the bar is made with breakable sticks like a Kit Kat bar and is made to be dosage friendly. This a great pick if you love peanut butter, pretzels and feeling better while high.
About the Creator
Writer & Social Media Editor for Jerrickmedia who is an avid reader of sci-fi and a fierce defender of women, minority, and LGBTQ rights.
Reader insights
Be the first to share your insights about this piece.
Add your insights