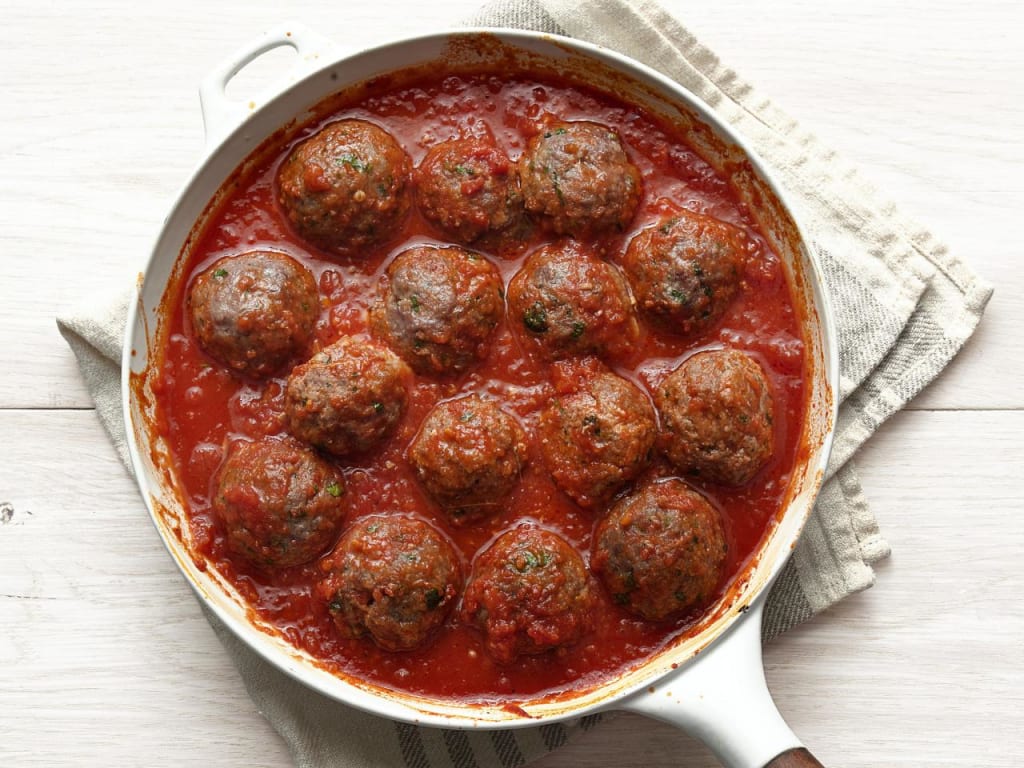 You pair them with spaghetti. You put them on sub sandwiches. You even eat them on their own. Meatballs are an Italian staple that actually originated in China. Nevertheless, we usually eat the Italian style. This entrée can be found from East Asia all the way to Northern Europe, and it is about to be found right on your plate.
Homemade meatballs are easily the best, and Mutha Meatballs are about to change the game. Before now, these delicious balls of meat and breadcrumb were mostly known for their deliciousness. Now they will be known not only for that, but also for medicating.
While you may not be able to share these meatballs with your nonna, you can most certainly make them for yourself and your loved ones. Meaty scrumptiousness awaits you.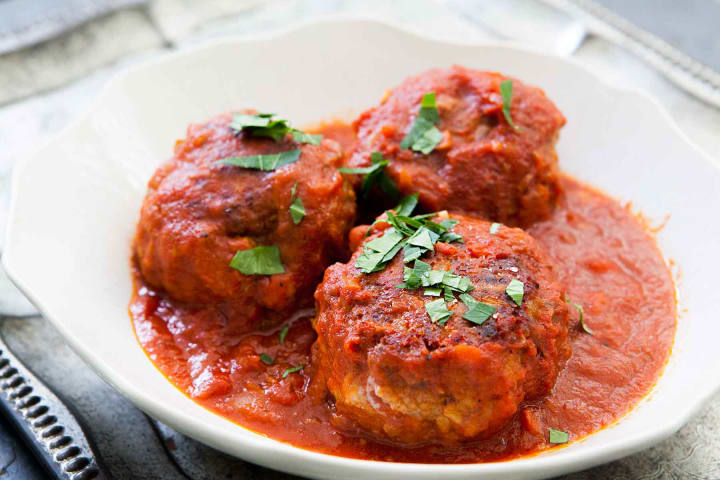 Ingredients Sauce:
2 ounces salt pork, thinly sliced
2 garlic cloves, minced
3 tablespoons minced onion
6 leaves torn fresh basil
Dried oregano, salt, pepper to taste
2 28-ounce cans crushed tomatoes
Recipe Sauce:
Heat cannabis-infused extra-virgin olive oil in saucepan over medium-low and add salt pork. Sauté for 5 minutes. Remove and discard pork. Add onion and garlic and sauté for 3 minutes, or until translucent. Add tomatoes with juice and bring to boil. Simmer for 40-45 minutes, or until sauce is thickened. Add oregano, salt, basil, and pepper to taste.
Ingredients Meatballs:
1 ½ pound ground lean beef
½ pound ground pork
1 cup cannabis-infused extra-virgin olive oil
2 eggs
1 cup grated Romano cheese
1 ½ tablespoons finely chopped flat-leaf parsley
1 small garlic clove, minced
Salt and pepper to taste
Recipe Meatballs:
In a bowl, combine pork and beef. Add eggs, parsley, garlic, and salt and pepper to taste. Add 2 cups water, ½ cup at a time, until the mixture is moist. Shape into 1 ½-inch balls.
Heat cannabis-infused extra-virgin olive oil in large pan over medium heat. Add meatballs and fry for 5 to 6 minutes, or until slightly crisp. Repeat for the other side. Drain cooked meatballs, then add to sauce. Mix and serve warm.
Reader insights
Be the first to share your insights about this piece.
Add your insights