How CBD Oil Helped Heal My Acne
The Cosmetic Benefit of CBD Oil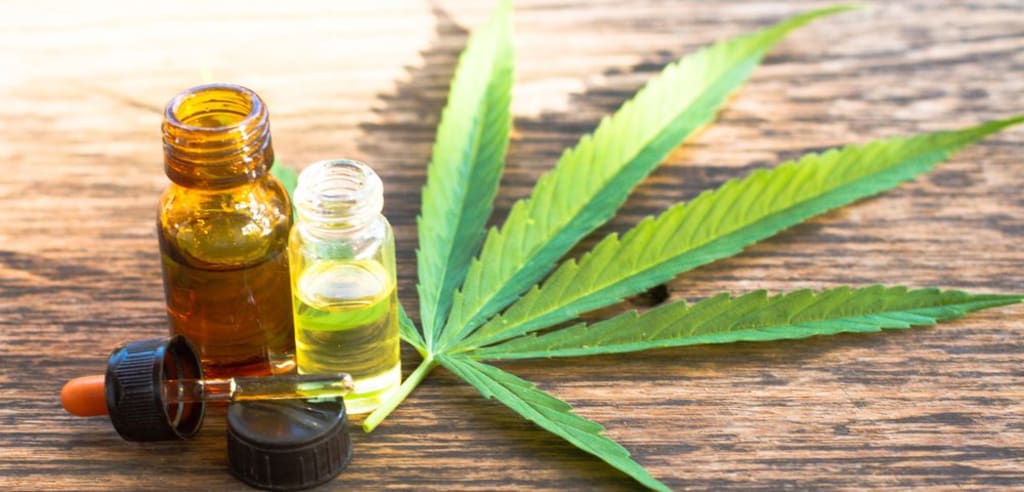 Image Retrieved From: Top Rated Anything - https://topratedanything.com/health/vaping/top-benefits-of-using-cbd-oil/
We have all been there... when you're online searching for hours and hours looking for something that might help your skin. Or when you're spending hundreds of dollars, trying countless products, and nothing seems to be working. I struggled with that for about 10 years of my life. Throughout high school, I had cystic acne. I tried anything and everything I could get my hands on and nothing seemed to work. I was tired of using harsh chemicals on my skin with no results. So I ventured down the "all-natural" path, hoping to find something that would help. And I did.
For me, CBD oil was a miracle worker for my skin. I originally started taking CBD oil for anxiety. And at the time, I was doing microneedling on my skin to reduce the appearance of some scars I had from those harsh teenage years. And for anyone not familiar with microneedling, after you do a treatment, it is recommended that you put some kind of moisturizer or serum on your skin. However, knowing how my skin reacts to chemicals, I did not want to put some chemical-filled serum on my skin. And then the thought hit me... to try applying the CBD oil directly on my skin. So that is exactly what I did. Now, we all know that oil has a bad reputation with skin. Oil is known for clogging pores, thus causing more breakouts. However, there are a couple oils that actually have benefits for skin, such as coconut oil, fish oil, and from my experience, CBD oil.
Needless to say, my skin improved... a lot.
To make sure it was the CBD oil for sure improving my skin, I stopped doing the microneedling treatments, and started focusing only on CBD Oil. I would put a couple drops on my face before night and then spread it around (don't sleep using your favorite pillowcase because oil will get on it), and I would wake up, wash my face, and then repeat the next night. And my skin significantly improved.
One of the most common reasons I find for people not using CBD oil is the cost. However, I know I have spent more throughout my life on products that did not work than I did on the CBD oil that does work. AND, if you are applying the CBD Oil correctly, then a bottle can last you around six months. The bottle I had was only .08% THC and lasted me quite a while, even though I was using it topically for my skin and was also using it by mouth for anxiety.
Here is how to apply for cosmetic use: cleanse face, make sure any and all makeup is off, wash your hands because you will want to use your hands to spread it (using a cotton ball or something similar will soak up the CBD, thus wasting it), use the dropper to drip one drop on each cheek, and one drop on forehead (if your forehead is prone to breakouts), then use your clean hands to spread the oil around. The oil should spread easily and if applied correctly should be able to cover the whole face. And that's it, simple as that! The biggest thing to remember is that with this stuff a little goes a long way. Use before bed, and don't sleep on your favorite pillowcase. :)
I started this method a year ago and have not had a cystic breakout since, and I do not even have to apply the CBD oil anymore. Once my skin got clear, it kind of just stayed clear even when my nightly routine stopped. However, I do suggest continuing use for as long as you can, or as long as you would like, because there are many benefits to CBD.
I know how hard it is to struggle with acne, and my prayers are with anybody still going through it. CBD oil really helped my skin, and I hope it helps yours too. Much love to you.
beauty
About the author
"The world breaks everyone, and afterward, many are strong at the broken places." -Ernest Hemingway