Best Weed Snapchats to Follow
Stay highly entertained with best weed Snapchats to follow.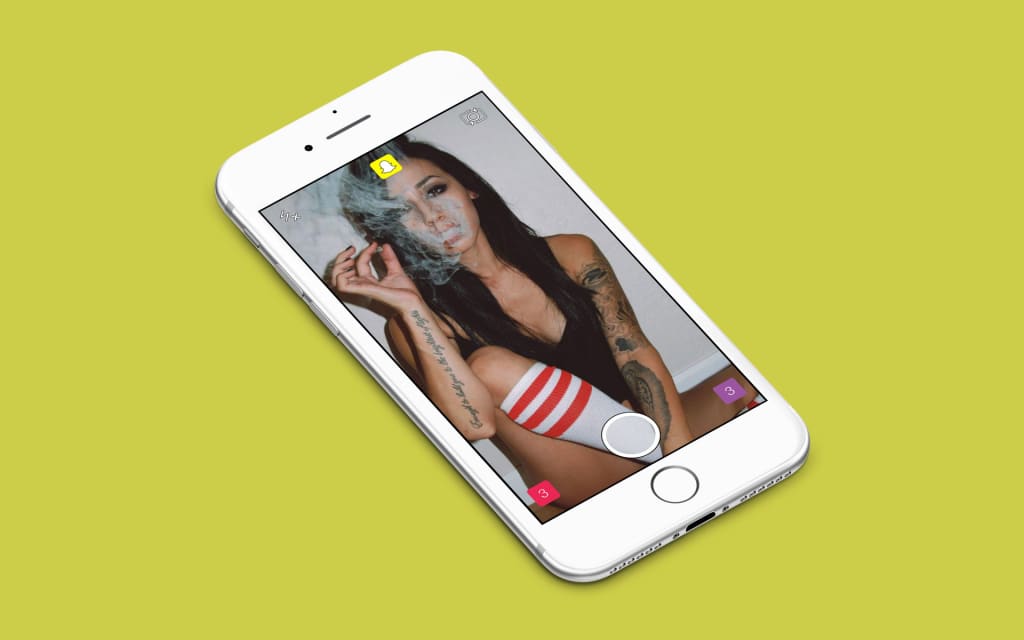 Have you ever wondered, what are the best weed snapchats I should be following? If you have, it would make a great deal of sense given the increasingly interconnected world we live in and the fact that there has been tremendous progress made on rolling back marijuana prohibitions. As a result more and more people are turning to social media, and Snapchat in particular to get marijuana news, stories, and information. That being said, let's grab our vape pens, kick back, and explore the best weed snapchats today.
Dazed Daizy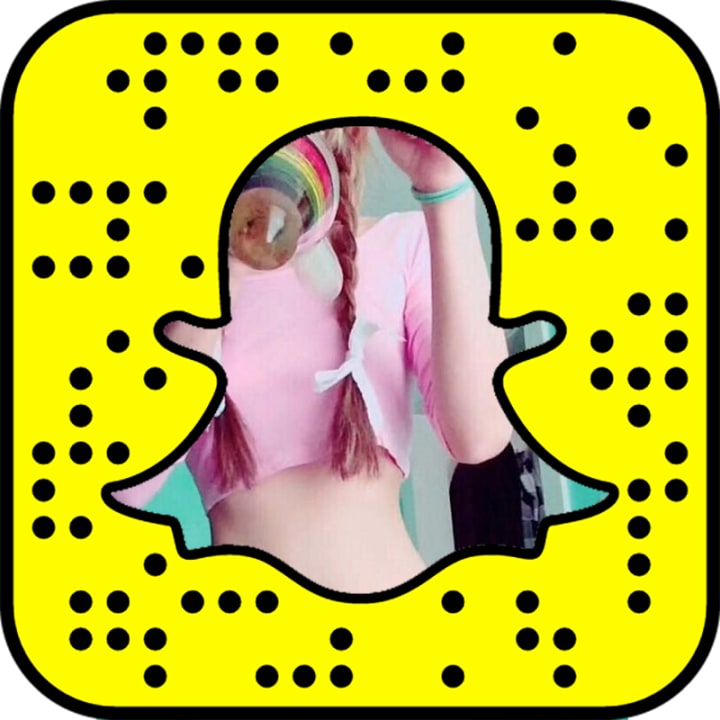 Dazed Daisy is a huge social media celebrity. She is a budtender in California and has amazing behind the scenes access to many different marijuana related events and functions. She frequently posts pictures of great weed and weed products, as well as celebrities and weed related stories. You can also count on Daisy to share some awesome pictures of herself. Given her tremendous access, excellent photography skills, incredible stories, and awesome weed it isn't hard to see how Daisy got to be such a popular figure on Snapchat.
In addition to her stories about weed products, events, and celebrity access, Daisy also frequently shares posts that provide information on and help advance the cause of ending the prohibition on marijuana. Cute, smart, funny, and rolling in great weed: the only question is why aren't you already following her?
Snoop Dogg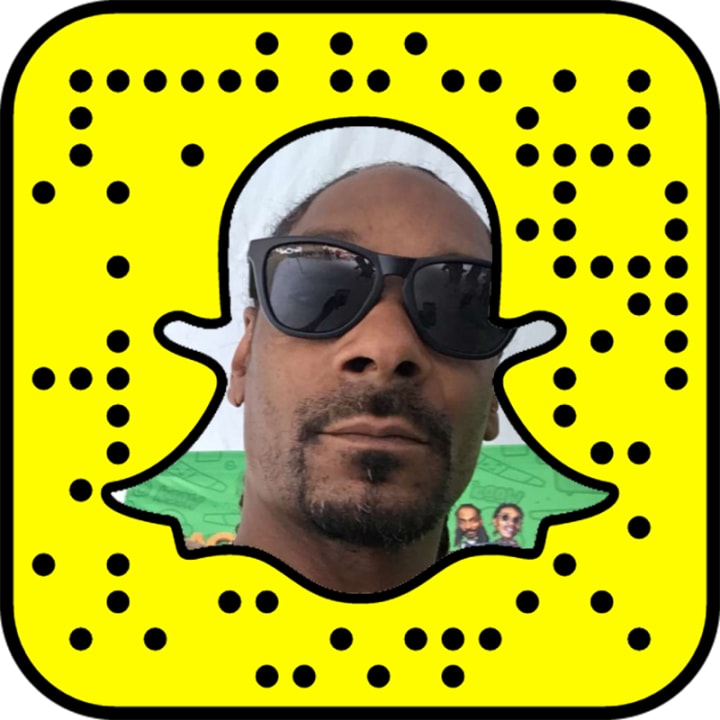 No one will be surprised by this entry. Snoop has been at the forefront of advocating for marijuana since before it was cool. As a result of this, he has an amazing Snapchat. Snoop frequently shares updates of himself and the various celebrities he meets and hangs out with. You can often find him on his story blunt in hand, enjoying the kushy life he has made for himself.
Snoop has access to some great weed and marijuana products, including his own line of vape pens. You also get to see behind the scenes action at concerts and charity events as well as the occasional live performance at a show. All of these different benefits make following Snoop on Snapchat a no brainer decision, as his is easily one of the best weed Snapchats around.
Mr. Gray Glass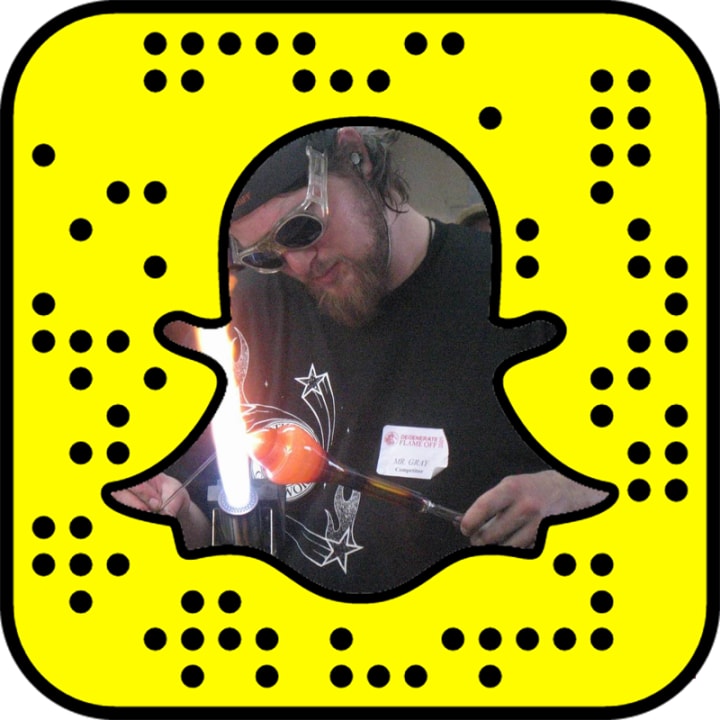 Many people appreciate the fact that social media lets them see wonderful and inspiring works of art from people all over the world. Many people also love weed. For those who fall into both categories, Mr. Gray Glass is a must follow. Scott Rosinski in real life, Mr. Gray Glass produces some of the best glass smoking devices available on the market today.
His followers and friends get everything from sneak peaks and exclusive first looks at upcoming projects to awesome behind the scenes access so that they can see how the incredible pipes and bongs he makes are created. Many users favorite posts though are the ones where he is testing his products and showing off the amazing smoking devices that he created. Friends and followers will be blown away by some of the awesome devices that he creates, and will be even more impressed by his skills and talents that he displays in creating them.
Merry Jane Media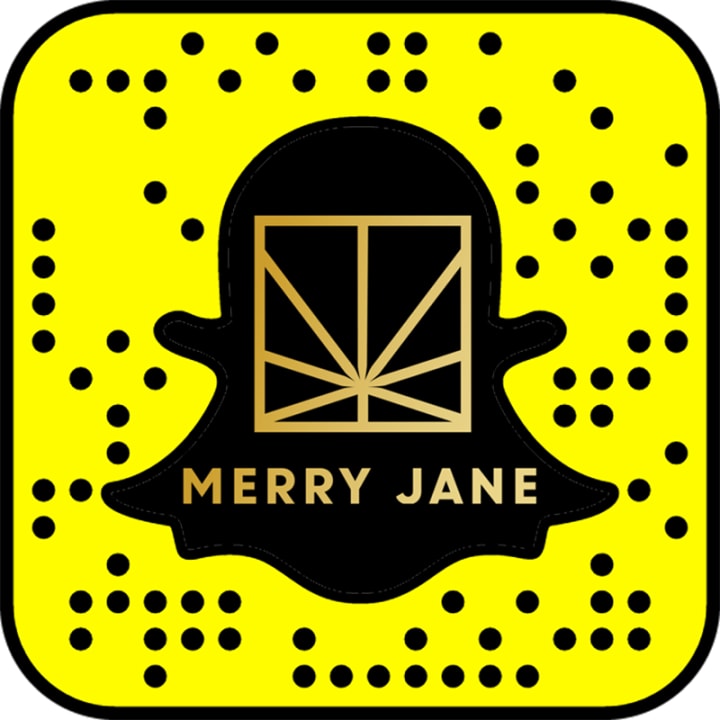 One of the best people or groups to follow on Snapchat are those that cover events in the topic that you are interested. Therefore, it is no surprise that, when considering the best weed Snapchats, Merry Jane Media is such a huge draw. The company specializes in publishing and media for the marijuana industry and thus gets press access. The result is that followers will get the first look at the latest strains, products, grow techniques, industry news, events, shows, and more. Merry Jane Media also does a great job keeping their friends and followers up to date on everything that is happening in the world of marijuana activism so that they can help shape the legal environment in the state they're in.
In addition to awesome industry events and news the Merry Jane Media Snapchat also has exclusive inside looks at the awesome company parties they throw and the industry parties that they get invited to. In short, it's a great place to get almost all of the best weed Snapchat action you want.
Angela Mazzanti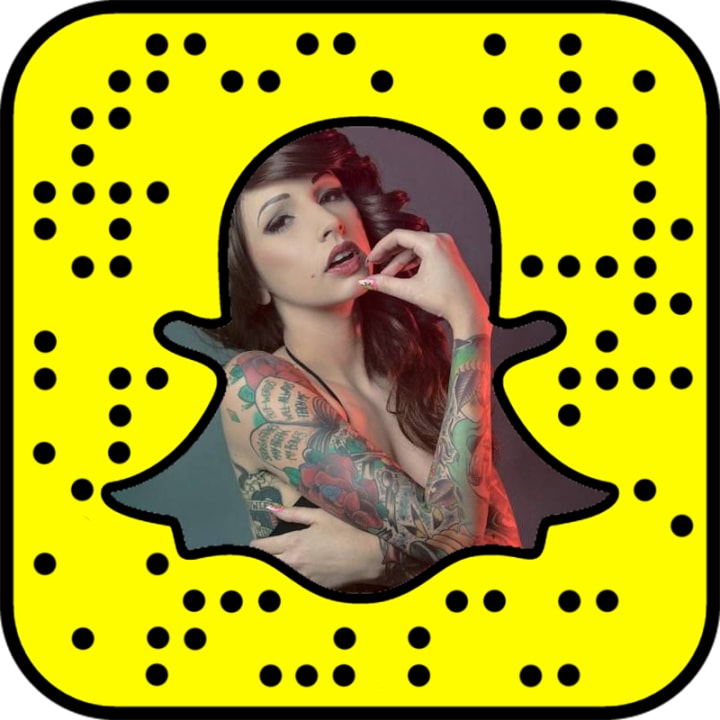 Being one of the hottest models around, it is no surprise that Angela Mazzanti does well on Snapchat. In addition to showing steamy-hot photos of herself at shoots and in her daily life, Angela also frequently snaps her love of and activism for weed.
Being an incredibly hot model isn't the only reason that Angela Mazzanti gets great access to the marijuana industry and related events, concerts, shows, and performances; she is also hugely involved in spreading information and news about the political and legal events surrounding marijuana. This combination of factors makes it easy to see why Angela Mazzanti is one of the best weed Snapchats you can follow.
Weed Humor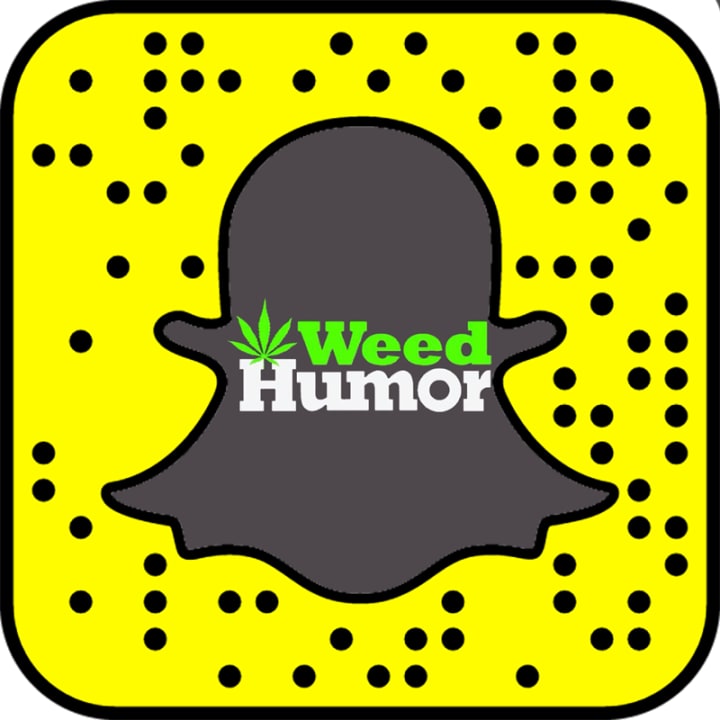 Many of those covered so far in this guide focus on performing and providing valuable news, information, and education. However all work and no play makes Snapchat a dull app. That's why when you are considering weed Snapchats to follow you should definitely check out Weed Humor in order to make sure that you get a good laugh in while enjoying your buzz.
Their website has long been noted as one of the best places to go on the internet if you are a marijuana user and are looking for a good laugh. Their Snapchat is just as good. Friends and followers are treated to a never ending avalanche of weed related jokes, stories, and set-ups. After all, people don't use marijuana because they want to be serious all the time, so check out weed humor on snapchat. If you don't you may never find out why the stoner crossed the road.
Wiz Khalifa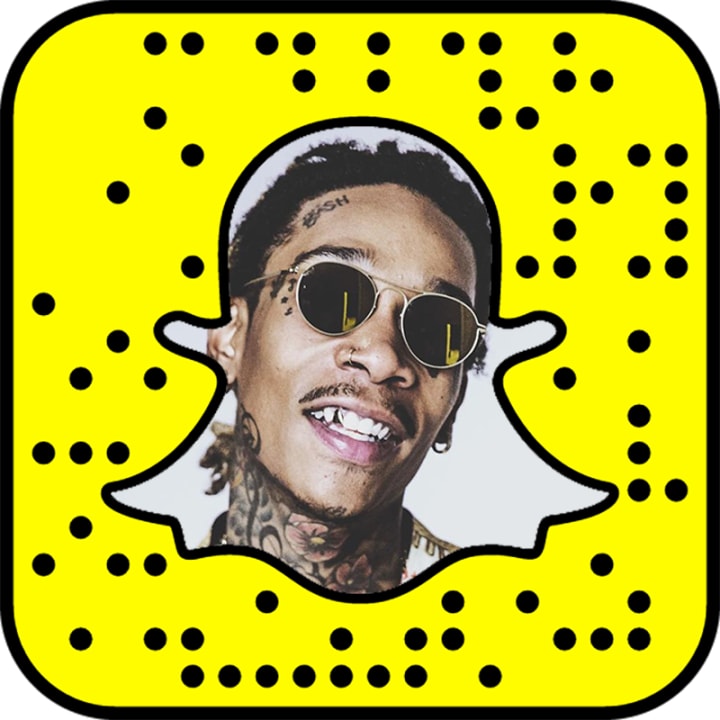 If you thought Snoop Dogg could put away some reefer you haven't seen anything until you've seen Wiz go at it. More often than not seen with a joint in his mouth, Wiz Khalifa's snapchat gives his friends and followers backstage access to his shows and events that he attends. They also get to see him practically rolling around in some of the best weed that's ever been grown.
In addition to the standard pics of giant bags of weed and Wiz being Wiz at shows, concerts, and events, you also get to take a look at his home life and see what it means to live like Wiz. There's also plenty of behind the scenes shots of life on the road during tours and inside scoops at how Wiz makes magic in the recording studio. All in all Wiz's Snapchat promises a huge array of entertaining and inspiring stories.
High Times
As one of the dominant forces in marijuana culture, media, and activism, it is no surprise that high times is one of the best Snapchats to follow. The venerable weed rag frequently lets various celebrities control their snapchat account, so you never know what new, awesome stuff you are going to see when you tune in. Additionally you get to enjoy High Times' backstage and press access to all of the best marijuana related events including industry shows and conferences, concerts, charity events, and more.
Oh, and the weed. Lots and lots of great weed and weed products. There is something to be said for having professional photographers and editors on staff, because the images and videos of weed and weed products on High Times' account look amazing. If you're looking for high quality marijuana images, then the High Times Snapchat is one of the best weed Snapchats you can follow.
The Clinic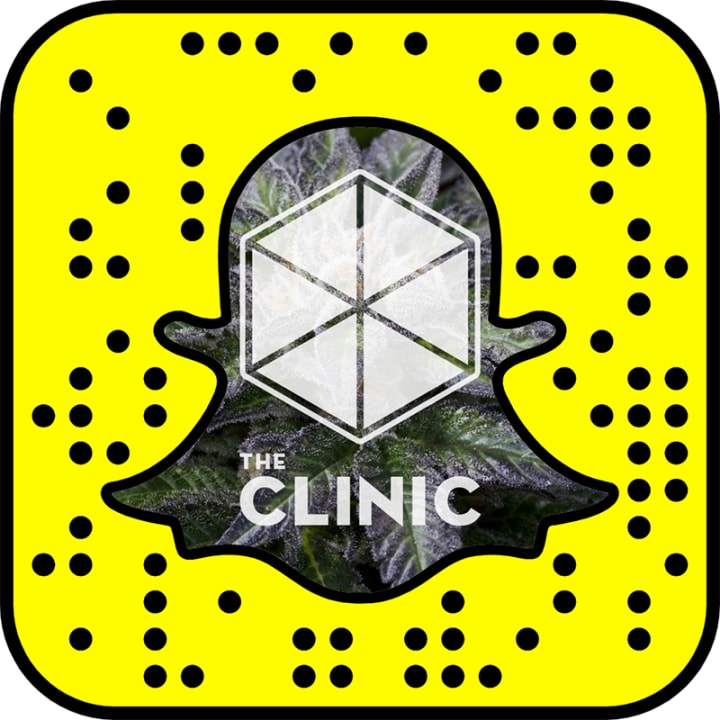 When it comes to marijuana news, stories, events, concerts, charities, performances, pics, stories and facts look no further than The Clinic. The clinic is one of the biggest players in the marijuana industry. As a result you can expect to see the latest when it comes to growing strategies, strain developments, legislation and regulation, news, events, and anything else weed related.
The clinic is known for posting medical information about the different ways that different types of marijuana and the different chemicals and components of marijuana have different health effects. Therefore if you are interested in learning more about how marijuana can contribute to your mental and physical well-being, then the clinic is easily one of the best weed Snapchats out there today.
Reader insights
Be the first to share your insights about this piece.
Add your insights