Your Shadow
Your shadow makes me rise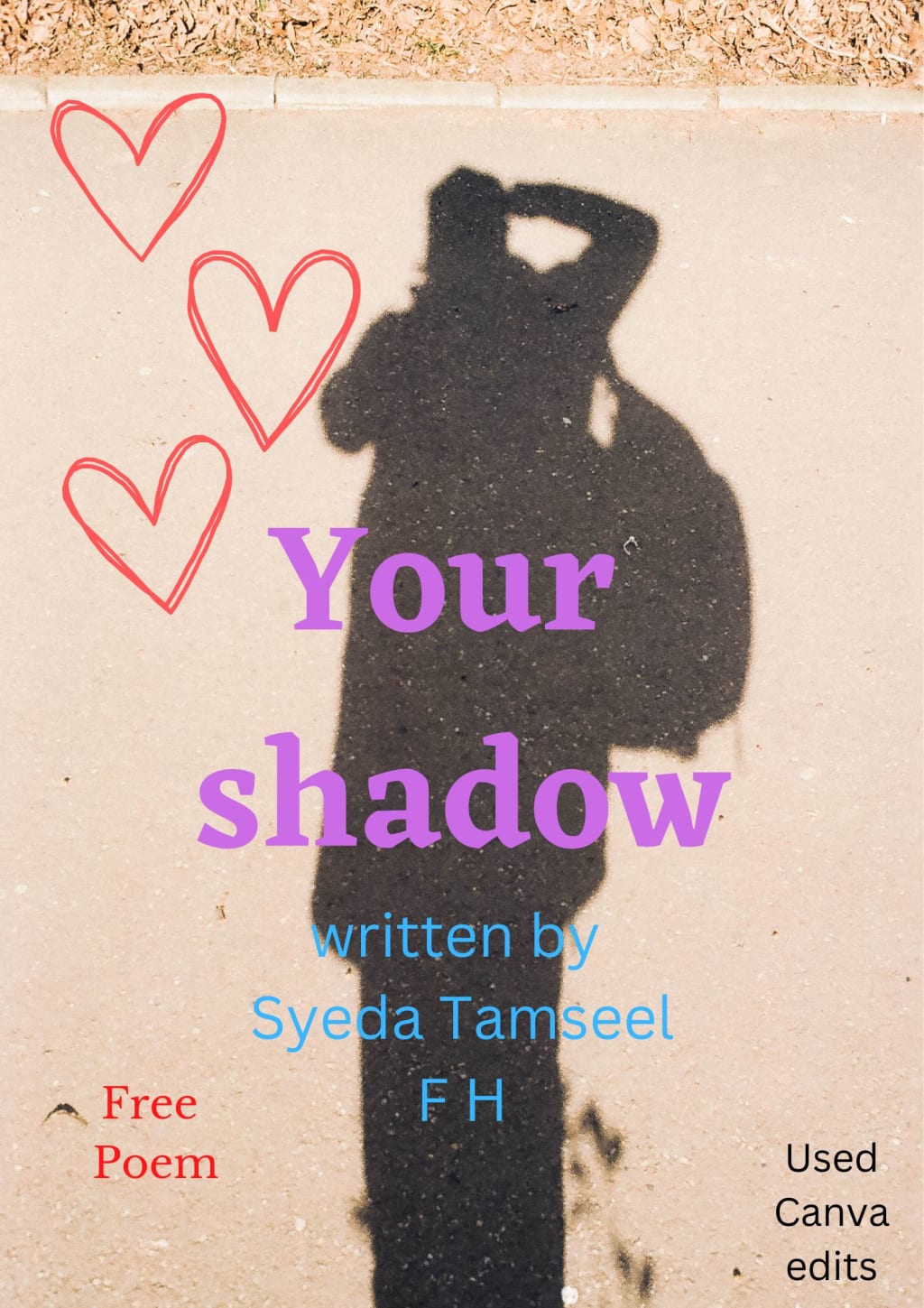 Free Poem used Canva to edit all this, but the poem is written by Syeda Tamseel Fatima Hussain
Your shadow
Why are you to close?
I do not want to lose you
I want to wake up one day and see your shadow
I may be random to you
My heart will hide behind the clouds
Those cuts will disappear
Those fears will go away
those tears won't come out
Your shadow will smile at me
Even though we're miles away
written by
Syeda Tamseel
Fatima Hussain
Hey everyone,
This is my own work, so please do not copy my work. If you copy my work i will report you to Vocal.Media. Thankyou for reading, if you like this poem then read this one as well and rate it!
https://vocal.media/poets/i-am-crazy-for-you
About the Creator
Hey Random Person,
My name is Tamseel, and I am poetry writer, story writer. I write about what I see, think, and feel.
Reader insights
Be the first to share your insights about this piece.
Add your insights