I Am Crazy For You
Looking for you everywhere!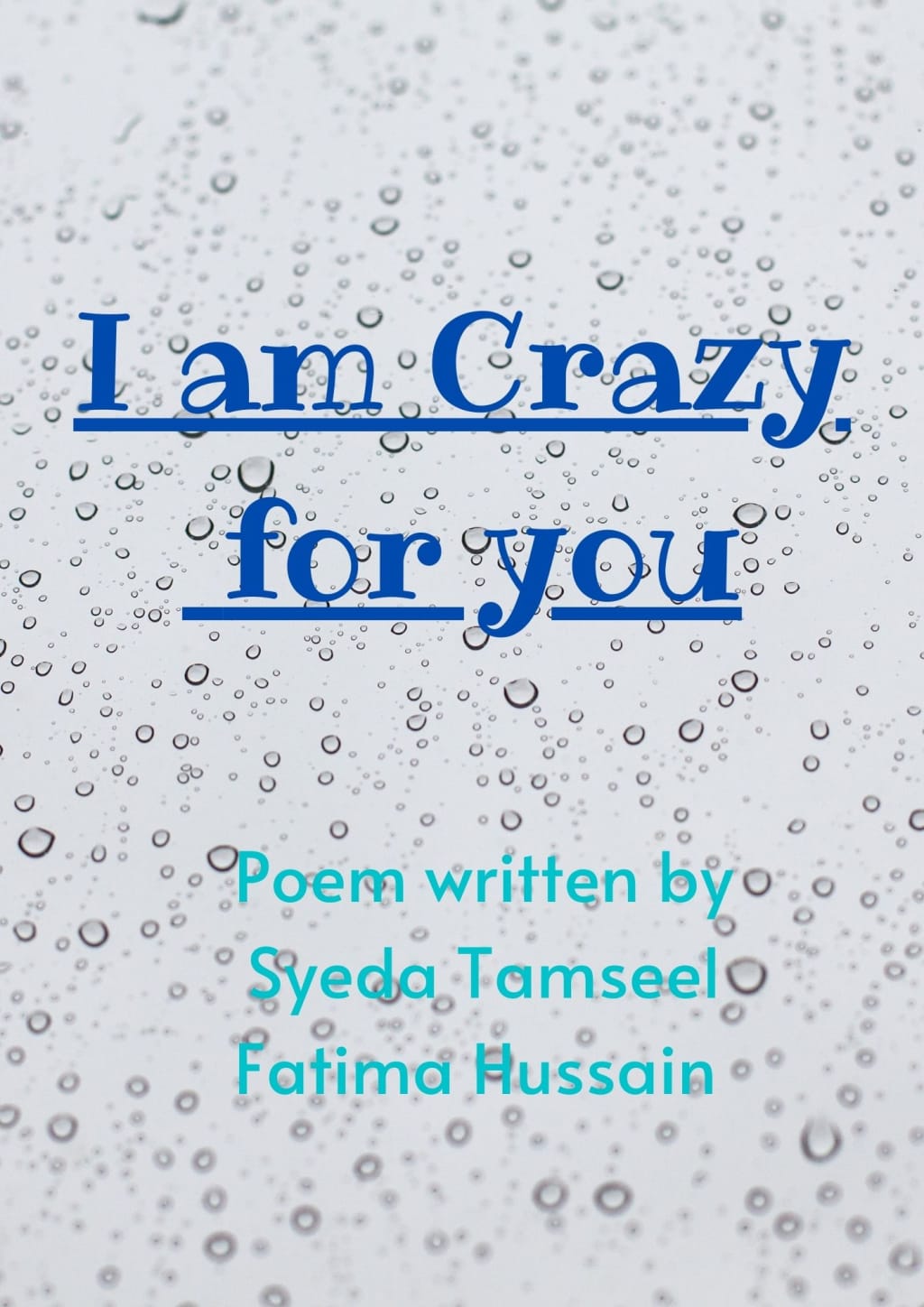 even the deep ends will tell you who i am!
I am crazy for you!
I am crazy for you
Love is finding us
You are someone that I am crazy for
It is a rainy day
I have these dreams in night that I am breathing slowly
I scream your name in my heart
I am twisting my words to talk to you
I am crazy for your love
People tell me I live in fairy land
I breathe slowly
When I remember you, I have this smile on my mouth
It tells me we are not miles away
Deep night, memories of you coming in my mind
I look at a gallery of photos
By
Tamseel hussain
Meaning
When I am happy, I can't express I tell in poetic way
Hey Everyone,
this is my own work, so please do not copy my work. If you copy my work i will report to Vocal. Media office directly.
About the Creator
Hey Random Person,
My name is Tamseel, and I am poetry writer, story writer. I write about what I see, think, and feel.
Reader insights
Be the first to share your insights about this piece.
Add your insights