You Need Me
By Ammon Holling Lowe and Fatma Robinson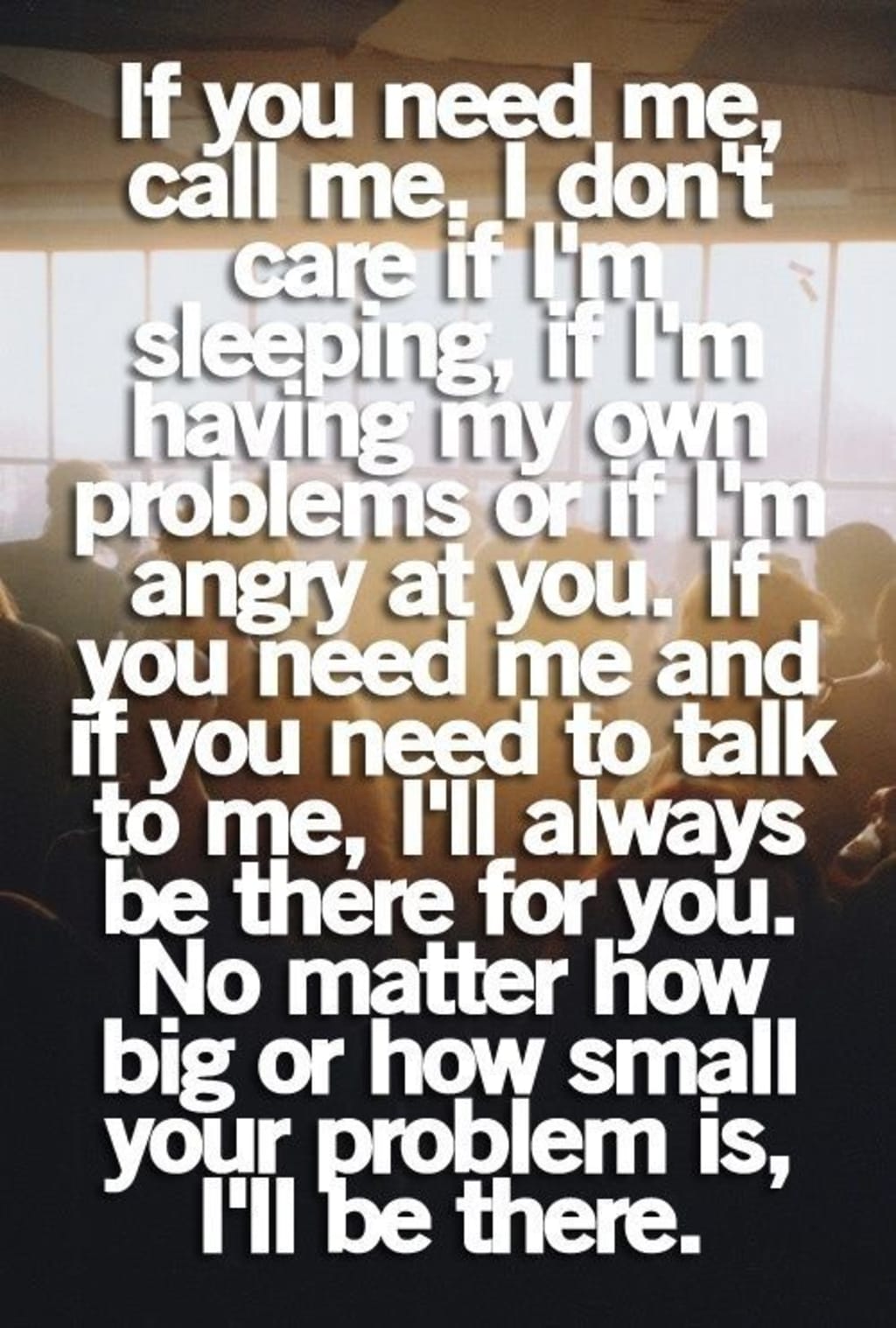 https://www.lovethispic.com/image/227692/if-you-need-me-call-me
A blank page doesn't exist in my world.
For lickety split,
Within a twinkling of an eye,
Or a swipe of our fingers,
All shall be covered with stained ink.
Just a gift from me to you.
His highness has granted and ordained a position for me,
Covering all I see,
Spilling guts so you can also sell all of me.
Can you see?
The Weariness,
The faithfulness,
The loneliness,
The holiness,
The Wreckage,
The Message,
As sick as we want to be,
It's as brand new,
As we claim it to be;
Forgive me for I was blind,
And could not see.
A withering tree,
Leaves on the ground,
An infectious disease within it's trunk,
With Rotten roots,
But still bearing fruit,
Pure and true,
Am I the Real,
Me?
Are you the real you?
Verse by verse,
Precept upon precept.
Does reality create us?
Or do we create reality,
I need you,
You do need me.
Love never to be known,
Written by Ammon Holling Lowe
About the Creator
Hi, everybody calls me Tina. I have many degrees, but my passion is advocating and activism for climate change, animal awareness, homelessness, racism, and social change. Currently, I am a Peer Counselor.
Reader insights
Be the first to share your insights about this piece.
Add your insights