Wisdom
By: Karlton A. Armistad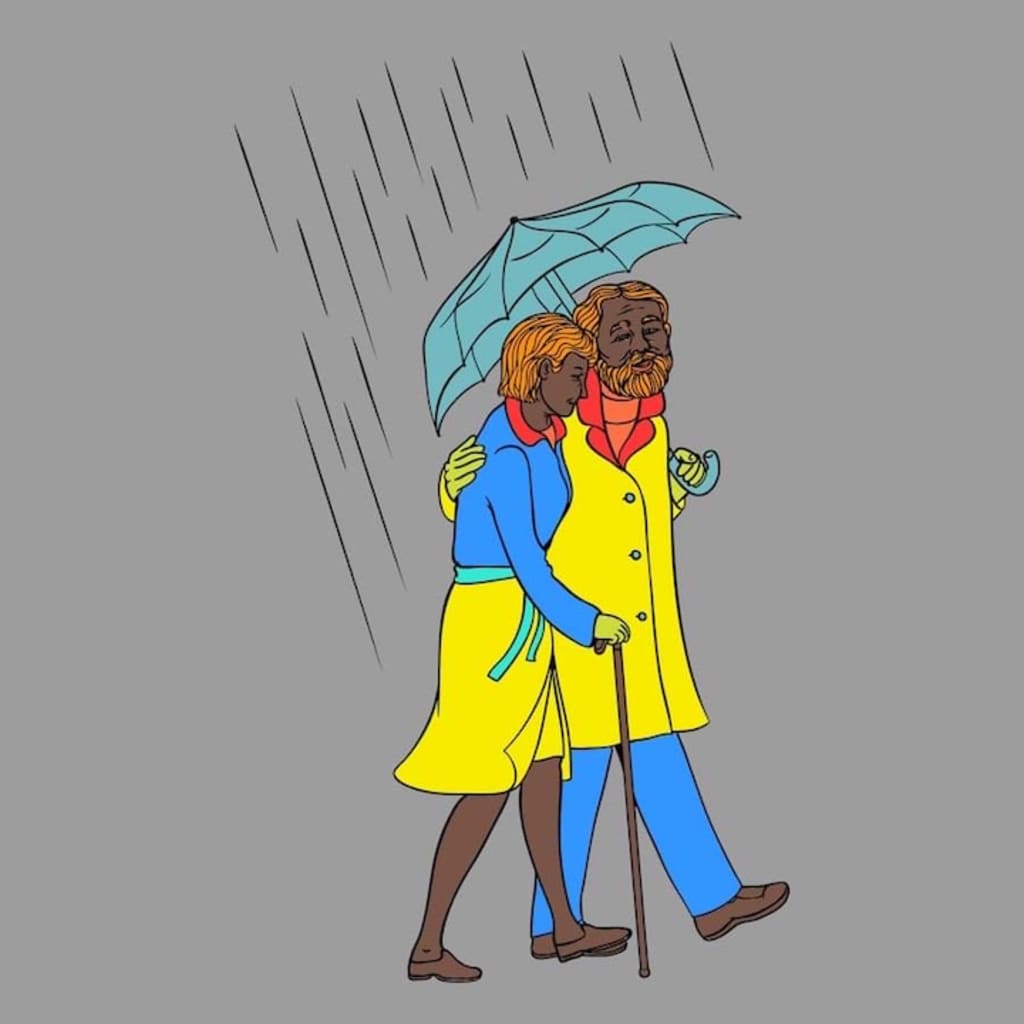 Artwork courtesy of Mr. Samuel Allan, Cyprus 28.02.22
1.
Hair that bears the snowy white perfect age
Skin that needs more focussed care at this delicate but cozy-comfy stage
She holds on to his arm firmly
His arms, still safe & sturdy
They have weathered the storms
Over-coming pain in all forms
From kids' nappies to graduations
Teaching how to kick a football
Or use the wonder of their intoxicating imagination.
2.
He has always seen her bold beauty
Woman, once a girl
She has always felt safe trusting him with her whole world
As they walk through life, wind, shade or showers
They always viewed every moment as 'ours'
Tender yet unbreakable love
Like the vows, they made to each other
And God above.
3.
Rain falling all around them
Death unknowingly calling them
Yet they hold each other closer
She, thanking God for the endless love he's shown her
Him wishing never to know a moment without her
Over the decades they've watched others around them fall horribly & bitterly apart
Knowing nothing could ever break them
Committed in the light & the dark.
(End)
About the Creator
Karl A. Armistad is the pseudonym for Andrew R. Little. I prefer writing under this as it allows me to look at any body of work I complete separate to my personal day-to-existence, and safe-guards my relationships and family.
Reader insights
Be the first to share your insights about this piece.
Add your insights