What Happens If Nothing Is Out There
As Submitted To The Extraterrestrial Challenge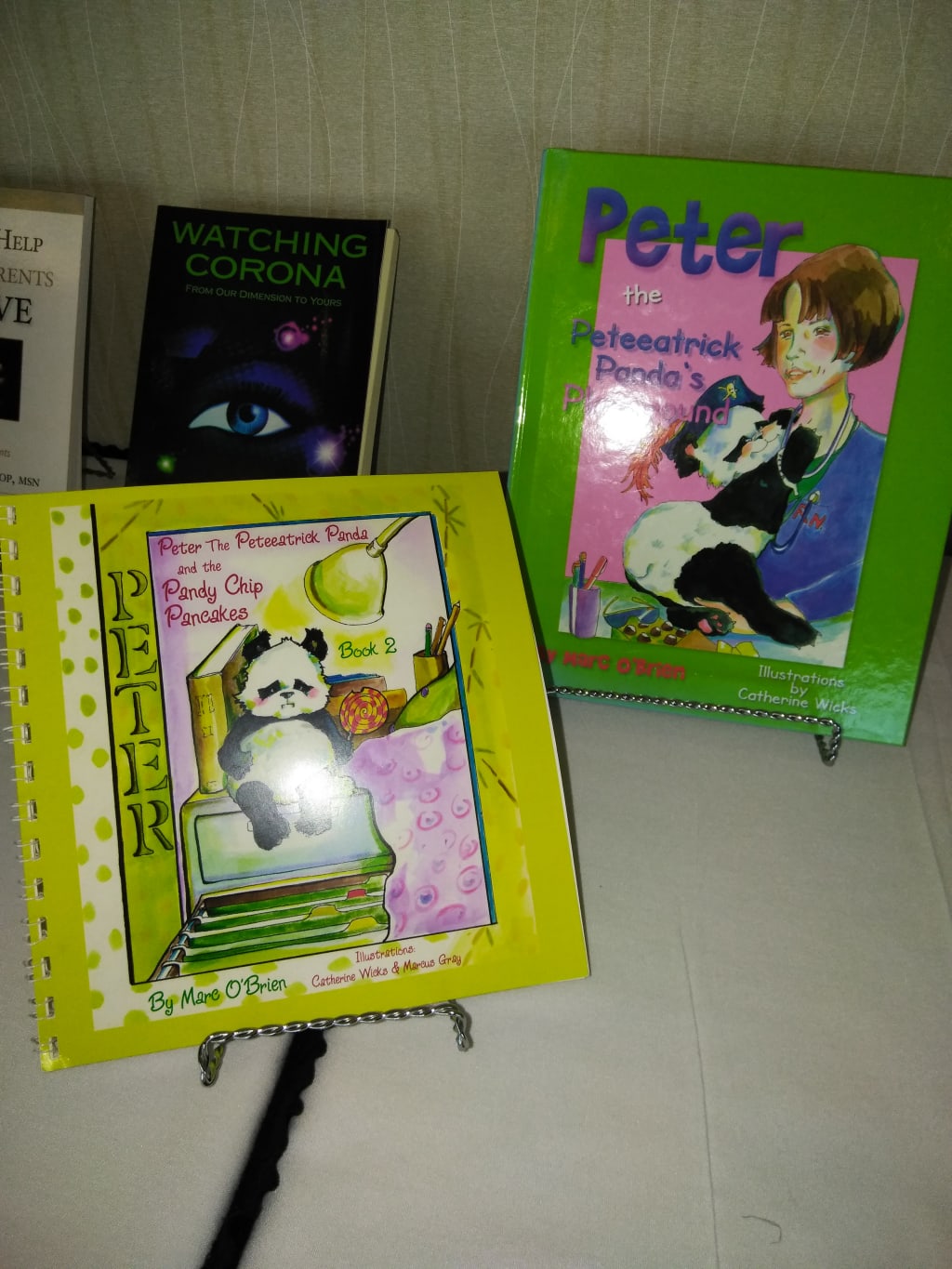 Books By Lithuanian/American Author Marc O'Brien
Nothing for miles
At warp speed traveling in style
Enjoying galactic hits playing
Not knowing the lyrics, the artificial intelligence is saying.
Humming along
Cruising to the beat of the song
Nothing could go wrong.
Until I checked my tank
Not much left in the fuel bank
Need to pick up energy funds.
Or my free-spirited journey would be done.
Without any light coming from
A profit like the sun
Then there was a sign
An oasis where I could unwind.
And dine.
Then clear my mind.
Spending no more then a dime
Billboard advertises "a bush that burns."
Stating a message of concern
Allowing the visitor to ponder and learn.
Just take the next right turn
And park by the station displaying an urn.
I ventured towards the tease.
When arriving handed the valet the spaceship keys
Noticed aliens doing the work.
Wondering if they earned a barrel filled with pork.
Earning to defend
From the enemy human
Attacking the outpost
Which acts as host
Not wanting a roast
I asked wanting to be heard,
To my surprise someone heard,
"how does the government afford this?"
"I make a wish,
To the moon"
Answered an animated cartoon.
Riding a mustang horse
Sipping Tang, being the information source
Showing a fang, of course
I inquire, "what are you?"
"I am a horned frog, you fool,"
Holding an iron skillet
"Do you want me to fill it?"
Ham, eggs or cheese
Anything you please
"I will order a hearty T-Bone steak,
How long will it take?"
A little later
The waiter
Appeared
Carrying a plate, remains of a steer
"Here"
The committed honest character bellowed.
Presenting his true color, yellow
"It's on the house
Complementary gift sent by your future spouse,"
Sitting there
Freshing her hair
Wanting a romantic affair
After I ate
The meal that was great
Went to bed
And soon found myself, wed
Inside a small chapel
Underneath the spiritual big apple
All it took,
Was a horned frog, aboard a mustang who knew how to cook,
To end the bachelor chapter in my memoir book
About the Creator
Barry University graduate Marc O'Brien has returned to Florida after a 17 year author residency in Las Vegas. He will continue using fiction as a way to distribute information. Books include "The Final Fence: Sophomores In The Saddle"
Reader insights
Be the first to share your insights about this piece.
Add your insights