Waiting for the Dawn
A Poem in the Time of Corona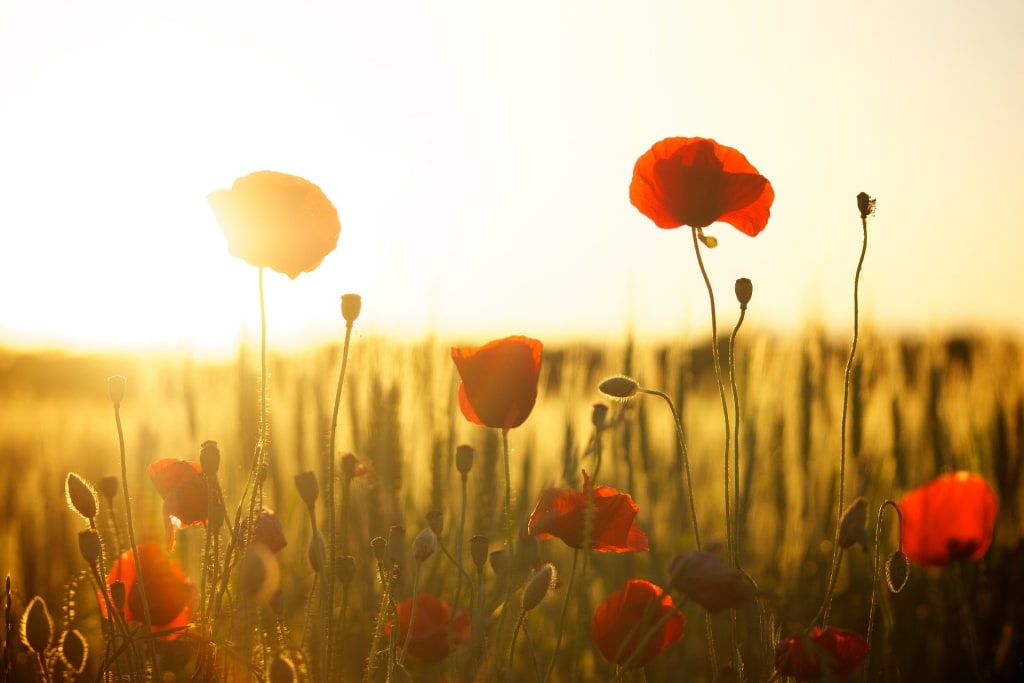 Poppies at sunrise (Photo Credit: Pixabay)
The world is holding its breath,
stiller than e'er before
We're all waiting,
Waiting for something...
For the dam to break
For the sun to shine
For the world to spin
For the birds to chime
For the curse to leave us all in peace
And for us to leave the house and cease
To live in fear each day, all year
Oh, leave us be!
We wait in fear
Holding our breath
Counting the days
Till we see the sun's glorious rays
Yes, my friend, we're still waiting
It's like that sacred breath before the dawn
When e'en birds stop their chatter
Hushed, they wait in silence
Waiting for the sun
I'll join them in their vigil
Waiting for the dawn
Praying for this night to end
Needing to move on
About the Creator
I am a poet, singer, writer, actress, and thinker who loves the world for its diversity and is looking forward to the freedom of traveling once Covid is over. My heart is in Jerusalem.
Reader insights
Be the first to share your insights about this piece.
Add your insights