They Hung You Out To Dry.
Vanessa E-Daniel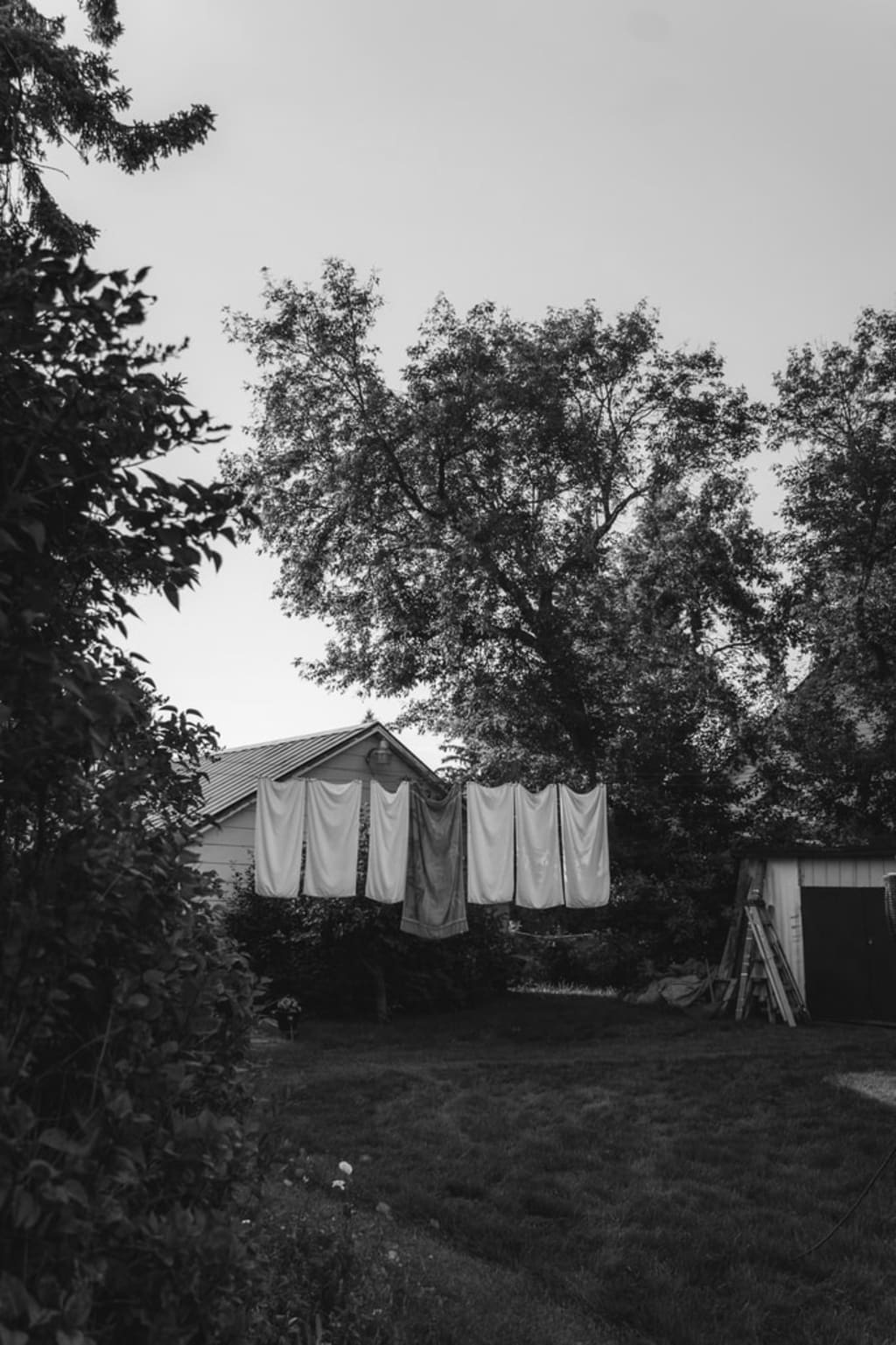 People often say that talking about your feelings makes things better. It's best not to bottle things up until they explode.
So you talk to yourself. You say your thoughts out loud and see how they sound to your own ears after they've bounced around the room a few times. Apparently, this isn't enough.
So you talk to people.
Friends. You tell them your surface problems first, and they all recite these lines from random manuals and online guides.
They are not listening.
Okay. Maybe that's not serious enough, they can't take me seriously if they don't see a reason to.
So you take them deeper and deeper. Each word spoken taking them further and further into the abyss of your mind.
It's no better. They stare at you. Some laugh for lack of a better response. Others say the same thing they said to random people on the internet.
There are those who speak of optimism. They tell you to be grateful for all that you have because things could be much worse.
Could they?
Yes.
But that's not the issue here.
Now you're naked. Everybody knows what the inside of you looks like. They've seen your bones and they've tasted your thoughts. They still don't know though.
Cheer up.
Come on, we'll go get drinks and you'll feel much better.
I wake up and there's no one there. My head hurts. My lips are cracked. The sun is blinding my eyes.
I don't remember anything that got me here, and maybe I prefer it this way.
The drinks did not help me feel better.
They recommend therapy after a while because apparently, all the helpful drinks have gotten the best of me. All my words are slurred and I can't stand on my own. My job is no longer my own and I live in my daddy's home.
I go to therapy, but this time I do not talk. I have learned my lesson.
Talking is what got me here in the first place.
I just wanted someone to know. I wanted someone to see.
The therapy says I should be restrained. There's a place for people like me.
But no one is like me.
How can they say that these people are like me when they never listened to find out who I am.
Everything in my head is stuck there and I don't mind anymore.
I will do what they say, because I don't see why not.
I wanted empathy. To know that I wasn't alone and that it was all okay.
But I was alone. Nothing, at all, was okay.
I remember the night I left. I wasn't crying, but I had a lump in my throat.
My mom had come over to tell me that she was disappointed.
In me? In herself?
Maybe I was disappointed in her? She says she knows me the most in the world, so how come she couldn't hear me?
If she knew me in a way no one else could, what did it mean that I felt so alone?
Why did she need me to figure things out on my own? She could've just helped me, if she really thinks she could have.
But that's fine now. I'll be gone now.
I'm watching them cry before I leave, but it's not for me. I don't believe they can cry for me because I am not as they think I am.
They left me there and that's okay, I'm no one's responsibility.
I had myself and I failed. But at least it's all over now.
Now there's no more room for sadness.