The Things You Used to Do
A Poem on a View into Dreams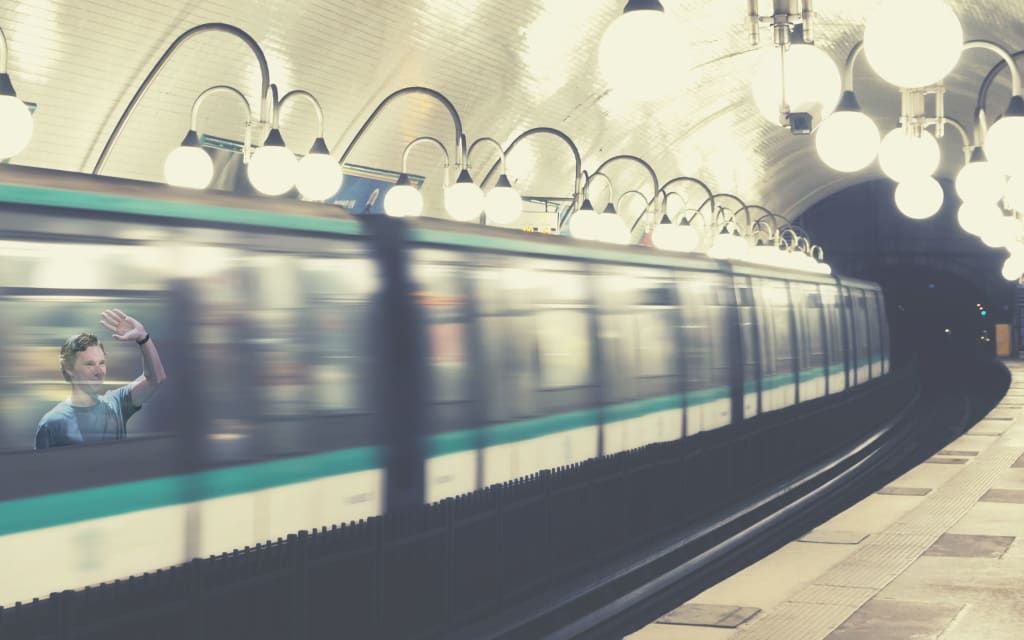 Photo created by E. Howard at Canva Pro. An original image by Gage Skidmore.
If you step back for a minute -- step back
While also taking a minute -- you can have this
Brief breathtaking view into an
Alternate universe. Dreams are like that.
Each night I dream something oddly
Shaped, intrusive and wild and it grabs
Me up and throws me into an art house movie
I wish I'd written. Last night starred
Me and Benedict Cumberbatch.
There we are in the lobby of a
White bare movie theatre and a
Young girl's soda isn't quite
Right she says so he takes the red cup
From her all the while talking and
Talking to me about the events of his
Day, his lovely hair short cropped.
He goes to refill the root beer, but alas
The mix isn't right and so he
Determines he needs to change out
The big box of syrup on the machine
Which requires going into an
Employee-only closet and
Now the machine and its tubes
Are disassembled and I ask him
(Because I think I am interviewing him

though we seem good friends):
Benny when was it you noticed that
your life was sort of, you know, ruined
by fame? That you couldn't do the
Things you used to do? And there he
Is snipping the end of the tube and
Handing me the empty box and
Getting brown syrup on his hands and
Chatting and cocking his head in that
Sexy-Cumberbatch-thinking-way he
Has and "Well I suppose it was during
Sherlock" he says "because it did very
Well in the U.S." and he hands the
Girl her cup and we rush down the
Escalator inside Union Station to
Just make it onto the train -- in a
Metro Station underground in Paris
And when he gets off he says come on
And there were are at a little
House tucked up a back cobbled alley
With white snowball flowers
Dotting the lane and the water blue
Morning sky and he's washing
His hands at the hose and chuckles
At me-- Well? Come on!
---
Inspired by Mary Oliver's poem "The Uses of Sorrow" from Thirst.
celebrities
About the author
Elizabeth G. Howard is a poet, journalist, and SEO specialist. She created Demand Poetry, poetry experience between you, her, and her Olivetti Lettera typewriter. She calls Kansas City, London, & Iowa home. Read more: CultureAngstLove.com.
Reader insights
Be the first to share your insights about this piece.
Add your insights