The Nail in My Head
How to Survive the Dead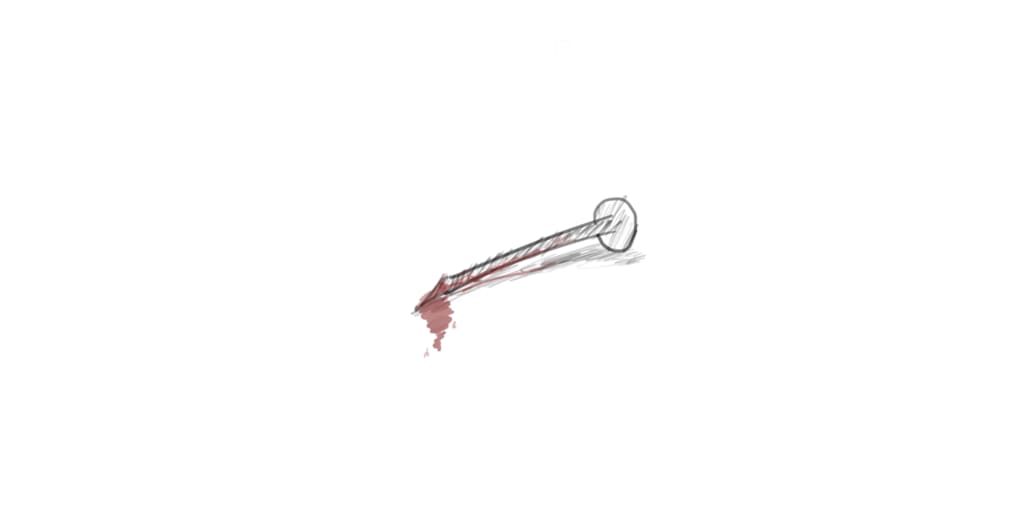 There is a nail in my head,
and missing from it, something red.
God awful inquiries tend to send me to bed,
but nothing gets rid of this nail in my head.
Write, write, and write from this book of moss,
as I count every day with loss.
They tell me to stay, some tell me to go,
nowhere in site, nowhere to sow.
An itch in my brain caused from this rusty tool,
would it be easier if I lie face down in the pool.