"The Man Who Dreamed of Flying His Canoe: A Tale of Perseverance and Ingenuity"
A Tale of Perseverance and Ingenuity"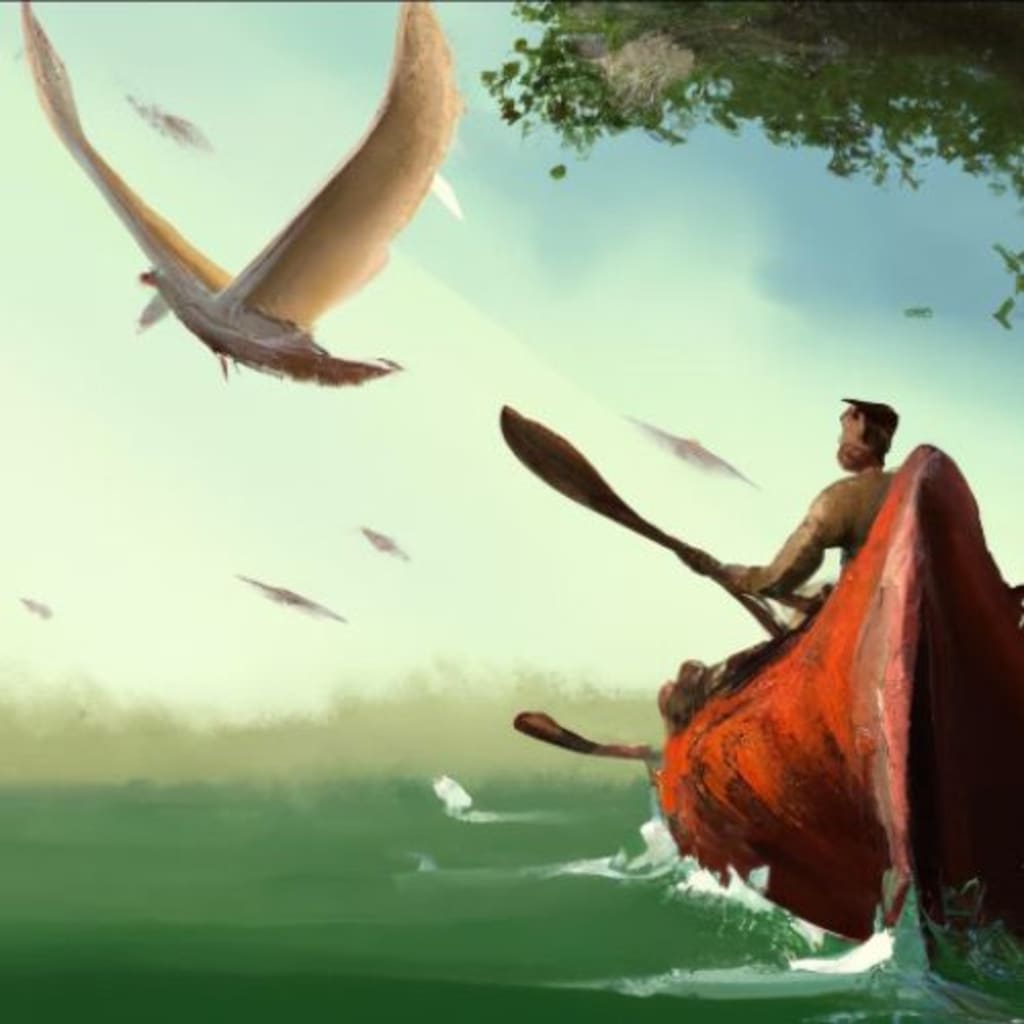 There once was a man from Peru
Who dreamed of flying his canoe
He fashioned some wings
And other such things
But instead he just fell in a blue hue
He tumbled and tossed through the air
With no thought or hope of repair
His canoe was in shreds
As he bumped on his head
And landed in a pile of despair
But he wouldn't give up on his quest
He wanted to soar with the best
He tried once again
With some help from a friend
But the outcome was just as depressed
He finally admitted defeat
And got back to paddling his fleet
He learned a tough lesson
That caused him to lessen
His dreams of a flying seat
So now he sticks to the water
And paddles his canoe like he oughta
He's happy as can be
With his simple decree
To stay grounded and not even bother.
But still, he couldn't quite shake
The desire to fly and partake
In the thrill of the sky
And the freedom to try
To soar and to never mistake
He thought and he tinkered away
Trying new things every day
Until he finally found
A contraption that astound
And took his breath clean away
He built a machine like no other
With wings that could lift him to hover
He strapped himself in
And with a grin
He lifted off like a flying brother
Up and up he flew without fear
His dream had finally come near
He soared through the sky
And let out a cry
Of joy that he held so dear
He flew over mountains and streams
Through clouds and sunbeams
And though it was odd
He felt like a god
Living out his wildest dreams
But as all things must come to an end
He knew he had to descend
He landed his craft
With a bit of a laugh
And knew he had found a true friend
For though his dream seemed so absurd
He refused to let it go unheard
He worked and he tried
Until he finally spied
A way to achieve what he preferred
So now he can paddle and fly
And sometimes he even tries
To build something new
And see what it can do
With his head in the clouds and the sky.
Reader insights
Be the first to share your insights about this piece.
Add your insights