The Magic Horns
How true friends are born.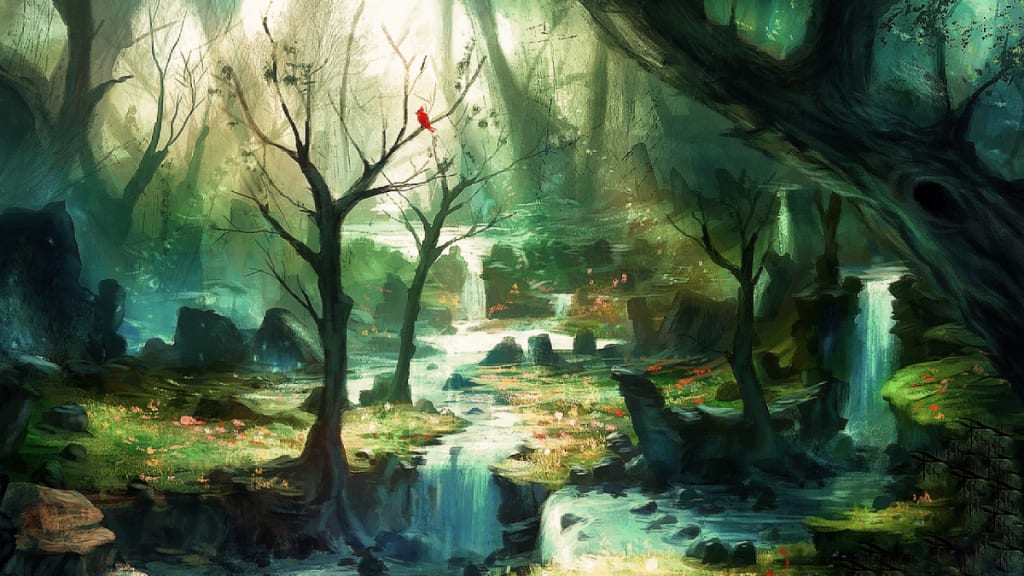 In a magical forest, small children would play,
Skipping hand in hand, all night and all day.
These children were different, with horns on their heads.
Their bright shiny horns granted each wish they said.
But the other forest folk had heads that were bare.
And so they were jealous. "We want horns to wear!"
.
While one of the children ran through the trees,
A creature attacked her, holding onto her knees.
"What is your name?" asked the kind girl.
"My name is Elvera." Her horns shining like a pearl.
.
The creature looked up, a mean look on his face.
"I just want your horns," he demanded in haste.
"My horns?" the girl cried. But she wanted a friend.
"Be my friend for a day, and the horns are yours 'til the end."
.
The girl, still unsure, plucked off her horns.
For a while they'd be friends until the sun had worn.
For the rest of the day, they played games in the light.
The creature made wishes to his heart's delight.
They swam and they flew. They jumped and they ran.
They had so much fun 'til night came again.
.
Elvera was sad. "I guess this is goodbye."
"The horns are yours now. Just remember why."
When the girl went away, the creature thought he'd be glad.
For he got what he wanted, the best thing he'd ever had.
But none of the wishes he asked to take form
Matched the friend he had made in exchange for the horns.
.
The poor little creature was full of concern.
So he finally wished for the girl to return.
Then quickly with magic, the horn shined so bright!
And Elvera appeared in a big star of light!
"Elvera!" he shouted, full of surprise.
He smiled so wide, tears came to his eyes.
.
The two hugged real tight and together they said
The horns were a gift. They would share them instead.
So then they were friends for the rest of their days,
Teaching others to share and love deeply always.