The chair to the stars is an illusion
Poems about how much your star fire stirs up in my heavy heart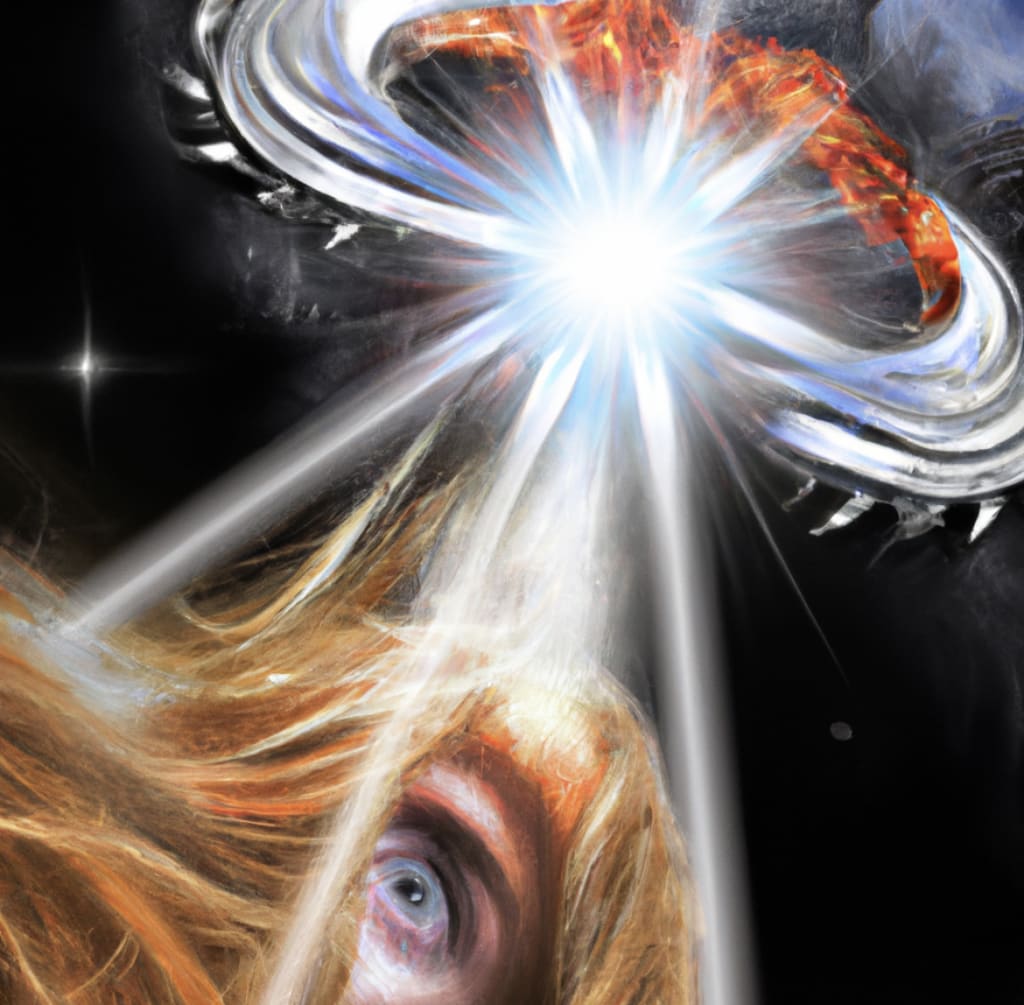 Angel looking into the edge of the Supernovae
The chair to the stars that I had stood on to find you
Was an illusion
I stood longer than my whole existence and further than that, still I feel that sturdy enough frame and the legs that melded into my body
Crafted from the last remnants of the space rock that burst from the black blue gray space above,
It was only an illustration of how much we had, and how deeply it was felt
That chair still is in a blanket of green lit space, hiding in a bed of crystal Kingdom,
A long lost time that we had started with a single night time verse,
Don't say good night,
Her mystic, pink balloon words tumble into heaven,
And tremble into the vortex of earth,
A supernovae blasts amongst the fringes of space, the chair still hovering,
And her eyes, milky sunny bright,
Cry frozen tears for a moment.
About the Creator
I write short stories and poetry. I hope you find yourself in between the spaces of my words.
You can purchase my books here.
Reader insights
Be the first to share your insights about this piece.
Add your insights