Stormy Days
When I am most comfortable and at peace.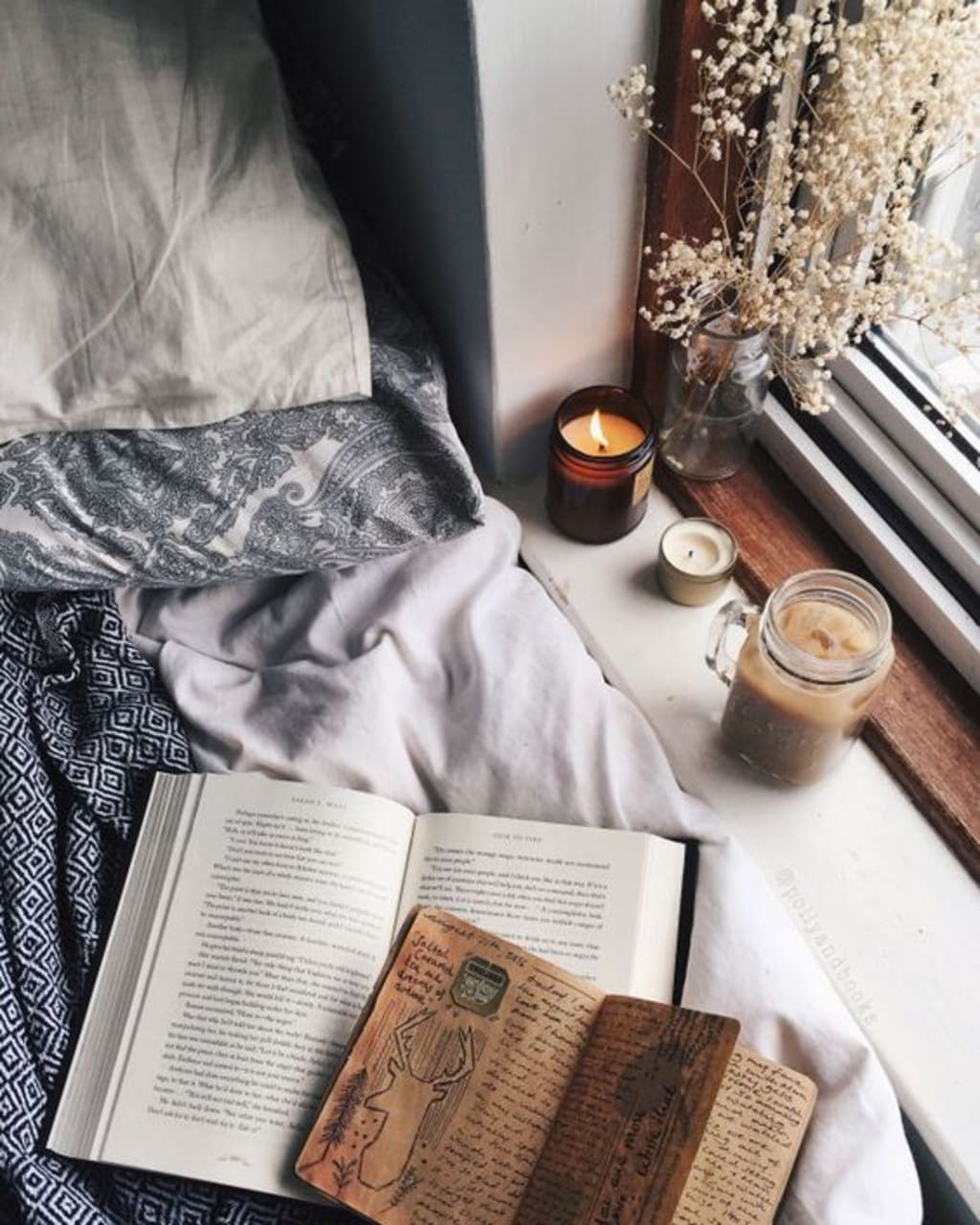 Photo Cred: https://www.dailydreamdecor.com/2017/10/6-cozy-dreamy-nooks-rainy-days.html
On stormy days, dark and gray
I stay inside burrowed away
The smell of fresh coffee brewing in the pot
A warm mug in my hands steaming hot
Wrapped in a blanket, warm and soft
I curl up on the couch in my little loft
The world outside doesn't matter today
There's nothing I need to do but stay
Stay in my home by myself
Maybe take my sketchbook off the shelf
I draw, color, and sometimes write
The rain still falling with no end in sight
In my little world I create what I please
The simple solitude puts my mind at ease
The glow of a candle flickers and burns
The smell of autumn's sweet return
Everything outside my window can wait
I will enjoy this peaceful state
I have no worries, no fears, no stress
Today is my day to simply rest
About the Creator
Hey guys! My name is Jenna and I'm a twenty-something post-grad living in the DC area! I mostly write for fun and it's always been a hobby of mine. I hope you enjoy my stores and that they bring some excitement to your day!
Reader insights
Be the first to share your insights about this piece.
Add your insights