Sonnet X51
Extraterrestrial challenge entry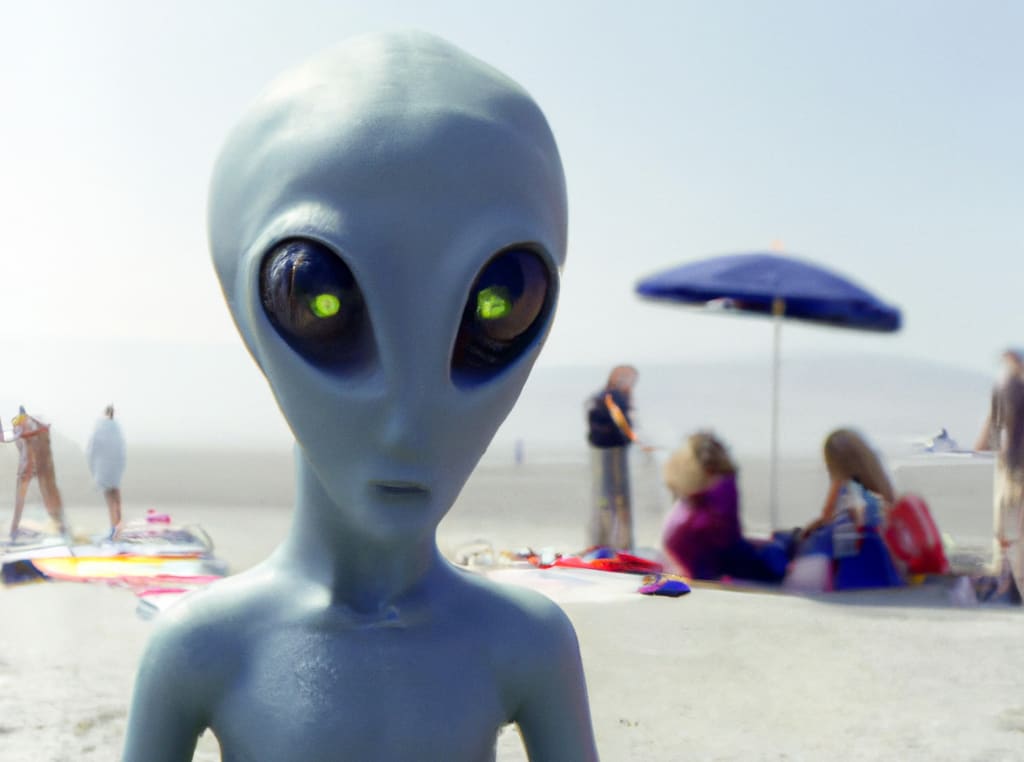 Shall I compère thee through a summer's day?
In balmy climes the Earth shows her best face.
Although our ultraviolet levels may
Prove halmful to thy pallid carapace.
Behold! Our planet has an axial slant;
This hemisphere now basks in golden rays.
Please drop that probe and mind-control implant;
Let's frolick in green parks and tranquil bays!
Release me from this stuffy UAP,
And breathe fresh air beneath our yellow sun!
Thy compound eyes grow dim - but what ails thee?
Thy respiration slows - u ok hun?
Note: specimen can't breathe, or move, or see,
In temperatures exceeding 83*.
* 83 Fahrenheit or 28 Celsius.
Reader insights
Be the first to share your insights about this piece.
Add your insights