She Dances for Him
#VocalNPM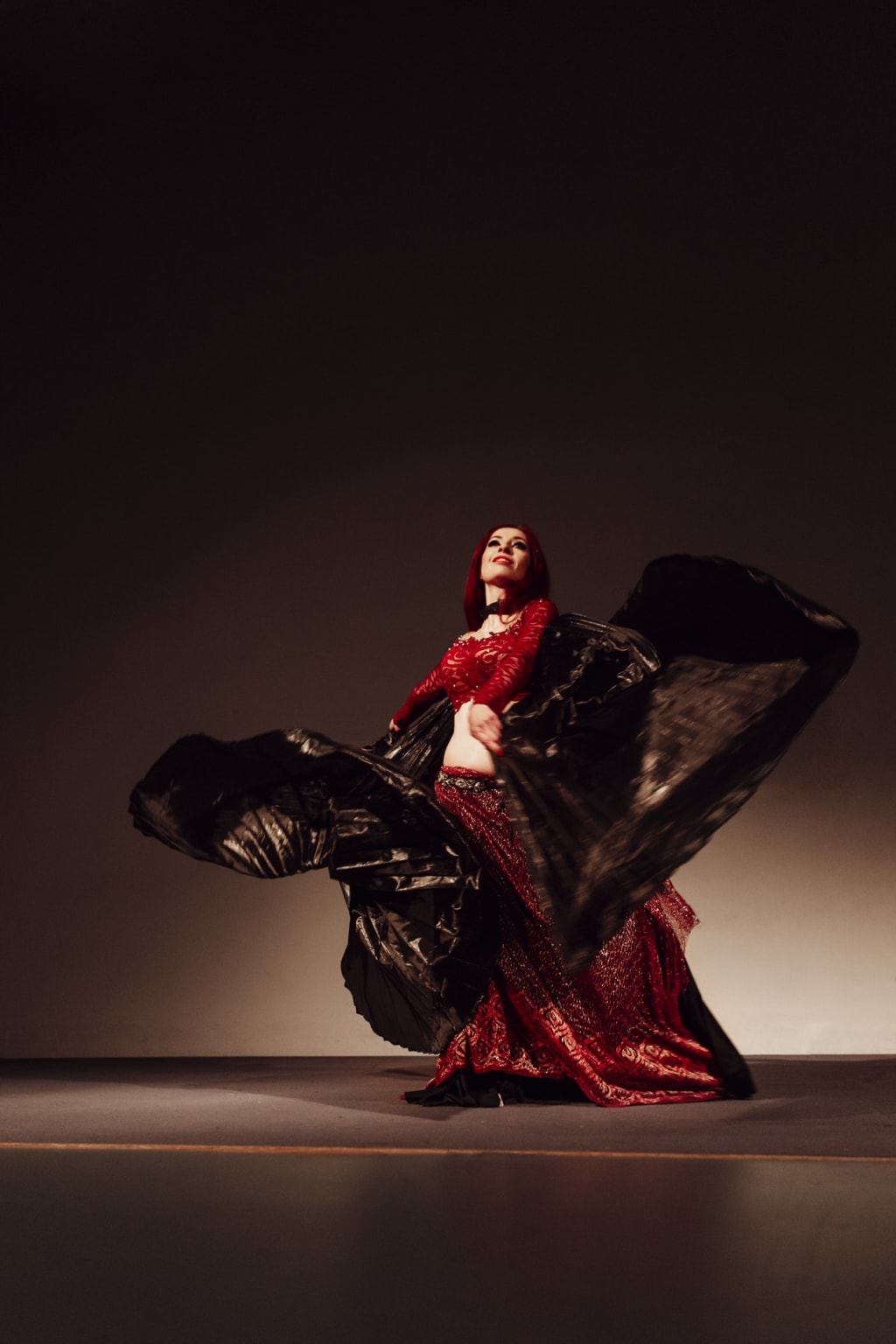 Vitor Pinto @vdapinto
Standing in the center of the room,
folded on to herself like a flower,
she waits for the first strum of music.
Uncurling her hands up to the air
like petals of a rose, each unfurling
to love's symphony with each note.
Slowly undulating, moves a single step,
forward to the waiting circle of men.
Gyrating her hips to the increasing tempo,
bare skin flashes through cloth slits.
Silver bells tinkling with each step
as she swirls around the stage.
She tosses her thick black velvet hair,
leaving a trail of sandalwood in the air.
Her fingers snapping brass cymbals in time,
pirouetting in the center to the music.
She slowly enfolds back unto herself,
her eyes seeking out his across the room,
letting him know she dances for him.
About the Creator
Verona is an aspiring writer living in Tucson, Arizona. She loves to write about urban legends and history. She is a proud member of the Horror Writer's Association (HWA) and the Horror Author's Guild (HAG).
Reader insights
Be the first to share your insights about this piece.
Add your insights