Saudade
A deep emotional state of melancholic longing for a person or thing that is absent.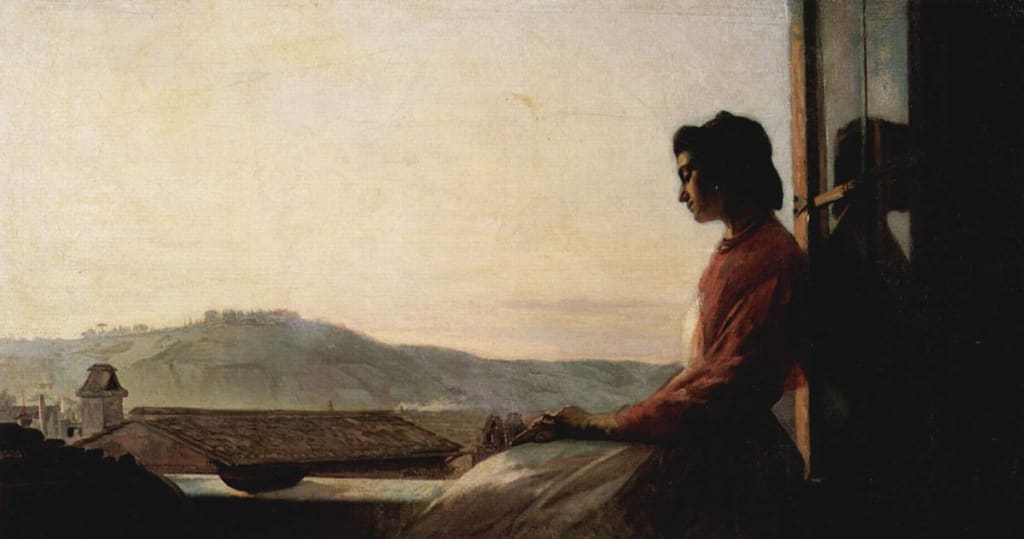 Artist: Pavel Chistyakov
It was the first
You were walking slowly, silently through the snow
Smiling at the fresh canvas beneath you
It decorated your yard beautifully
I watched each delicate step you took
Admiring your youthful aura
Like a child's first winter
I saw you smiling again today
This time you smiled at me
You waved to me
A friendly gesture
It was nothing special
But it made me feel warm
I saw you again yesterday
Staring up at the naked trees
This time you weren't smiling though
You almost looked sad for them
As if their missing leaves were your own
I looked out of my window this morning
Saw you standing at my door
But you never knocked
What did you want?
It's been a month since I saw you
I still don't know your name
But I miss you
I look for you everyday
Please come back
Smile for me one more time.
About the Creator
Hi! I am a writer, mainly poetry but I do also write short fiction novels from time to time.
If you decide to leave a tip, no matter how small it may be, I greatly appreciate it.
Keep creating!
Reader insights
Be the first to share your insights about this piece.
Add your insights