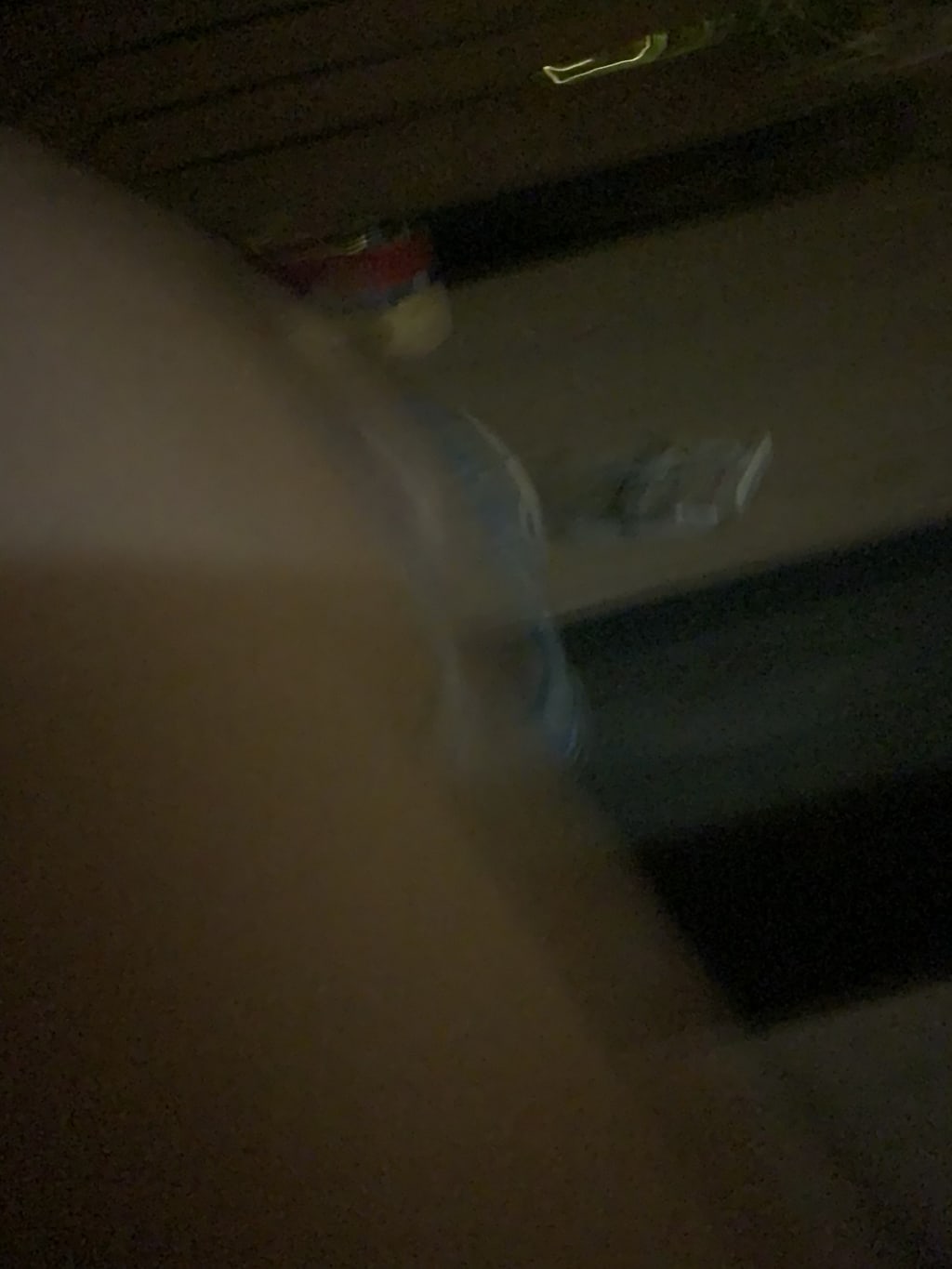 Rats.
A man fell asleep, rising up, job half done, with a crack pipe in his hand.
I couldn't fall asleep, so I tore it all apart.
I tore off all my pillow cases, tore through the pillows with a knife, dumped all the feathers in the kitchen sink and watched them soak, watched them float, watched it overflow. There wasn't enough for me to break. There wasn't enough room.
There wasn't enough time.
Rats.
My throat quivers easily tonight.
It's breaking in a new shoe every time you're not here and I have to convince myself the world isn't crumbling and I don't have to always prove something and I will die alone and it's okay to spend a night alone and I will fall asleep alone.
I convince myself I can fall asleep alone.
Remind myself I've done it before.
It would be crazy of me to think I'm the only one with a unique soul.
It would be possessive, and it wouldn't work.
I cannot convince someone else until I can convince myself.
I am reminded every time I think.
Being compromised.
Someone else.
It stays with me.
It invites itself into conversations that weren't supposed to be arguments, but it never forgets, and when it gets angry and remembers all the things it never got to say, it speaks.
My heart is a door frame.
He put a doorstop underneath while he disappeared again.
He left the grocery bags at the door, and I carried them into bed, and laid restless with the cheese and those brand of pita chips he always bought.
I kept my eyes open against the breeze coming in.
You might have tried something new by now.
You were never afraid to let go of your phases.
I will never forget.
I will never let go easily, as if I ever did before.
I will never look at a woman's face the same again.
I will never see a park and not feel sick, because the
the park came after you paid our bill,
after the Vietnamese coffee,
after the sunlight snuck through the window at the perfect time, when I needed to close my eyes so I didn't have to look at you.
I don't want my hard days to feel like a competition.
I don't want my strength to be put down because it makes him feel smaller.
I don't want you to look at my legs when I feel like I'm taking up too much space.
Why do people always stare on the bad days?
Why is the bus always full when your knee hurts?
Why did I have to see it all today:
A woman puking out a truck window, and man tripping onto my bus, after asking his friend if she was okay, as she lay unconscious, as he still holds the crack pipe, after leaving her on the ground in the sun, and sitting in front of me on the bus, wondering what it would feel like to remember listening to music in headphones.
It's dark out here, the pictures don't tell the truth, you don't get to hear the conversations on the train to school, you don't get to feel the mood like perspiration on your skin, from the crowd of bodies around you, too many dead eyes, too many phones, too much warm breath, too much.
When I get home, I let the noises from my body paint the walls, stain the bed sheets, rip the pillow cases, soak the feathers.
I lay on my bed, empty grocery bags against me like a weighted blanket.
Everything's in its place, but the feeling hasn't changed.
Rats.
They're quiet.
I see them.
I hear them more often.
About the Creator
Every word is chosen from my throat, in the moments I feel too human.
I am your guide into the sinkhole.
Reader insights
Be the first to share your insights about this piece.
Add your insights