Priorities
Time to reassess my plan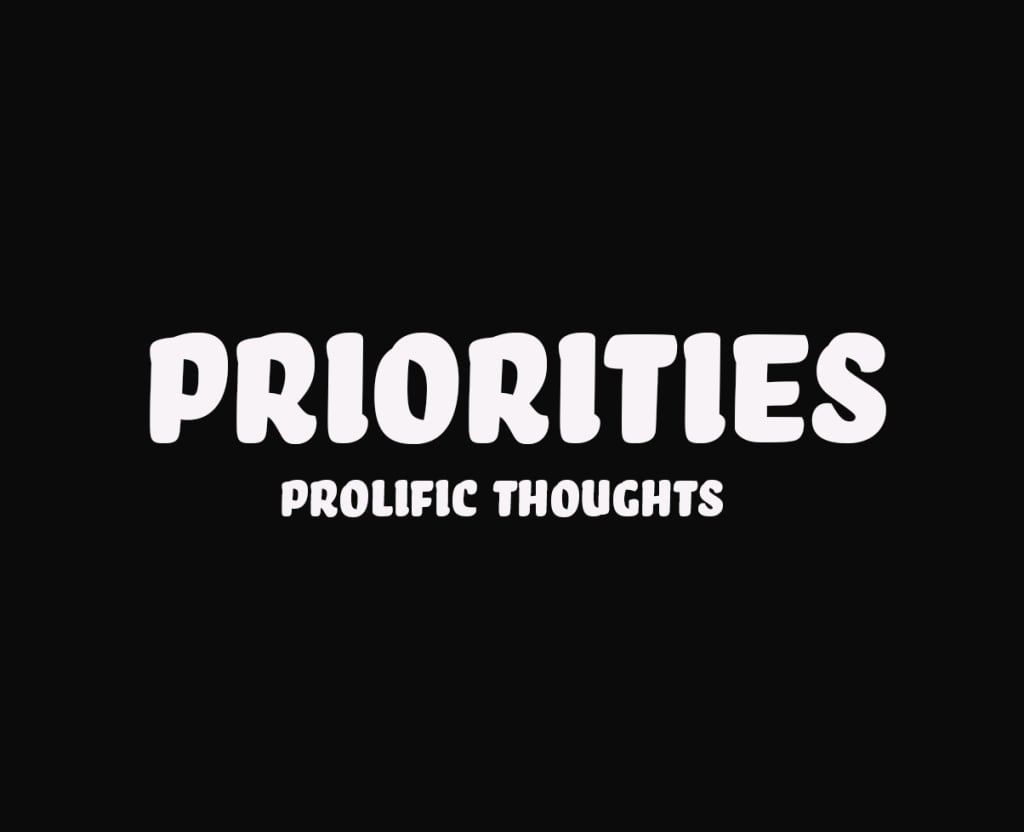 Simple visions of fantasy's or
Glimpses of future reality's. My minds racing. Starting to feel like a in-patient. my souls restless, impatience has me unconsciously visualizing the end game. As reality violently puts me in my place consistently. One thing after another repetitiously freezing my flow. Yet in still taking steps towards the goal. For every two and a half there's a slap. And the sting shakes my soul. But the passion I have for my vision. Supersedes my karma that's unforgiving. So here I stand, mentally equipped... yet an emotionally shattered man. My angels screaming stick to the plan. My Demons yelling supply and demand.. but yet realistically they both seem to be options I can't foresee. Time to reassess my plan and reestablish my priorities.....
surreal poetry
About the author
I consider my self to be a visually expressive creative able to paint a picture graphically and poetically. From life experiences of love, heart ache and the everyday understanding
Of how I think and move. I hope you enjoy….
Reader insights
Be the first to share your insights about this piece.
Add your insights