Poetry
A Poem About Writing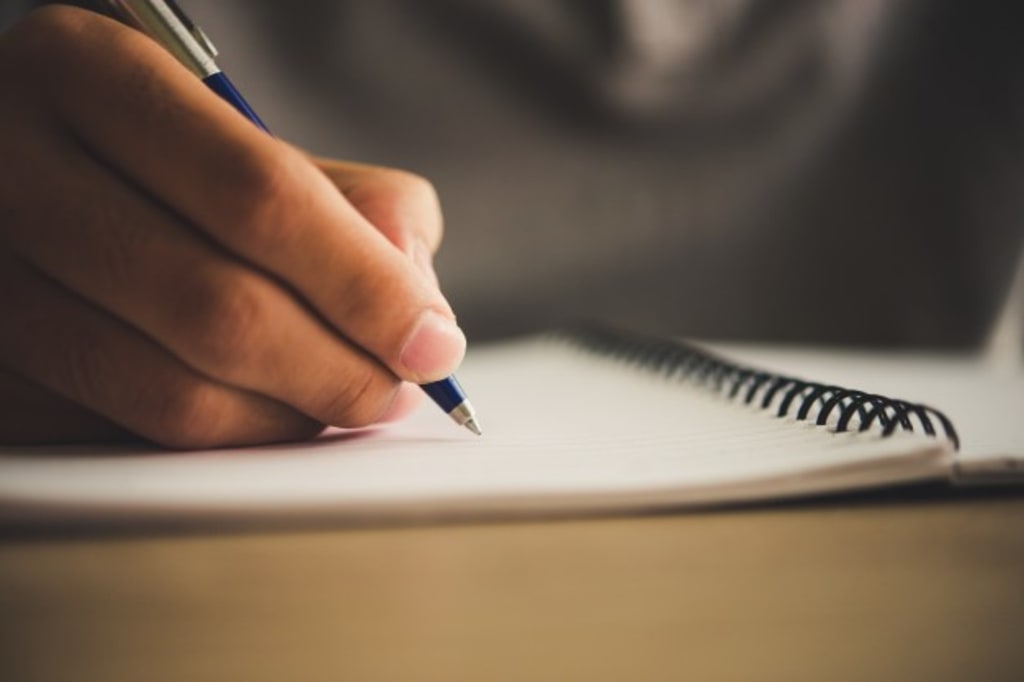 The pen moves furiously across the stark white page.
It tries it's hardest to keep up with her ever-changing mind.
Soon the page is alive with her dreams,
as the pen loops and swirls faster still.
Fond memories of childhood adventure and imaginary friends spill forth,
crammed next to protestations of love and impassioned descriptions of the light in his eyes.
Plans for the future come next,
further filling the lines with feelings and hope.
No matter what she chose to say, the emotions would always be there.
The pieces of her life unfolded in her mind,
ready to be used a paint for her play.
So, paint she did.
The pen jumped back into action,
bringing her dreams to life.
Like what you read? Consider leaving a tip to help me keep writing and bringing more content to you!
About the Creator
I am a graduate student of Mental Health Counseling in Cambridge, MA. I strive to combine my mental health knowledge and my love of writing to explore all topics related to the human experience. I am also a dedicated cat mom and home cook.
Reader insights
Be the first to share your insights about this piece.
Add your insights