Poem 111
Memories for Forgetting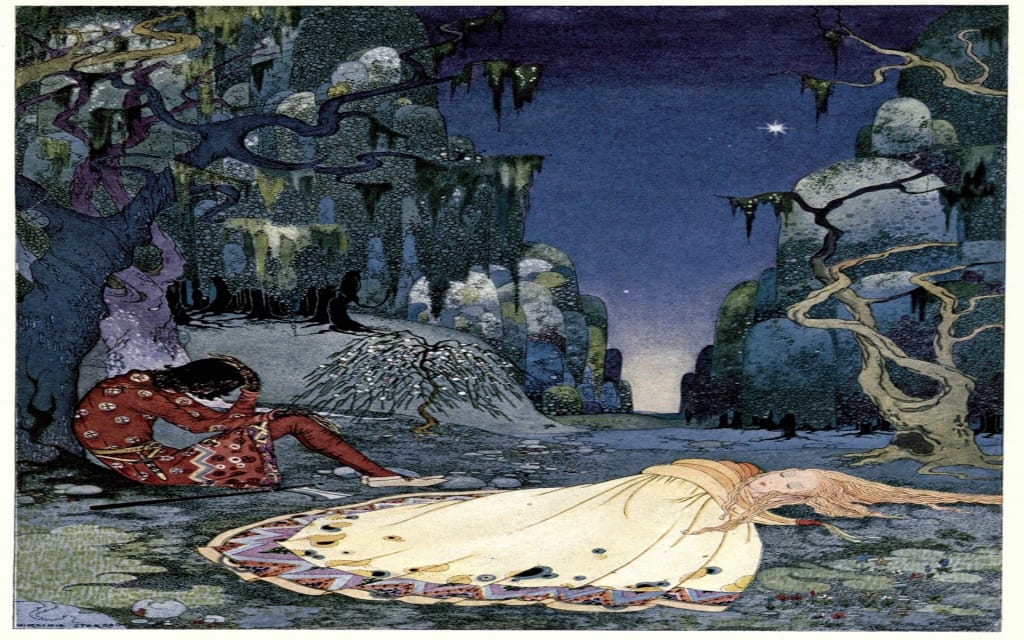 When there was water for weeping,
and breath for screaming,
and feet for leaving,
and love for losing,
"So long ago," the voice whispers ghostly
and the morning seems far-flung.
I conspired with myself,
my own self, who painted the stars
with only imagination for a brush.
The things we contrived together,
her and me the same, were to help us lose
what neither wine nor women could relieve.
So, we set out beyond the border,
where the Van Allen Belt fell away,
that we might fry in peace.
In those starry heavens, we saw movement,
and were confronted with rememberings
long-regretted and long-abandoned.
The first memory ate our closed eyelids,
forced us to look and see:
a church in an ancient city,
with music drifting from windows welded shut.
And the fence of barbed wire went prickling around
and I asked me, "Does it keep us out or God in?"
The second lulled us falsely like a friend
whose knife hand itches to betray.
The flowers blew in breezes so tender and mild.
But we knew it would fade. And so it did.
We experienced eons of the worst pain ever felt,
looking at him as he stood in the field of poppies.
And there was water for breathing.
So, we drew a deep breath indeed.
The sea threatened and cried,
tossing us onto the edge of the cliff.
We looked into its nadirs from the peak
and smiled at one another before diving back in.
The last blew rainstorms through us and over.
The forest bent its knees as if to spring,
but held its ground in the end.
And there were we, my own self and I,
waiting for waking in the clearing,
swallowed by the depths of night.
There were memories for forgetting ,
but I told me to keep them instead
and lose them on life's natural course.
So we bid ourselves adieu.
And I resigned myself to recollecting
what my dreams will not allow me to forget.
Reader insights
Outstanding
Excellent work. Looking forward to reading more!
Top insights
Compelling and original writing

Creative use of language & vocab

Heartfelt and relatable

The story invoked strong personal emotions

Masterful proofreading

Zero grammar & spelling mistakes
Add your insights