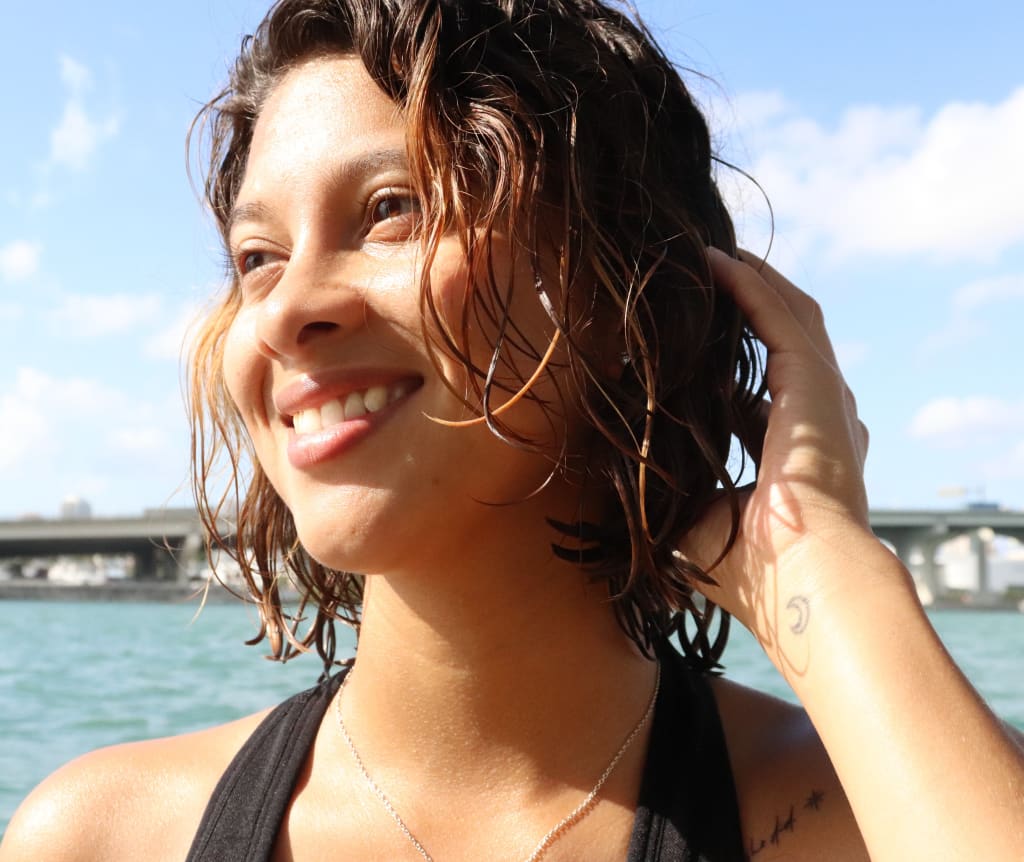 Me
My name is famous, spoken in different places,
Embraced in music, and lost in the lust of drugs.
My first name can deceive you,
Janis, as they call me, is not a Latin name.
An american voice once wore those letters,
Now adopted by yours truly, a girl with piel de caramelo.
Escobar, a name feared by many Latinos,
Belonged to a cartel man who lived in Colombia.
But now I am the owner of that same name,
No thank you, I refuse to take credit for that fame.
It all flows, Janis Escobar, yes, that's my name,
It describes me as if I were a drug.
So let me tell you a little about me,
Mi piel, my skin, es como caramelo.
It's golden, darker than honey,
But lighter than coffee.
Mis ojos, my eyes, as brown as the dirt that grounds you,
Creates a mystery that's not meant to be solved.
Mi pelo, my hair, full of darken waves,
With an unknown personality on some other days.
Mis labios, my lips, as pink as a Camellia,
A rosy of different shades on different days.
Mis curvas, my curves, as defined as the mountains,
A prominent feature on my petite figure.
Mi piel de caramelo, symbolizes more than a color,
But an attitude, a sweetness undeniably enticing.
Mi piel de caramelo, as gentle as the pedal of a rose,
Is warm to the touch and leaves you wanting more.
Bueno, that's all, I'll leave this as a cliffhanger,
Your eagerness to know more makes this even better.
Mi piel de caramelo is just like a drug,
If you dive in too deep, you'll get lost in the lust of addiction.
And just like that, I'll leave you wondering,
Craving for a sense of satisfaction.
About the Creator
I'm a writer, a dancer, and a photographer. I love being creative because hey, why not! Creativity sells, entertains, and inspires. And I am all for it! ;)
Let's get to it!
Yours Truly,
Janis E.
Reader insights
Be the first to share your insights about this piece.
Add your insights