Patience
The forgotten word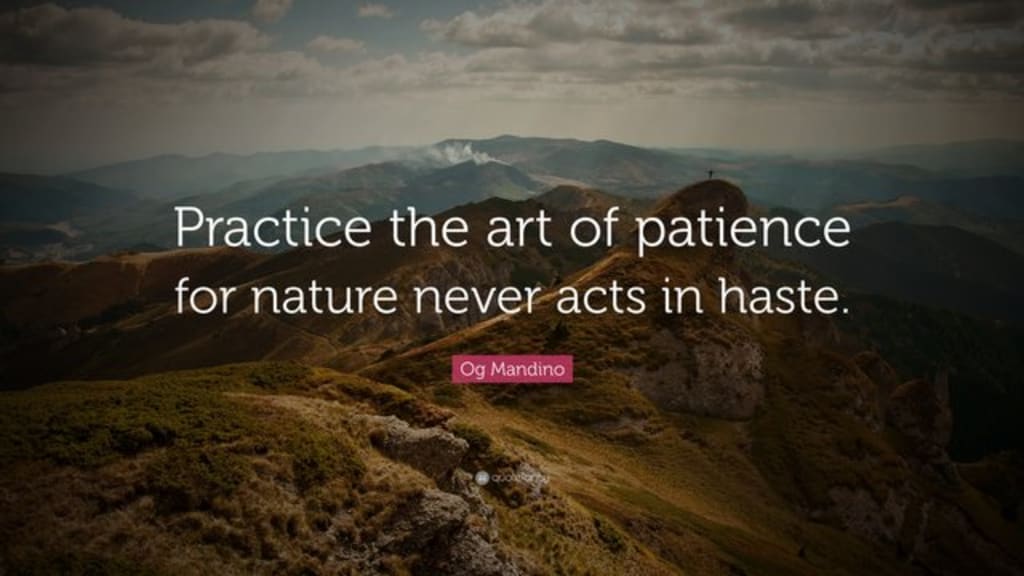 Taking Control
With advancement in technology,
Most of the things get quickly done,
Instant Noodles,
Instant Coffee,
Instant products,
People are forgetting being patient ,
So if they have to face problems they find it tough to tackle,
Patience has to be practiced,
Self discipline has to be practiced,
Scientific developments are making lives easier,
But are making people dependent also.
Don't get addicted to your comfort so much that if you have to face h ard situations, you feel helpless
Mobile phones are making people addicted ,
Young kids are facing concentration problems due to mobile phone addiction.
Kids are showing aggression in their behaviour,
Parental control and care is much
needed,
Practice Patience ,
Patience and perseverance in attitude is the need of hour.