Pancakes and Chill?
Ode to Love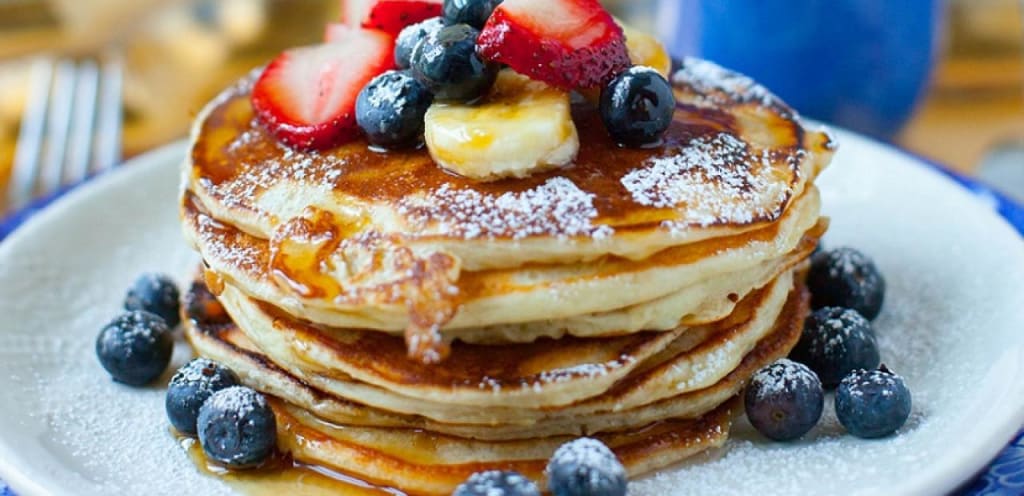 I just want pancakes.
I want someone to eat pancakes with me. Whenever I feel like having pancakes.
Like right now!
Like at 2 in the morning.
Like right after dessert.
Smothered in butter and syrup.
Like our disgustingly sweet devotion to each other.
So sweet, it drys out our mouths and only our kisses are the water we need to live.
Yes, I want pancakes.
Stacked high.
High the mountains I had to climb just to be able to look into your eyes.
Your eyes that are so full of wonder and delight and beauty that I would jump down to the bottom of those mountains to earn the pleasure of gazing into them all over again.
I can't hear the waiter when he asks, "What kind of syrup?"
You glance at me with an expectation to respond.
But, I don't fucking care what kind of syrup we get.
You pick.
I'm too busy living in this moment.
I'm too proud that I'm sitting right across the most beautiful thing in the room.
And I saw you snatched that bacon from my plate.
You're still alive! Does that not say something to you?
I mean right next to pancakes is my fucking bacon!
But you took my bacon like you took my attention and I can't get it back.
This unexpected distraction.
This escape.
This day dream is almost over.
You'll take your kiss with you.
But to me, you'll be in this place forever.
And I will always just want pancakes.