Monday Blues
Welcome the Monday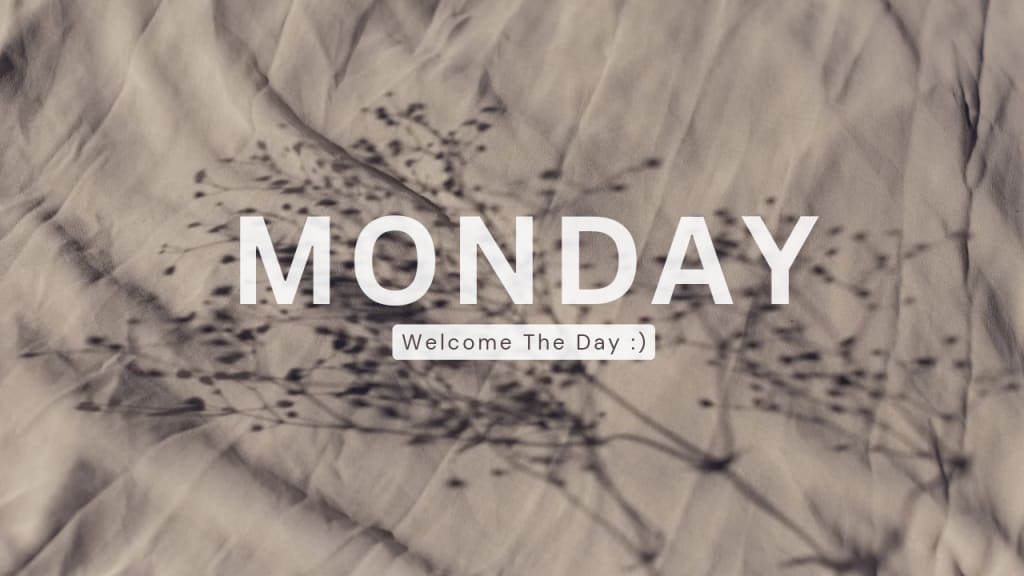 Designed by author

Monday morning, here we go,
The start of a brand new week, oh no!
The weekend was fun, but now it's done,
And back to work we must run.
The alarm clock rings, we hit snooze,
But the inevitable we can't refuse.
We get dressed and head out the door,
The daily routine, such a bore.
Traffic's heavy, and tempers fray,
The Monday blues are here to stay.
But let's take a deep breath and smile,
We'll get through the day with style.
For Monday's not so bad, you'll see,
It's a chance to start anew, carefree.
So embrace the challenges it brings,
And let your heart and mind take wings.
For Monday morning's not a foe,
It's a friend who helps us grow.
So let's make the most of this day, And chase those Monday blues away.
Hope you enjoyed it,make sure to follow and support for such contents🙂
Reader insights
Be the first to share your insights about this piece.
Add your insights